Chuckanut Brewery Tours at the WA Brewers Annual Open House Day
|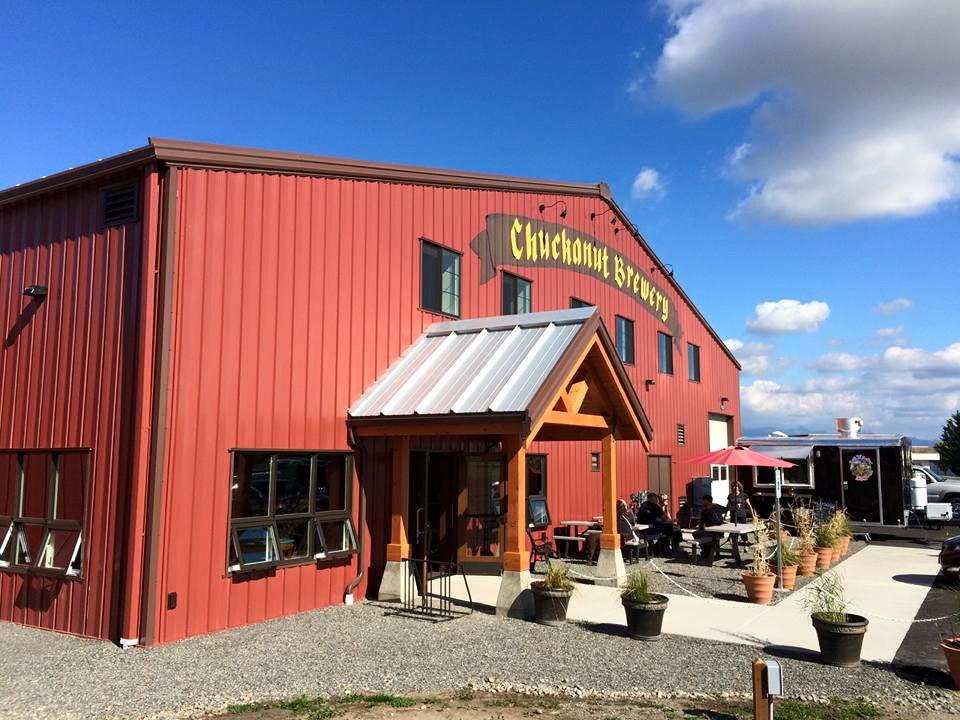 FOR IMMEDIATE RELEASE: January 9, 2017 – Are you curious about how Chuckanut Brewery generates the most perfect and exquisite tasting beer day in and day out? You and your friends and family will have the opportunity to see for yourself how the brand new Chuckanut Brewery in beautiful Skagit County and Chuckanut Brewery & Kitchen in Bellingham make award winning beers. It happens at the WA Brewers Annual Open House Day Saturday, February 25.
Come tour Chuckanut Brewery South Nut & Tap Room at 11937 Higgins Airport Way, Burlington on Saturday February 18. The Annual WA Brewers Open house Day is the kick off date for the first tour of the new South Nut facility. Tours will happen at both Chuckanut breweries including the Brewery & Kitchen at 601 W Holly St, Bellingham, during the open house. Tours happen at noon and 3pm and are free of charge. Come down to unearth the mysteries behind the manufacturing of some of the world's finest brews. The Open House runs from noon til 4 pm when brewery representatives will be on site to answer all your questions.
Tours of the new Chuckanut South Nut Brewery will continue on the third Saturday of the month (March 18, April 15, May 20, June 17, etc) at noon. These tours will introduce guests to the new facility that began brewing in December 2016. With a brewhouse twice as big as the Bellingham brewery, South Nut has a much larger capacity than the small batch brewery at North Nut (Bellingham). For updates about these tours visit Chuckanut's facebook and website.
Chuckanut Brewery was awarded the National Small Brewpub/Brewer of the Year 2009 and National Small Brewery/Brewer of the Year 2011 at the Great American Beer Festival in Denver, CO. The full service "Kitchen serves from 11 am every day to guests of all ages with an eclectic fresh local menu. Chuckanut's South Nut (11937 Higgins Airport Way, Burlington) in Skagit Valley has an all aged Tap Room open every day but Tuesday.