Last Call for BarthHaas 2020 Hops Academy
|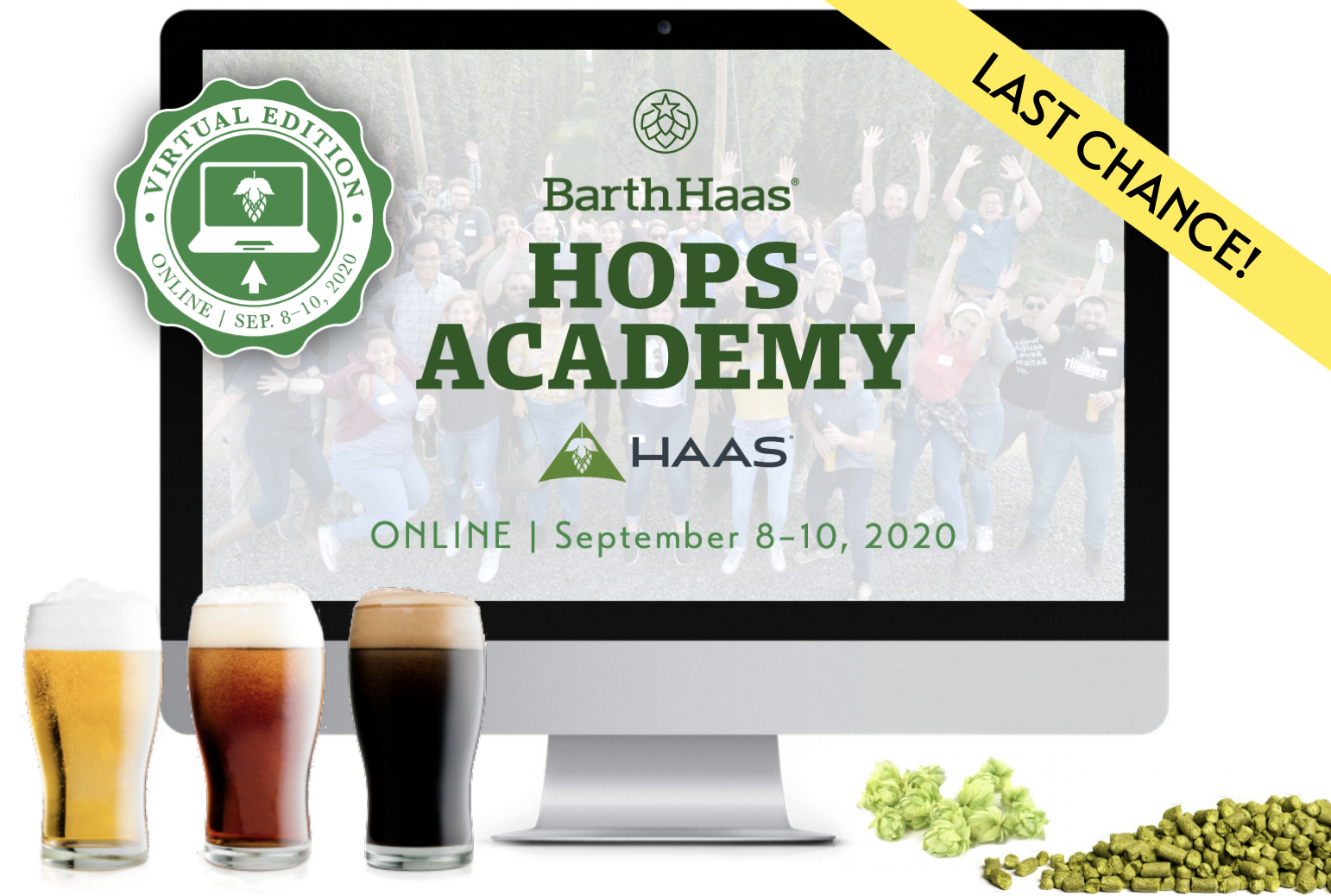 One of the world's most recognized hop training program is going virtual in 2020. The BarthHaas Hops Academy, a globally recognized hop training program, will go virtual during the COVID-19 pandemic from September 8-10, 2020.
Each year, BarthHass provides an educational and entertaining foray into hops that is offered at various venues around the world. But this year it'll come to you as it will go virtual for a half-day for three consecutive days.
The Virtual Edition Hops Academy is limited to only 50 participants. Registration fee is $75 and includes hop samples and a Hop Aroma Standards Kit (both delivered by mail) for hands-on sensory learning. Registration also includes guest lectures from John Henning (USDA Agricultural Research Service), Daniel Sharp (Ninkasi Brewing), Professor Tom Shellhammer (Oregon State University), and Mitch Steele (New Realm Brewing).
2020 Hops Academy Educational Topics:
Traditional & Advanced Hop Products
Hop Breeding & New Varieties
Remote Beer Tasting – Impact of Hops
Hop Chemistry & Analytics
Conventional & Advanced Applications
Video Tours of Haas Facilities
Space is limited at the 2020 Hops Academy. Once payment is made your space is fully reserved. If you are interested in learning more please contact Dr. Phil Chou, John I. Haas, Director of Brewing Solutions, at 509-469-4012 or phillip.chou@johnihaas.com before August 26, 2020.