2019 Nano Beer Fest Returns to John's Marketplace
|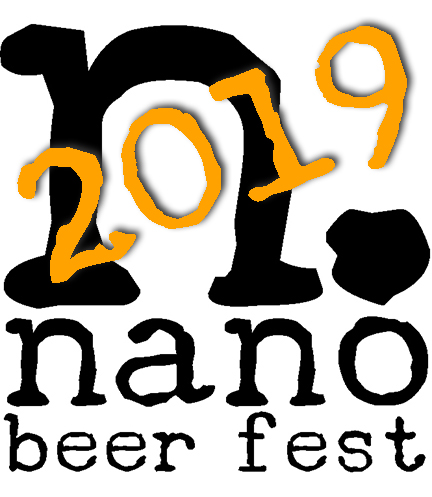 With its beginnings dating back well over a decade, the 2019 Nano Bee Fest has announced its dates for its festival this year. The 2019 Nano Beer Fest will return to John's Marketplace from Friday, April 26 through Sunday, April 27.
Since the festival's inception back in 2008 at Max's Fanno Creek, the Nano Beer Fest celebrates the smaller breweries from the region. Though these breweries may be smaller in size as it relates to production, many offer quality beers and is an excellent way to check out beers from many newer breweries.
With strong community support from home brewing clubs and supply companies like F.H. Steinbart, PDX Brewers Club and The Oregon Brew Crew, the Nano Beer Fest will continue to welcome new breweries every year. This year we have several new breweries joining the event and the NBF will again feature 50+ beers, ciders and mead made by some of the newest members of the local craft industry! Most of the brews will be poured by the brewers themselves. We will have knowledgeable floater volunteers to fill in any gaps.
As part of the celebration of Nano brewers and their successes, in 2017 the NBF added an annual alumni invitee to the fest. The 2019 alumni brewer will be Shattered Oak. Based in Oregon City, Shattered Oak serves its beers from its Hive tap house and brewery.
Entry into the 2019 Nano Beer Fest is $20 and includes a keepsake logo glass and 10 beer tickets, plus a special ticket to try a 3-way collaboration beer from the 1st, 2nd and 3rd place winners from the 2018 NBF judging. One ticket will yield one 2oz pour, 2 tickets a 4oz pour and 3 tickets will get a full pour (7oz). Additional tickets will be available for purchase at $1.00 each. Friday and Saturday are 21+ and Sunday is all ages Family Day. Purchase advance tickets here: www.nanobeerfest.com
The Nano Beer Fest will have food available from Urban German and John's Marketplace.
2019 Nano Beer Fest Times:
Friday, April 26th  2pm – 10pm
Saturday, April 27th 12pm – 10pm
Sunday, April 28th 12pm –5pm (Family Day)
John's Marketplace
3535 SW Multnomah Blvd.
Portland, OR 97219