A Busy Thursday in Beervana: Beer Events for the Week of February 8
|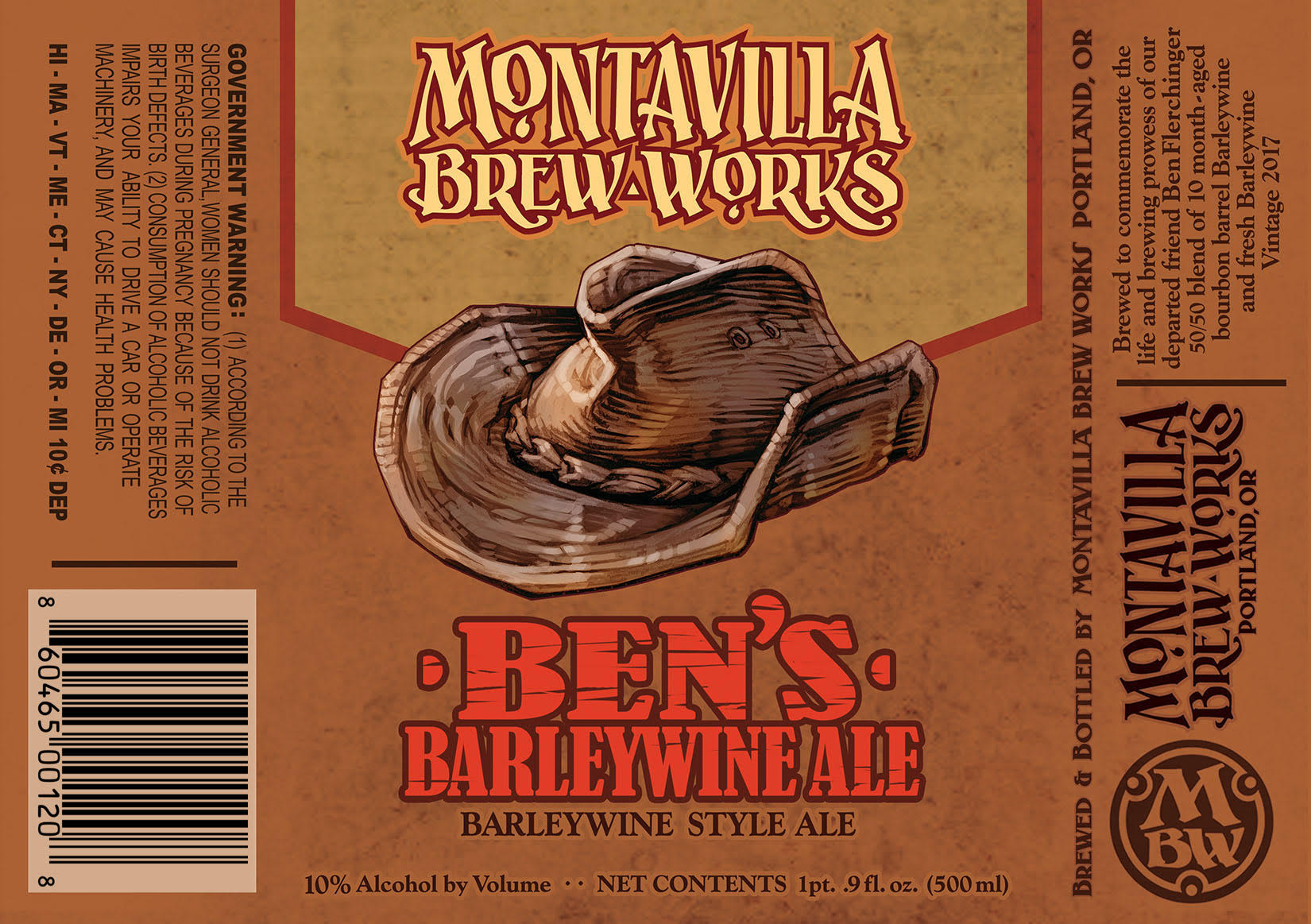 A Busy Thursday in Beervana: Beer Events for the Week of February 8th.
Pono Brewing Co. Tap Takeover
6 – 9 pm Thursday Feb. 8, Beer Store Milwaukie, 10610 SE Main St, Milwaukie;
Meet the Pono brewers and try some of their fine beers…
10th annual "Brew Hog" beer tasting and BBQ
6-9 pm Thursdays through April 5, North 45, 517 NW 21st Ave.;
This popular series invites folks to meet local brewers, enjoy free beer tastings, $4 pints, and delicious BBQ specials. During the "Brew Hog" series, North 45 Pub hosts a different local guest brewery each week — this week it's Upright Brewing — to showcase their brews with free tastings, and Chef Ashley Waechtner prepares different delicious smoked ribs and pork specials to pair with that week's beer selection all on North 45's newly renovated large year-round patio, complete with a new domed tent and high efficiency duct tent heaters.
The series ends with the annual Brew Hog Blowout Party on April 5, from which a portion of proceeds benefit Ronald McDonald House Charities of Oregon & Southwest Washington.
Ground Breaker Tasting
5-8 pm Thursday Feb. 8, Belmont Station, 4500 SE Stark St.;
Yes, the Biercafe is closing down for a bit for remodeling, but the tastings continue in the bottle shop with Ground Breaker, Portland's dedicated gluten-free brewery, pouring free samples of their year-round beers, along with the brand-new Paddy's Porter.
Cliffs Retirement; Zach's New Beginning
3-7 pm Saturday Feb 10, Portland U-Brew & Pub/Unicorn Brewing Co., 6237 SE Milwaukie Ave;
One of Portland's favorite publicans, Cliff Webb, is retiring and new PUB owner Zach is meeting the faithful Saturday afternoon at Portland U-Brew & Pub.
Beer Cheese Love
5:30-7:30 pm Tuesday Feb. 13, Cheese Bar, 6031 SE Belmont St.;
Join Fort George Brewery and Finnriver Farm & Cidery for a paired beer, cider and cheese tasting at Portland's nationally recognized Cheese Bar. Fort George's Tim Ensign and Finnriver's Jana Daisy-Ensign celebrate artisan cheese and beers at their fifth annual Beer Cider Love event. Enjoy complimentary tasting, stay for a draft pint or glass pour paired with cut to order cheese or custom curate your special selections to go.
Featured Offerings/Pairings:
Fort George Suicide Squeeze IPA
Fort Gorge Matryoshka Stout
Finnriver Artisan Sparkling Cider
Finnriver Pear Cider
Finnriver Port Style Apple Wine
Ninth Annual My Beery Valentine
5- 9 pm Wednesday Feb. 14, Bazi Bierbrasserie, 1522 SE 32nd Ave.;
Spend your Valentine's Day with a decadent craft beer, dessert beer pairings and specialty themed cocktails when BREWPUBLIC's 9th annual My Beery Valentine returns to Bazi. My Beery Valentine will feature an amazing Valentine's Day lineup, featuring Alesong Brewing, Evil Twin/Amager Bryghus From Amager with Love, Alvinne Wild West Grape Edition, Burnside Brewing Sweet Heat, Oedipus Brewing Polyamorie, and more to be announced…
Wanderlust IPA wins 2018 Hophouse IPA Challenge
Thanks to its win, Breakside's Wanderlust IPA will be on tap all year at the Hophouses: this is from the press release: "Breakside Wanderlust came out on top, ahead of Flat Tail Pulp Action by 12 votes. They were tied until about a week ago, and then slowly inched ahead. The beer in 3rd place, Migration's Straight out of Portland, had 50 fewer votes, and then there is pFriem and a big gap again until the rest of the beers.
This is our sixth year, and we think that each year we've gotten better at it, in that we've gotten a more valid result, due to increased secrecy with the tap lineup and access to the ballots. And this is our first year doing it online, which gave you an instant score. "