Boss Rambler Beer Club August Residency at Function PDX
|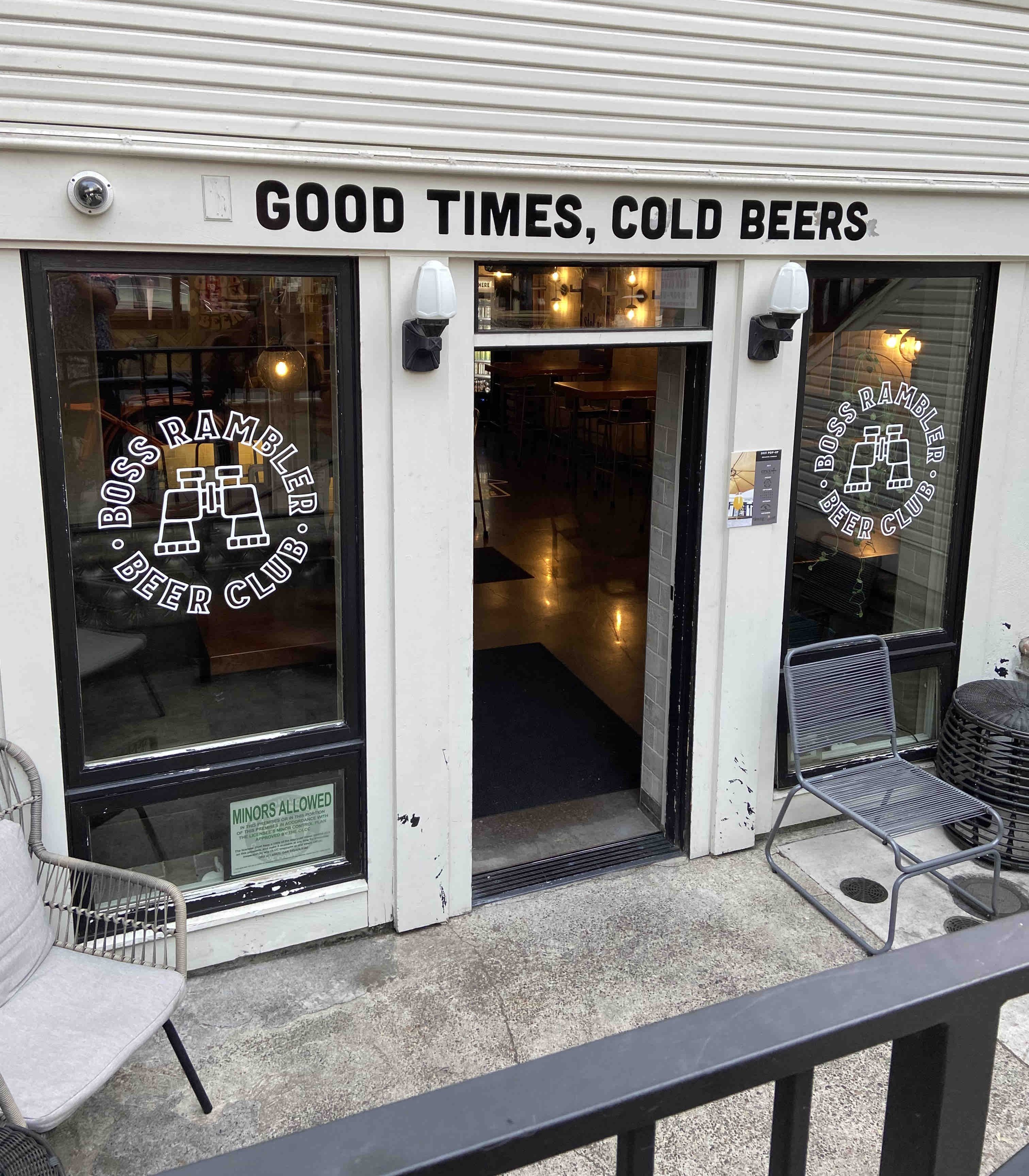 On Wednesday, Boss Rambler Beer Club took over the Pop-Up at Function PDX. The Bend brewer will be the resident brewery for the month of August at Function PDX and will officially kick things off later today, Friday, August 6th from 5:00-8:00pm!
Throughout the month of August, Function PDX will be serving six rotating draft beers from Boss Rambler. There will also be a plentiful supply of 16oz Tallboys from the brewery as well. These can be purchased by the can for onsite consumption or packaged up in 4-packs to go!
We made our way to Function PDX on Wednesday to check the space out all decorated in the style of Boss Rambler Beer Club and perused our way through a few beers. The selection is heavy on hazy and fruited beers with a few lagers thrown into the mix.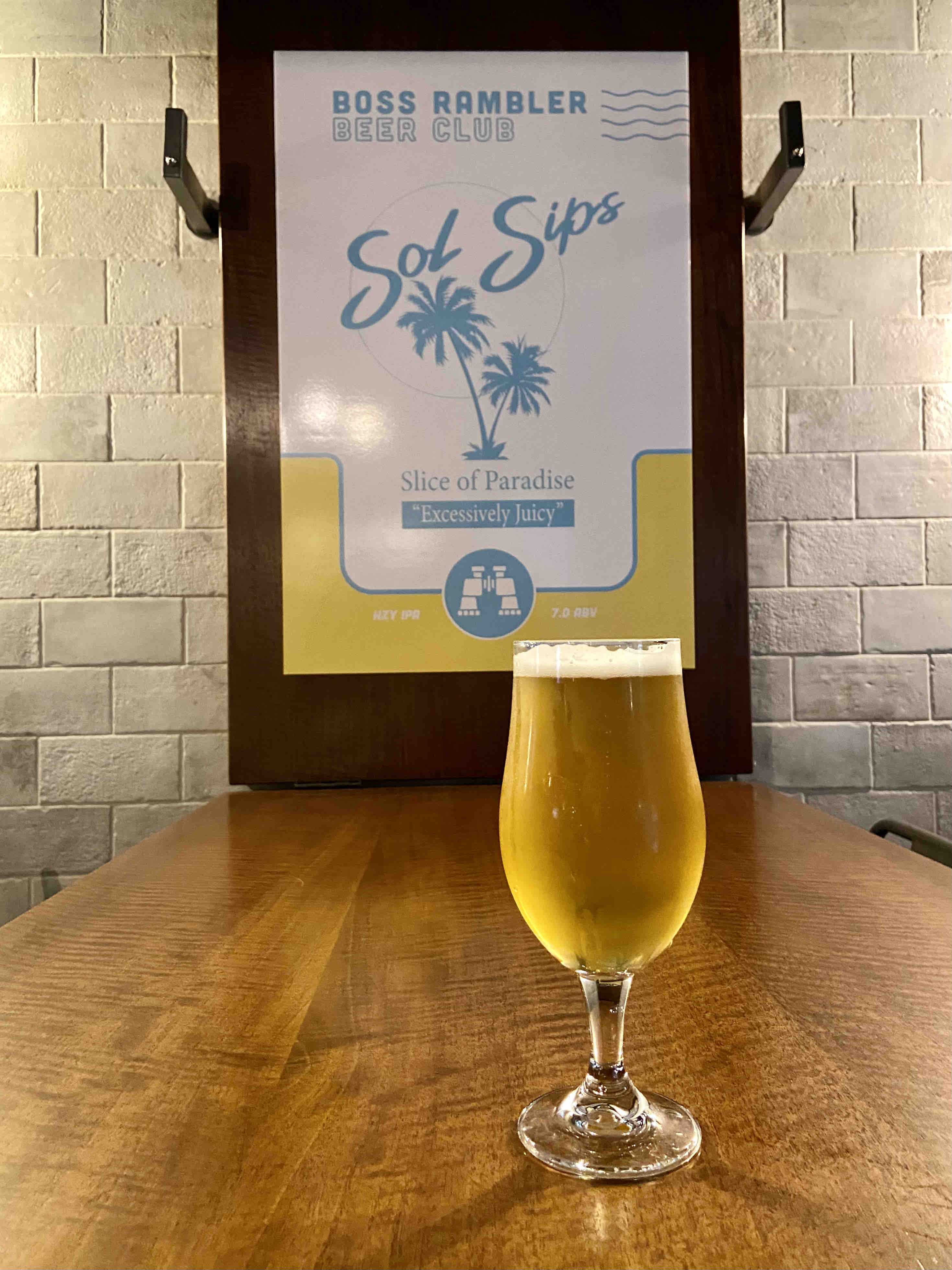 Enjoyed a pint of Stokes Heavy Pilsner, a 5.2% ABV crushable Pils. We also took in the Let's Prey! HZY WC IPA, an IPA that leans more on the Hazy side of things than the resinous, piney aspects of a West Coast IPA.
Beyond the rotating drafts, Function PDX is stocking a large assortment of can offerings from Boss Rambler including the new Chill'r Bushwacker. Having spent time along the Redneck Riviera and frequenting Flora-Bama, we have enjoyed our fair share of Bushwackers, a frozen cocktail that's best described as a chocolate piña colada. Therefore, we knew we were going to order a tallboy can of Chill'r Bushwacker prior to our departure.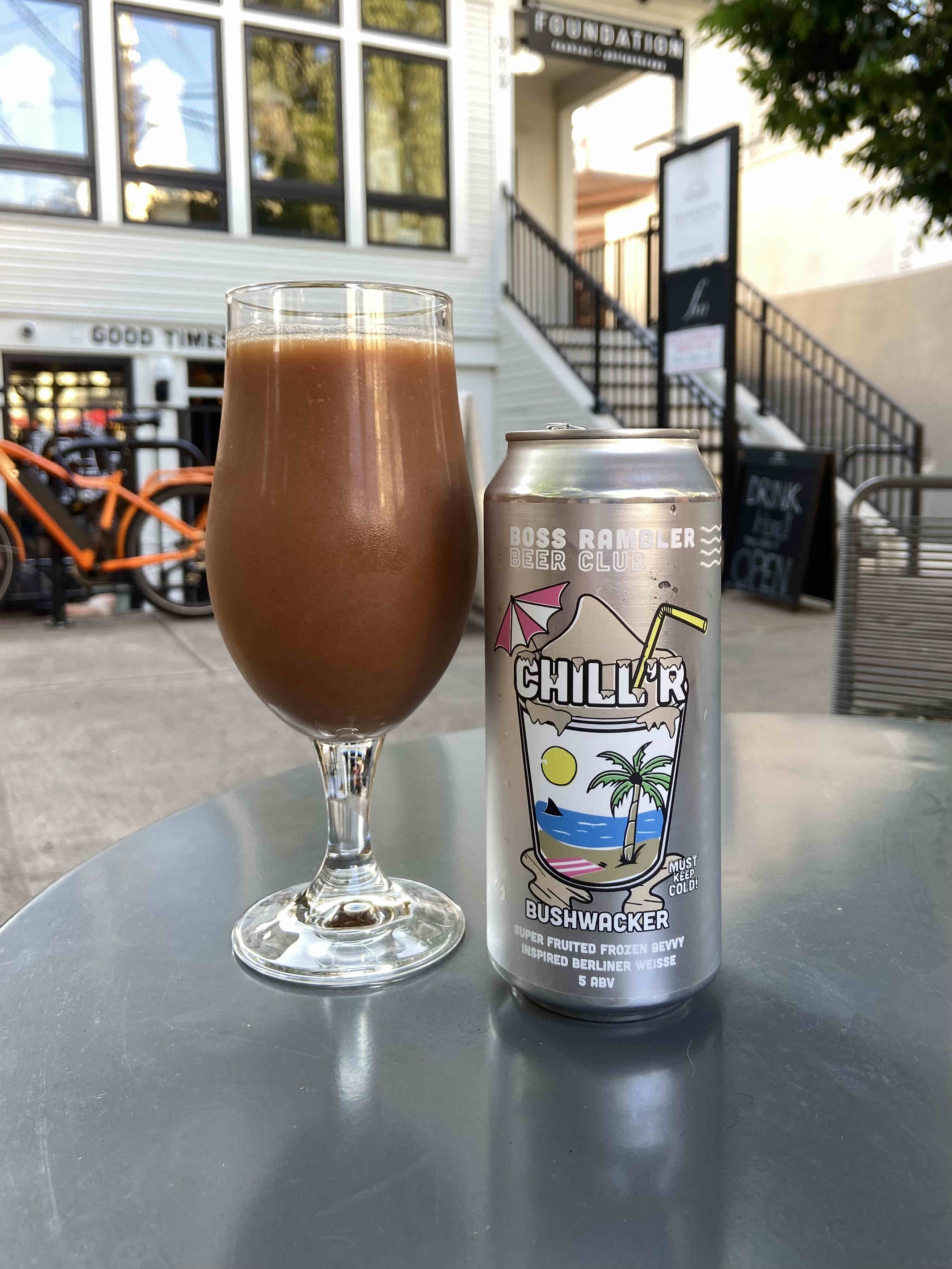 Taking inspiration from the frozen cocktail that dates back to the Virgin Islands, this Chill'r Bushwacker does come out tasting very similar to the real deal. The beverage is full of pineapple, chocolate, coconut and coffee flavors, and yes, very little resemblance to a beer and comes out much better than expected! What would make this one even better is to try it as a Frosé from Boss Rambler!
Speaking of a Frosé, a variation of the frozen beverage that has been a huge hit each summer at Boss Rambler Beer Club in Bend will be making an appearance during the month of August at Function PDX. Each weekend from Friday – Sunday, a variation on the Boss Rambler Frosé will be served. Hopefully it'll be up and running later today!
Function PDX is open Monday – Thursday from 2:00-8:00pm and  Friday – Sunday from Noon-10:00pm. Minors and well-behaved pups are welcomed from open to 8pm every day.
When September rolls around, Ferment Brewing will be taking over Function PDX with its beers from Hood River!
Function PDX
919 NW 23rd Ave.
Portland, OR 97210