Breakside Brewery Presents Rare Beer Night with Breakside & Friends
|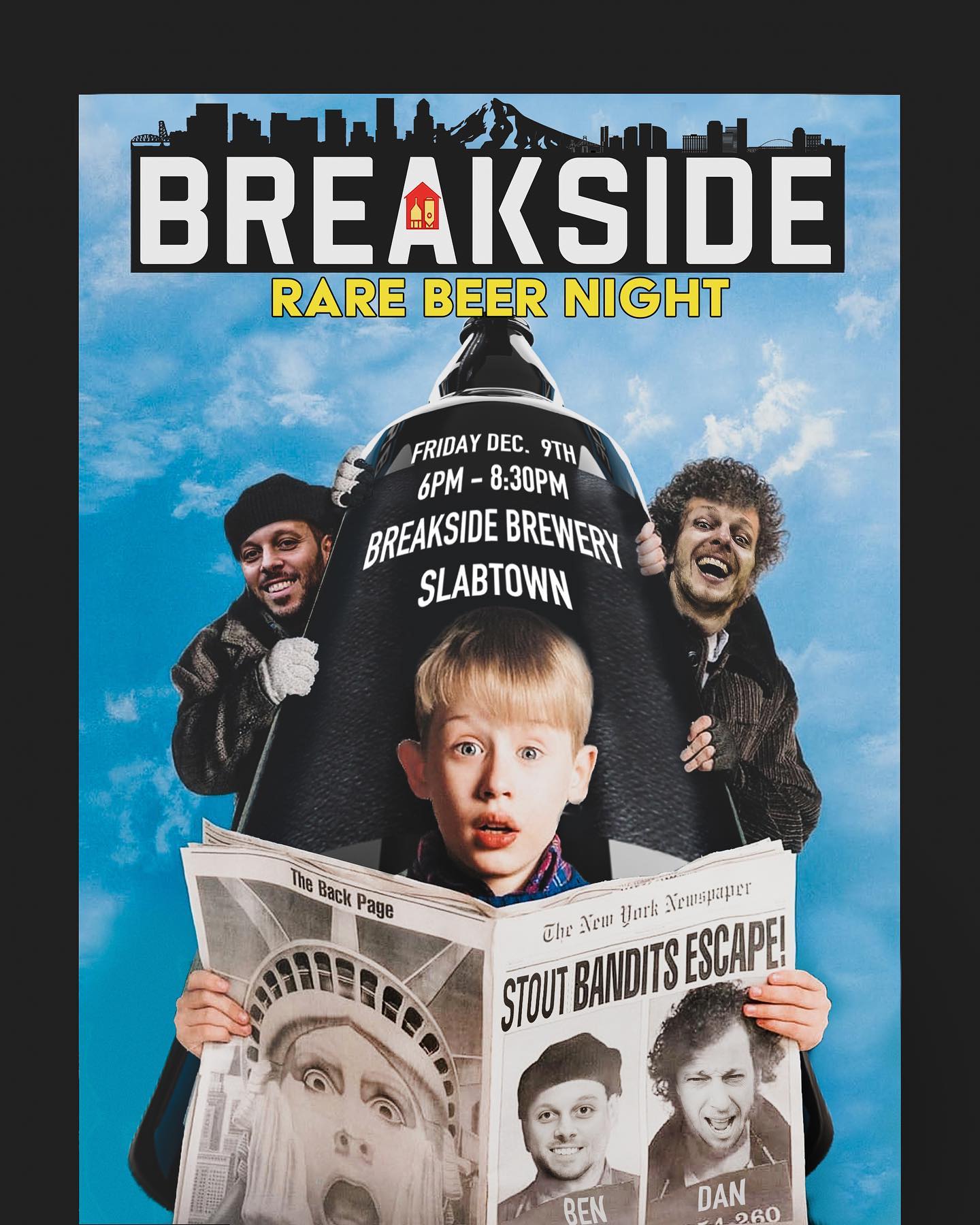 A special evening of barrel-aged beers will take place on Friday, December 9, when Breakside Brewery hosts Rare Beer Night with Breakside & Friends. Joining Breakside at this event is Alesong Brewing & Blending and Hair of the Dog.
Rare Beer Night with Breakside & Friends will take place at Breakside Brewery's Northwest Portland location in Slabtown from 6:00-8:30pm. In attendance will be Breakside's Ben Edmunds and Daniel Hynes alongside Alan Sprints of Hair of the Dog and Matt Van Wyk of Alesong.
When the doors open at 6:00pm, attendees will be able to sample through all five vintage Breakside beers, two Alesong beers, and one or two beers from Hair of the Dog. The format is open tasting; grab yourself a sample from one of the serving stations, get a snack, and enjoy! Plus, brewers will be on hand to mingle and answer questions about the beers.
Vintage Breakside Beers and curated sweets from Chef Joe Favela:
Bocconotto – Madeleine Cookies
Coco Cool Treats – Brown Butter Blondie
Maple Oligarch – Triple Cream Brie on Grilled Baguette
Grandpappy – Brulee on a Blini
Err to Excess – Raspberry Tart
Tickets are now on-sale at $75.00 ($81.20 after fees) each and can be purchased by clicking here.
Breakside Brewery – Slabtown
1570 NW 22nd Ave.
Portland, OR 97210