Crux Fermentation Project Presents Lagers on the Lawn (Quarantine Edition)
|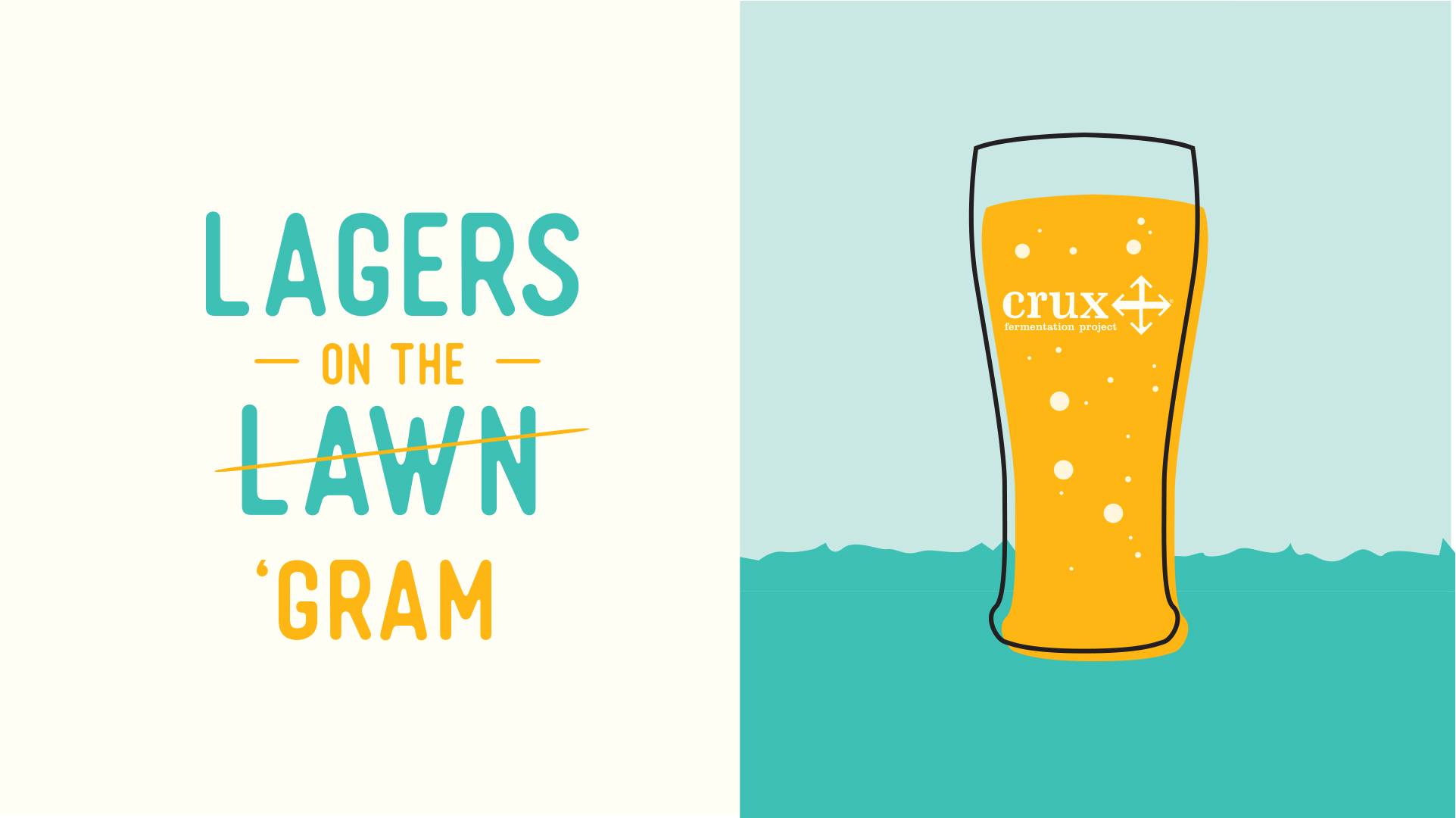 One thing that this year will be known for is the year of cancellations. It's a bit sad to see all of the events that disappear from the calendar due to the global COVID-19 pandemic. Events all the way out until September, including the famed Oktoberfest that would have celebrated its 210th anniversary, have been cancelled as a result of the coronavirus.
This weekend, Crux Fermentation Project had planned to host Lagers on the Lawn. Unfortunately the event itself has been scrapped but the brewery is bringing a special Lagers on the Lawn (Quarantine Edition) to Instagram Live on Friday, May 8th from 3:00 – 4:00pm.
If you're able to skip out of work for an hour this afternoon at 3:00pm, consider joining brewing legend and Crux Fermentation Project founder, Larry Sidor. For an hour on Friday afternoon, Larry will be taking over the brewery's Instagram feed as he checks in with many of the breweries that were scheduled to participate in Lagers on the Lawn.
This list of breweries is quite impressive – pFriem Family Brewers, Cascade Lakes Brewing Company, Hopworks Urban Brewery, Wayfinder Beer, Heater Allen Brewing, Upright Brewing, Baerlic Brewing Co., Reuben's Brews, and Backwoods Brewing Company.
So grab a lager, sign on and join the group for Lagers on the Lawn (Quarantine Edition)!
And for those of you in Cental Oregon, Crux is still open for business as it continues to offer carryout on beer and food. To order click here.