Lageriffic Fort George Brewery Tap Takeover at Nebulous Taproom
|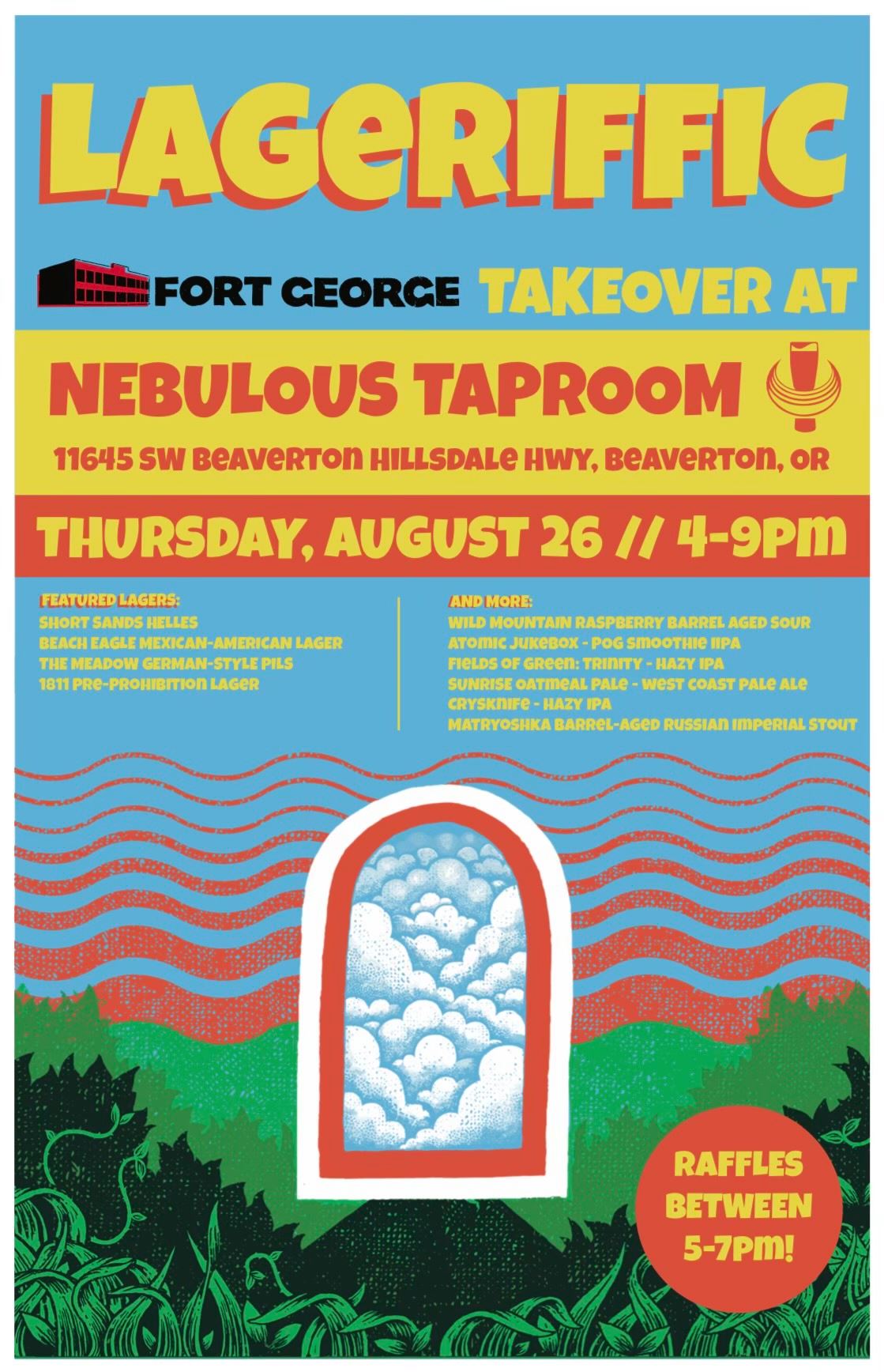 One suburban taproom that we have made a few visits to over the past few months has been Nebulous Taproom. Located in the Beaverton Town Square across from Fred Meyer, this spacious taproom with indoor and outdoor seating features 48 well curated rotating taps.
This evening, Nebulous Taproom will host Lageriffic Fort George Brewery Tap Takeover. Taking place from 4:00-9:00pm with brewery raffles between 5:00-7:00pm, this Fort George Brewery tap takeover will feature ten beers from the Astoria based brewery, four of which are lagers.
Fort George Tap List:
Short Sands Helles
Beach Eagle Mexican-American Lager
The Meadow German-Style Pils
1811 Pre-Prohibition Lager
Wild Mountain Raspberry Barrel Aged Sour
Atomic Jukebox – POG Smoothie IIPA
Fields of Green: Trinity Hazy IPA
Sunrise Oatmeal Pale Ale
Crysknife Hazy IPA
Matryoshka Barrel Aged Russian Imperial Stout
In addition to the beers, ciders and wine served at Nebulous Taproom, there are plenty of televisions showing Timbers and other sports action. When it comes to food, there are many options nearby that includes Pho Van, Potbelly Sandwiches, Honeybaked Ham, Chimcking, and even an Olive Garden!
Nebulous Taproom
11645 SW Beaverton-Hillsdale Hwy
Beaverton, OR 97005