Level Beer Presents Fresh Hop American Summer – Vol. 1
|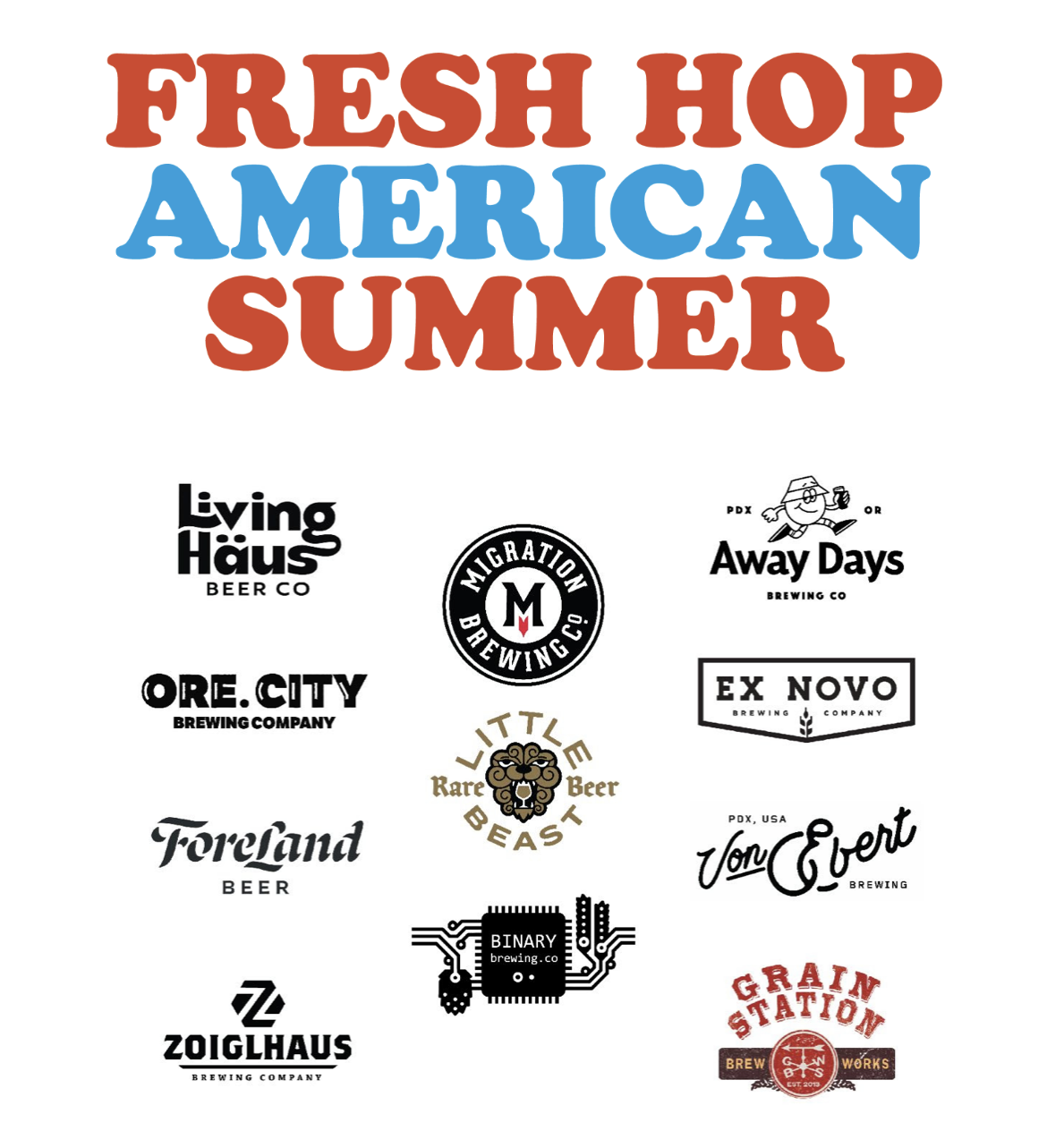 A new fresh hop beer festival will join the Portland fresh hop circuit in late September. Level Beer is set to present Fresh Hop American Summer – Vol. 1 at its Level 1 location on Saturday, September 24, 2022 from Noon-5:00pm.
Though it'll be fall when this fresh hop festival takes place, Level Beer will be serving up fresh hop beers from a dozen or so breweries at its back bar that day. In addition to these freshies, Level Beer will also be serving up various lawn games, merchandise packages and more!
Fresh Hop American Summer – Vol. 1 Brewery List:
Away Days Brewing Co.
Binary Brewing Co.
Ex Novo Brewing Co.
Foreland Beer
Grain Station Brew Works
Little Beast Brewing
Living Haus Beer Co.
Migration Brewing Co.
Oregon City Brewing
Von Ebert Brewing
Zoiglhaus Brewing Co.
Level Beer is offering up two entry options – Just the Fest or All of the Things. Just the Fest costs $25.00+$3.16 Fee and includes a glass to take home and 8 drink tickets, each redeemable for a 6oz pour from any of the taps flowing! Additional tokens available for $3 each at the time of event. All of the Things costs $55.00+$4.98 Fee and includes everything from the Just the Fest ticket PLUS a custom tote bag, koozie, sunglasses, sticker, and a 4-pk of 16oz Fresh Hop Pixelated Pale! To purchase tickets, click here.
If you want to earn free entry into the fest, Level Beer is seeking OLCC permit volunteers. In return for your efforts Level Beer will provide free festival entry, a free Fresh Hop American Summer tee, a complimentary swag bag and drink tickets to redeem at any of the taps after your 3-hour shift. To sign up, email: stephen@levelbeer.com!
Level Beer – Level 1
5211 Northeast 148th Avenue
Portland, OR 97230