Merchant du Vin Presents 2019 Orval Day
|
What began as a day that Sean Campbell from The BeerMongers celebrated one of his most highly regarded beers Orval Trappist Ale, now Orval Day has turned into a national campaign from the beer's importer, Merchant du Vin.
Now in its fourth year, Merchant du Vin brings together hundreds of bars from across the United States to honor Orval on Saturday, March 23, 2019. First imported to the US 35 years ago, Orval is a beer that exposed many beer drinkers to a beer that used brettanomyces. This yeast adds variety of appetizing, sharp acidity and dryness to the beer brewed by Trappist Monks at Notre Dame d'Orval Monastery. Because of the use of Brett, Orval is delicious when it leaves the brewery, but also evolves in the bottle for five years or more.
Since its inception, Orval Day has raised money for charity and 2019 is no different. Merchant du Vin's charity partner for 2019 is Safe Water Network. This group helps bring clean, sustainable water to communities in Ghana and India. After Merchant du Vin totals up the 2019 Orval Day sales, the importer will donate 50 cents to Safe Water Network for every bottle of Orval sold.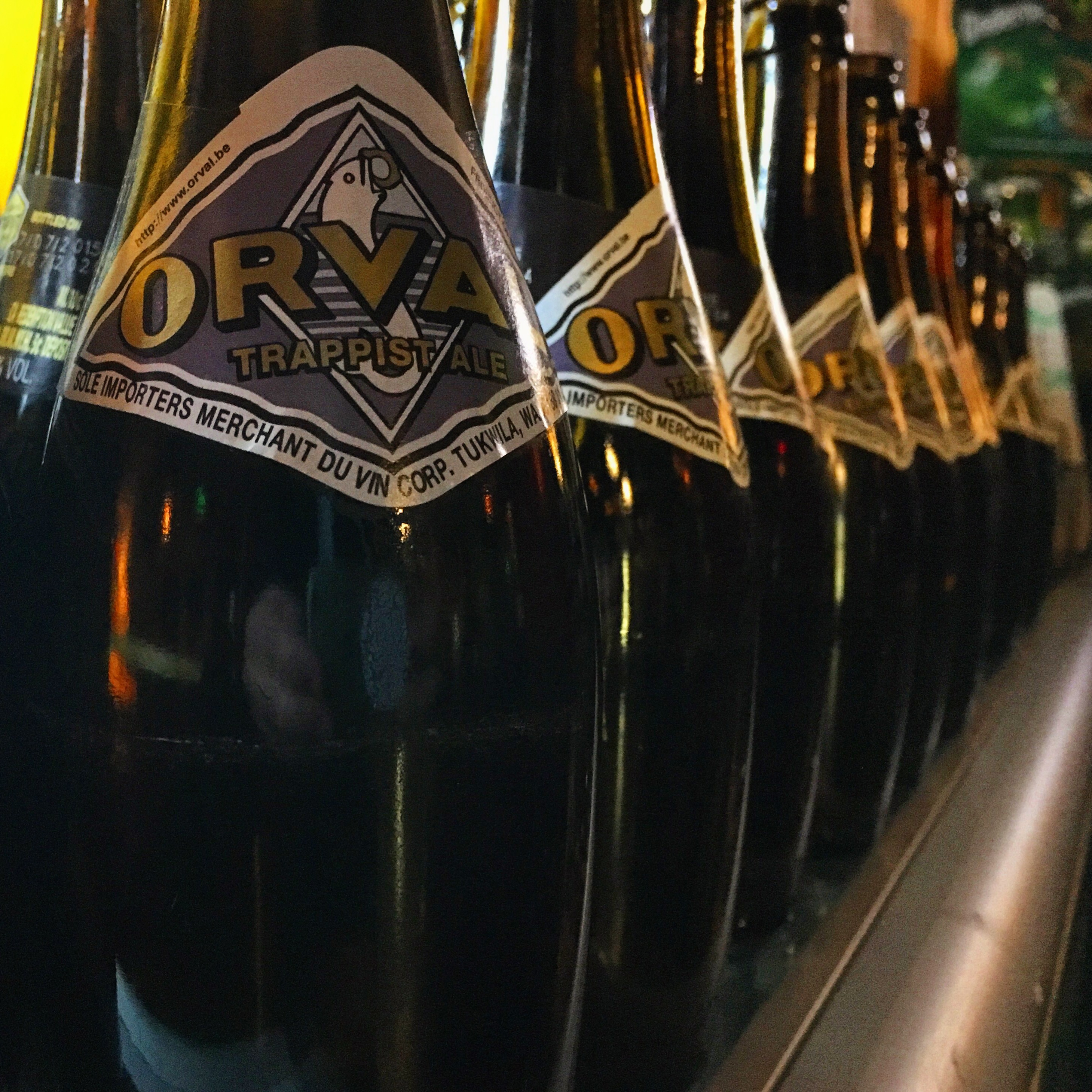 Orval Day 2019 Pacific Northwest Participating Bars:
Oregon
Bend – 3rd St. Beverage
Bend – The Ale Apothecary
Corvallis – Caves Bier & Kitchen
Corvallis – Corvallis Brewing Supply
Cottage Grove – The Brew Station
Eugene – Alesong Brewing
Eugene – 16 Tons
Eugene – The Beer Stein
Hillsoboro – ABV Pub
Hillsboro – McNally's Tap Room
Hood River – pFriem Family Brewers
Portland – The Abbey Bar
Portland – Ascendant Beer Company
Portland – Bailey's Upper Lip
Portland – Beer Mongers
Portland – Belmont Station
Portland – Cheese Bar
Portland – Concordia Ale House
Portland – Corkscrew
Portland – Ecliptic Brewing
Portland – Higgins
Portland – Hollywood Liquor
Portland – John's Marketplace
Portland – McMenamins – 23rd Ave Bottle Shop
Portland – Moon & Sixpence
Portland – North 45 Pub
Portland – Pix Patisserie
Portland – Raven & Rose
Portland – Thirsty Monk
Portland – Tin Bucket
Portland – Triple Nickel
Portland – Zoiglhaus Brewing
Tillamook – De Garde Brewing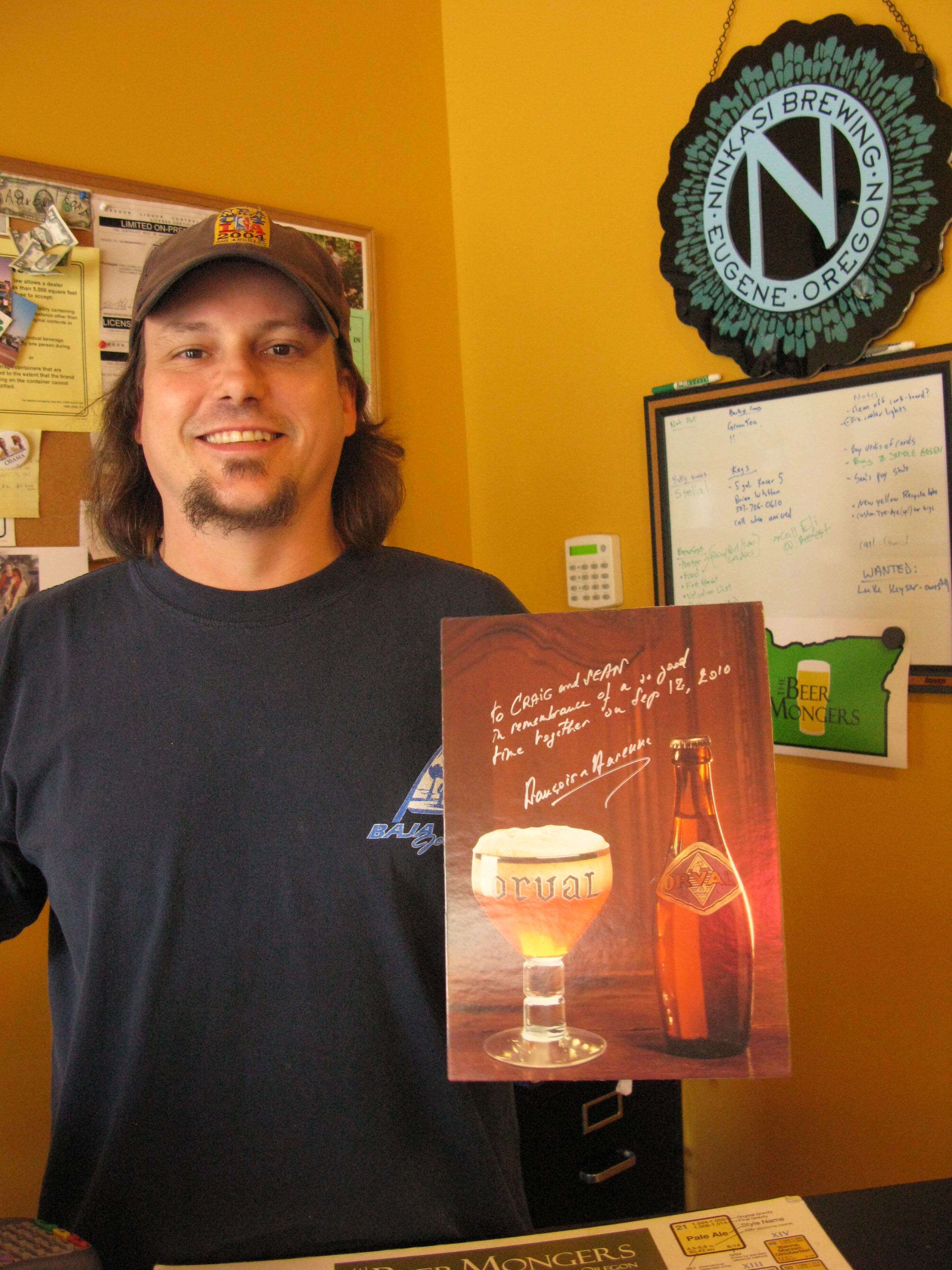 Washington
Auburn – CRFT Beers
Bellingham – Archer Alehouse
Bellingham – Aslan Depot
Bellingham – Kulshan Brewing, Sunnyland location on James St.
Bellingham – Pizzaz'za
Edmonds – Brigid's Bottle Shop
Leavenworth – Bushel & Bee
Lynnwood – Special Brews
Mount Vernon – Garden Path Fermentation
Olympia – Three Magnets Brewing,
Redmond – Malt and Vine
Renton – All Things Wine
Seattle – Beer Authority
Seattle – Beer Junction
Seattle – Beveridge Place Pub
Seattle – Bottleworks
Seattle – Brouwer's Cafe
Seattle – DeLaurenti
Seattle – Downtown Spirits
Seattle – Full Throttle Bottles
Seattle – Chuck's Hop Shop – 85th
Seattle – Coindexter's
Seattle – Duck Island Ale House
Seattle – The Masonry
Seattle – No Anchor
Seattle – The Pike Pub
Seattle – Pine Box
Seattle – Quinn's
Seattle – Rhein Haus
Seattle – The Shambles
Seattle – Slow Boat Tavern
Seattle – Standard Brewing
Seattle – Stumbling Monk
Seattle – Taproom at Pike Place
Seattle – Teku Tavern
Seattle – Toronado
Seattle – Trailbend Taproom
Seattle – Uber Tavern
Snohomish – Josh's Taps & Caps
Snohomish – Andy's Fish House
Spokane – Bennidito's Pizza
Spokane – Community Pint
Spokane – My Fresh Basket
Spokane – Nectar Wine and Beer
Spokane – Rocket Market
Tacoma – Alma Mater
Tacoma – Peaks and Pints
Tacoma – Pint Defiance
Tacoma – The Red Hot 
Vancouver – Ben's Bottle Shop
Vancouver – The Thirsty Sasquatch
Vancouver – Tap Union Freehouse
Alaska
Three locations – La Bodega (Two Anchorage, Girdwood)
Anchorage – Gold Rush Liquor
Anchorage – Hearth Artisan Pizza
Anchorage – Kinley's Restaurant & Bar
Anchorage – La Potato
Juneau – The Narrows Bar
Wasilla – Schwabenhof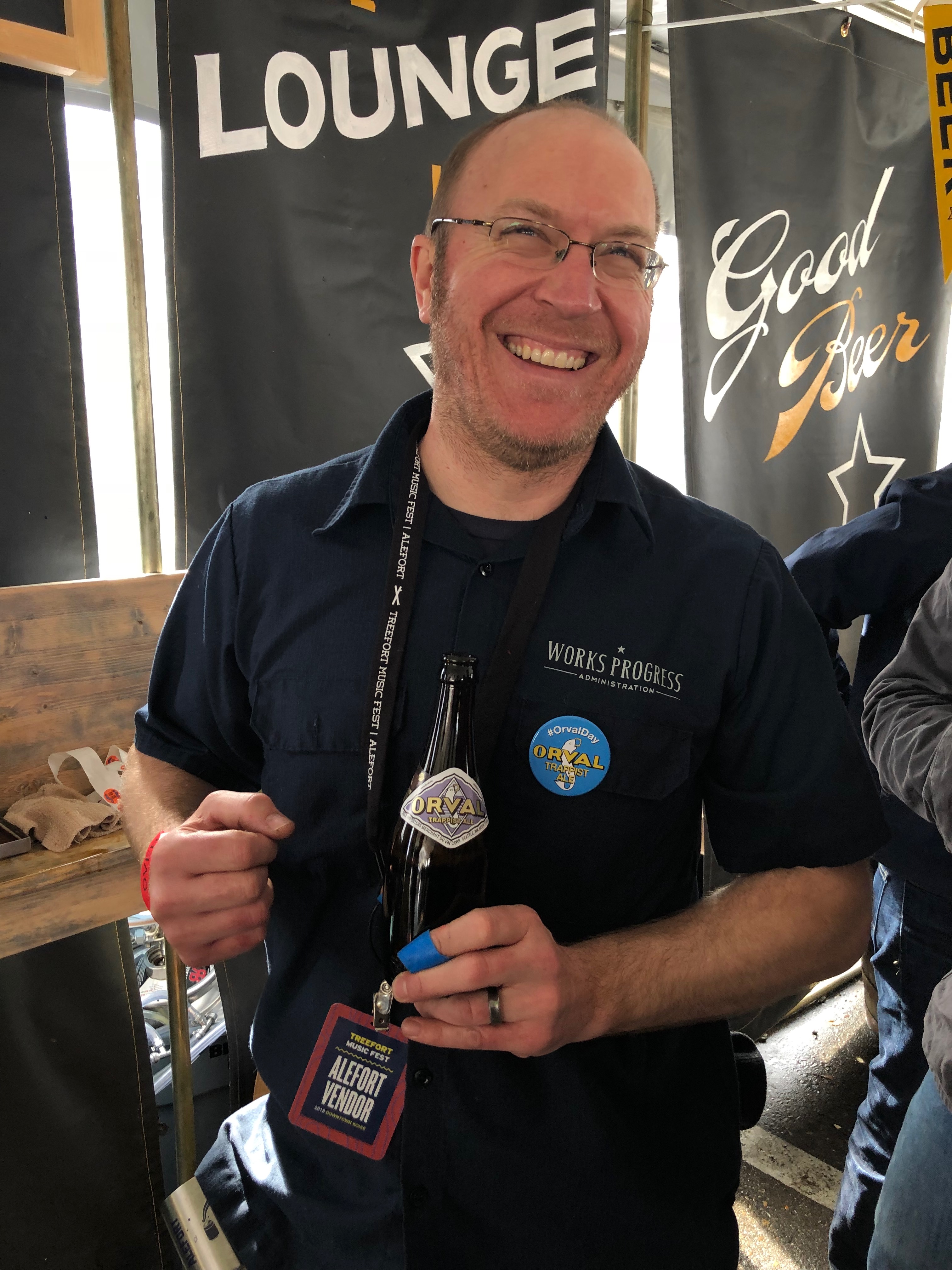 Idaho
Boise – Boise Co-Op (both locations)
Boise – Bittercreek Alehouse
Boise – Brewers Haven
Boise – City Center Wines
Hailey – Power House
Nampa – PreFunk Beer Bar
Twin Falls – Rudy's
For additional locations across the entire United States click here.