National Brain Tumor Society Craft Beer Fundraisers
|
In less than two weeks the Portland chapter of the National Brain Tumor Society (NBTS) will host its annual Portland Brain Tumor Walk on Sunday, August 7. This is an organization that we here at Brewpublic hold close to our hearts as our co-founder, Angelo De Ieso, has been battling and living with a brain tumor for the past three years. As we did last year, Team Brewpublic is aggressively raising money for the Portland chapter of the NBTS that culminates with its annual walk. The team's goal for 2016 is to raise $15,000 for the chapter. We are currently sitting at a bit over $12,500 raised for the NBTS.
Two weeks ago two of our favorite craft beer establishments and a few of the city's top breweries raised $1800 for the largest non-profit organization dedicated to the brain tumor community in the United States. Bailey's Taproom teamed up with Gigantic Brewing and raised $900 and The BeerMongers teamed up with 54°40′ Brewing and Upright Brewing and also raised $900.
We here at Brewpublic are truly grateful for all of the support that we are receiving on raising funds for the NBTS. Organizing events is not easy task and the work that is put in by the craft beer establishments and the breweries does not go unnoticed.
That said we have more fundraising events planned over the coming weeks and would truly appreciate your attendance in raising additional funds that will allow us to reach and hopefully surpass our goal.
Roscoe's – Monday, July 25
8105 SE Stark St, Portland, OR
Roscoe's will welcome New Belgium Brewing for an evening of New Belgium Fat Tire and Friends. There will also be a keg of New Belgium Juicy Mandarina IPA that all proceeds from this IPA keg will go to Team Brewpublic on behalf of the NBTS.
Amnesia Brewing – Thursday, July 28
1834 Main Street, Washougal, WA
As Amnesia Brewing says goodbye to its current brewmaster, Sean Thommen to his new brewing job in Vietnam, Amnesia will tap a few special dry-hopped beers. From 4:00 to 9:00pm Thommen will unleash a coveted special keg of Double Dry-Hopped Copacetic IPA showcasing a generous late edition walloping of Mosaic hops. Say goodbye to Sean in style and support the Team Brewpublic's fundraising effort for the National Brain Tumor Society! Angelo will try to attend this event, pending health.
Saraveza – Friday, July 29

1004 N. Killingsworth, Portland, OR
The best Wisconsin bar outside of the Badger state will host fundraiser for Team Brewpublic and the NBTS by digging deep into its cellar. From 6:00 to 10:00pm Saraveza will tap a rare, cellared keg of Roots Brewing EXXXcaliber Imperial Stout. When Roots Brewing closed its doors in July of 2010, Saraveza secured a keg of its EXXXcaliber Imperial Stout and will now tap this beer for this worthy cause. All proceeds from the Roots keg will be donated to Team Brewpublic on behalf of the NBTS on Friday, July 29.
In addition to the proceeds from the keg, Saraveza will be holding a silent auction from 6:00 to 9:00pm for two 2008 Roots Epic magnums! The auction will begin at 6:00pm and will close at 9:00pm. So come out and have a blast from the past, and help us raise some money for a great cause. We hope to see you here!
The Garrison Tap Room – Saturday July 30
8773 N. Lombard St., Portland, OR (St Johns)
The insular North Portland neighborhood of St Johns, has recently been witnessing the rise of Royale Brewing, one of the city's latest, greatest hot new breweries. Angelo's friends and Royale co-founders Mike Weksler and Jack Houston, known to many for starting the successful mobile bottling company Green Bottling have taking things up a level (they've even collaborated with the world famous Alan Sprints of Hair of the Dog Brewing). On Saturday from noon until midnight, Royale's taproom will dedicate proceeds from a special keg of Fat Unicorn Ale to National Brain Tumor Society on behalf of Team Brewpublic for this year's fundraising efforts.
Green Dragon – Tuesday, August 2
928 SE 9th Ave, Portland, OR
Stop by the Green Dragon in supporting the fundraising efforts of Angelo De Ieso and Team Brewpublic. $1.00 from each pint of the special taps sold will go to Team Brewpublic as we raise money for the National Brain Tumor Society.
There will be five Rogue pub-only beers that will be part of this amazing fundraiser. Here's what will be pouring.
2016 OBF Cherry Habanero Imperial Golden Ale
Barrel Aged Marionberry Braggot
Paradise Pucker
Hazelutely Choctabulous
Promise Gone Aw-Rye
Cash donations will be accepted as well.
Ecliptic Brewing – Wednesday, August 3
825 N Cook St, Portland, OR
All day long from 11:00am until 10:00pm, Ecliptic Brewing will donate $1.00 of every pint purchased at the pub to Team Brewpublic on behalf of the NBTS. Please consider joining Ecliptic in this endeavor to raise awareness and funds to help find a cure.
Bazi Bierbrasserie – Thursday, August 4
1532 SE 32nd Ave, Portland, OR
Maletis Beverage is donating a 1/6 bbl keg of La Trappe Dubbel to Bazi with all proceeds going to Team Brewpublic on behalf of the NBTS.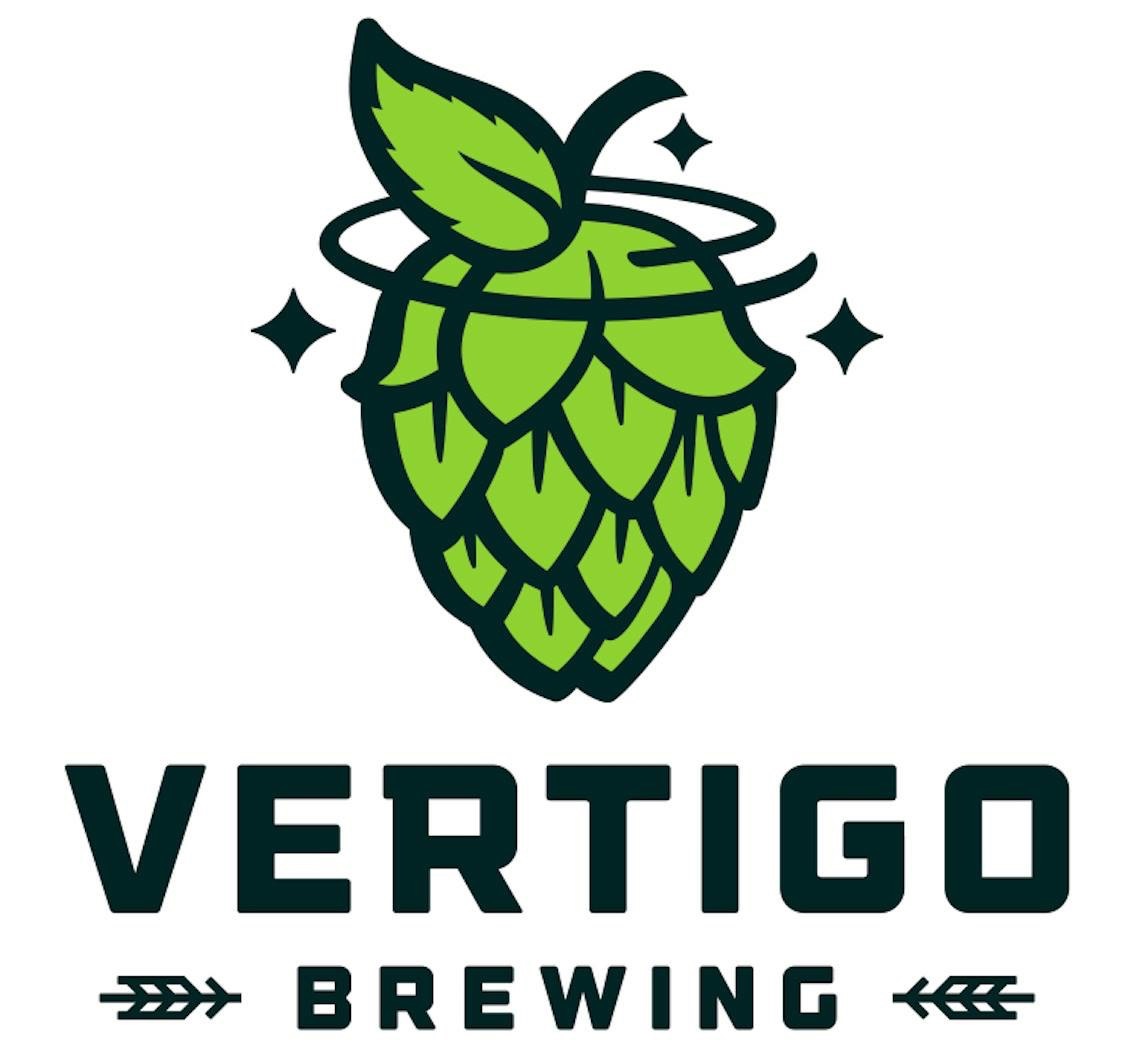 Vertigo Brewing – Friday, August 5
21420 NW Nicholas Ct, Ste D-6, Hillsboro, OR
From 4:00 to 9:00pm, Vertigo Brewing will host an evening where 20% of all of its beverage sales will go to Team Brewpublic on behalf of the NBTS. Please come out and help us raise a ton of money.
Three Mugs Brewing – Friday, August 6 & Saturday, August 7
2020 NW Aloclek Dr, Ste 108, Hillsboro, OR
On Saturday from Noon to 10:00pm and Sunday from Noon to 6:00pm Three Mugs Brewing will be hosting a fundraiser for Team Brewpublic at its taproom in Hillsboro. This is not only a fundraiser to help Angelo battle his brain tumor, but also for Jay's oldest brother, Chris' & Josh's uncle, Jim, who were recently diagnosed with a brain tumor this year. Three Mugs will be graciously donating $1.00 from every Three Mugs beer sold to Team Brewpublic on behalf of the NBTS. Please come out and support the cause and help us beat brain tumors!
If you would like to contribute to the NBTS on behalf of Team Brewpublic and Angelo but can't make it to these events, please click the link below and give today! Or better yet, sign up to walk on Sunday, August 7th with Team Brewpublic by clicking on this link: http://goo.gl/LnUuPN
The National Brain Tumor Society is fiercely committed to finding better treatments, and ultimately a cure, for people living with a brain tumor today and anyone who will be diagnosed tomorrow. This means effecting change in the system at all levels. Additional information can be found here: http://braintumor.org/