Occidental Brewing Returns with its 2023 Oktoberfest
|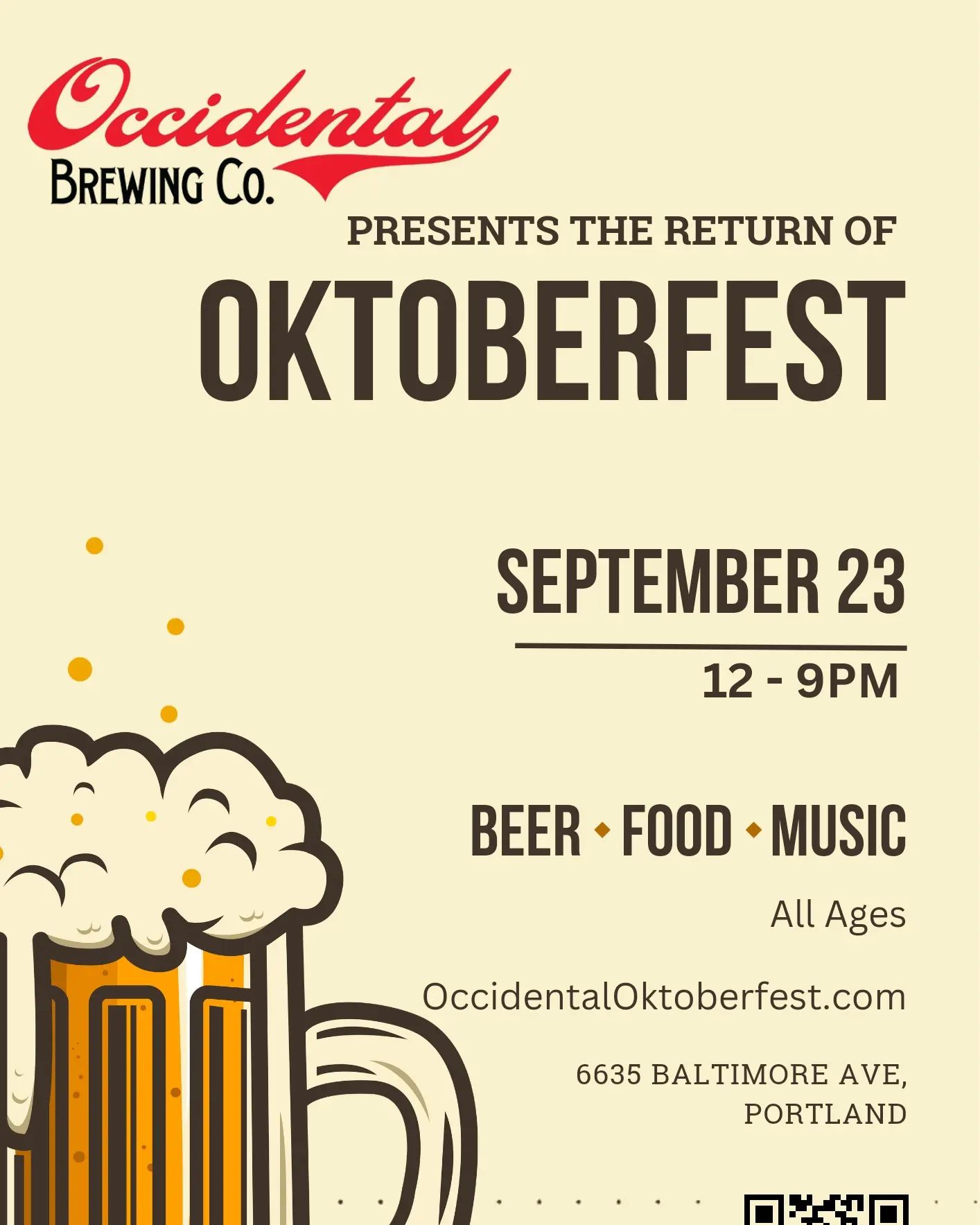 After a three year hiatus, Occidental Brewing Co. is pleased to announce the return of Oktoberfest! For the first time since 2019, Occidental Brewing will once again host its famous Oktoberfest at the brewery in North Portland on Saturday, September 23, 2023.
The all-ages event will take place from Noon – 9:00pm. For those looking to drink, the cost is $12 for your special Oktoberfest mug and 1 beer. Subsequent beers will be $6. Wine, cider and non-alcoholic drinks will also be available. There will be live music all day, including Jenny Don't and the Spurs! For festive food, there will be brats and pork roast will be available from Occidental's neighbors at Urban German.
The star of the show is Occidental Brewing's Festbier, the perfect mahogany, malty, masterpiece designed to celebrate the harvest. A full lineup of beers will also be available, including Fresh Hop Pilsner and 3 brews from the new Further Beer brand. There will be 3 areas to get a beer, the Taproom, an outdoor station and in the Wursthaus. With mugs, tokens and multiple pouring locations, lines always move quick at Oktoberfest!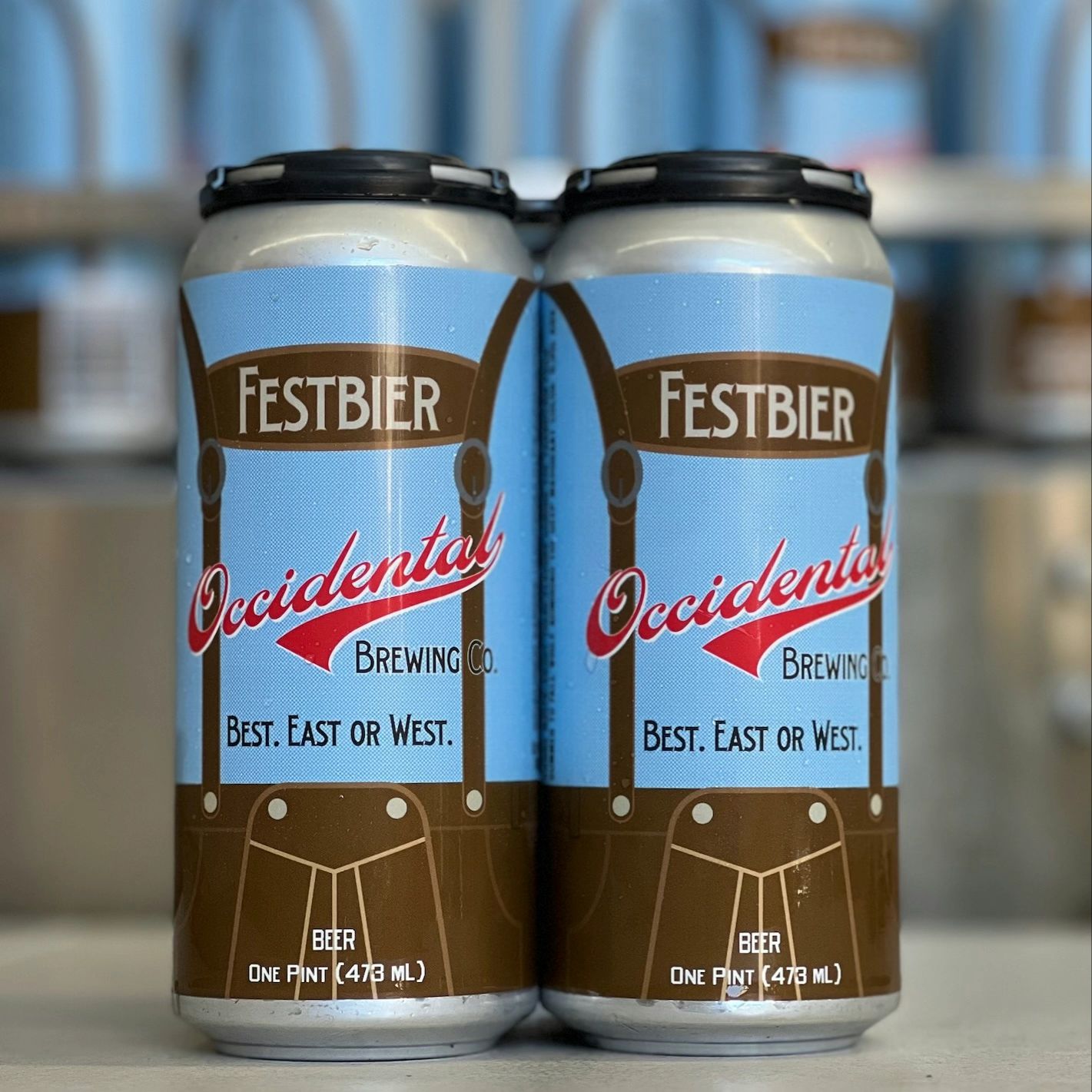 "We are very excited to finally bring our biggest party of the year back to life," said co-founder Ben Engler!
Occidental Brewing
6635 N Baltimore Ave
Portland, OR