Paddy's Bar & Grill to Host 2018 St. Patrick's Day Festival
|
A big weekend lies ahead as St. Patrick's Day takes place on Saturday this year. Yes, some may say that this is the weekend were amateurs take over every possible bar whether its and Irish one or not.
Downtown Portland's oldest Irish bar, Paddy's Bar & Grill's, returns with its annual weekend of Irish beer, whiskey, food, dance and entertainment. Paddy's annual two-day St. Patrick's Day Festival fundraiser will take place on Saturday, March 17th and Sunday, March 18th, with food and drink specials, live entertainment and a special raffle prize for a free trip to Ireland!
The festivities will kick off with a tented, family-friendly street party on Saturday, March 17th starting at 11am. Guests can enjoy St. Patrick's Day favorites from the pub, including corned beef and cabbage, Guinness lamb stew, shepherd's pie, and other classic Irish dishes, Guinness and Kilbeggan drink specials, Paddy's signature Irish coffee, and premium whiskey from Paddy's legendary whiskey wall with more than 600 spirits. Seven live bands, traditional bagpipers and Irish dancers will serve as the weekend's entertainment. There is $15 cover fee for guests entering after 2pm (kids 12 and under are free). The event is family friendly until 6pm.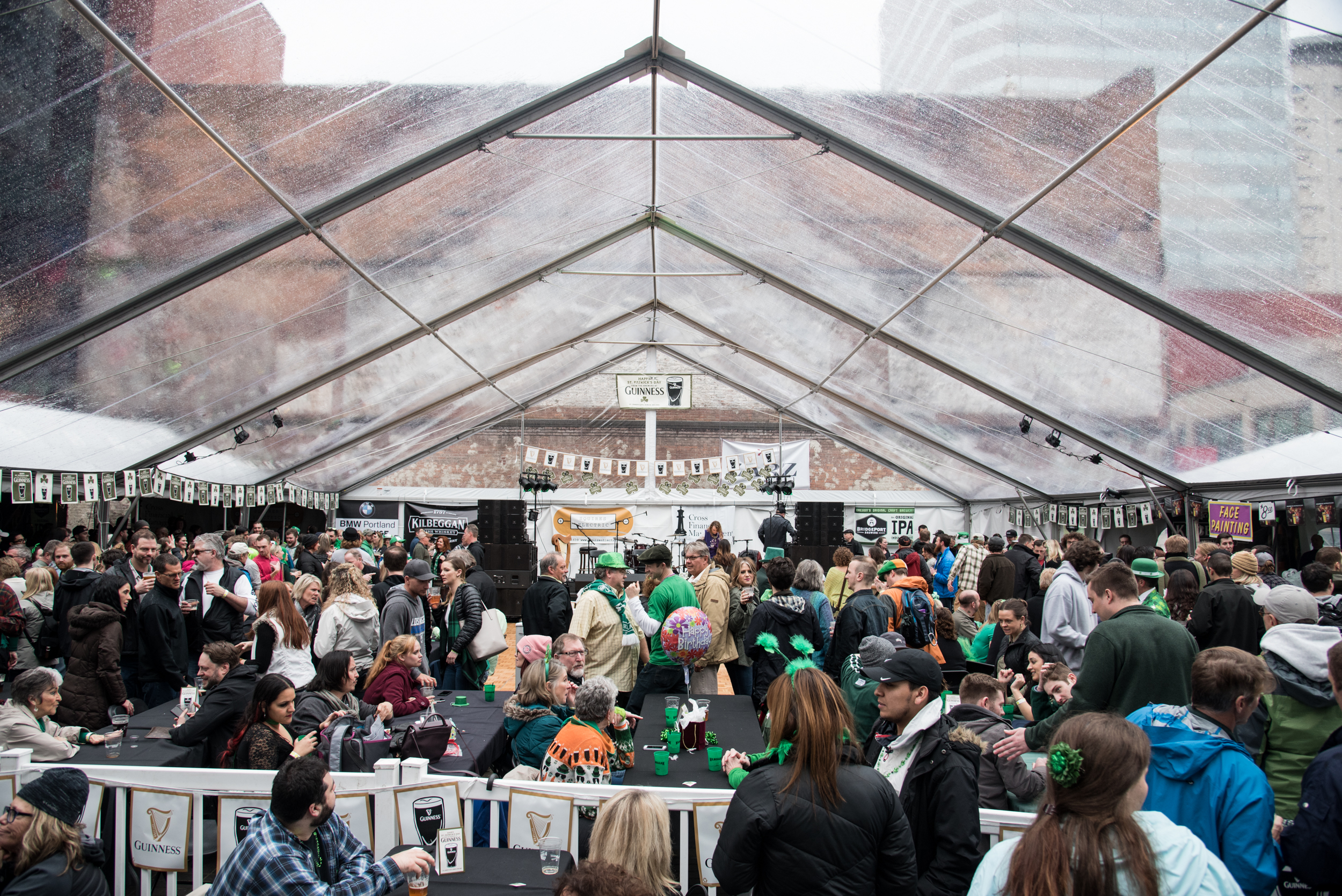 The celebration continues on Sunday, March 18th with Paddy's opening its pub at 8am, serving up an Irish breakfast to participants of the Shamrock Run. The Murray School of Irish Dancing and local bands will be the day's entertainment. There will be no cover fee for guests on this day.
Guests will also have the chance to enter a raffle throughout the weekend to win a three day trip for two to Ireland complete with airfare, lodging and a tour of the Guinness brewery.
Paddy's Annual St. Patrick's Day Festival from John Murray on Vimeo.
2018 Paddy's St. Patrick's Day Lineup:
St Patrick's Day, Saturday, March 17th
Tented Street Party
Pub open at 10am,  tent open at 11am. $15 cover after 2pm.
10am – Pub Opens
11am – Tent Opens
11:30-12pm – Bagpiper
12pm-1pm – Darby O'Gill Duo
1pm-1:30pm – Bagpiper
1:30pm-2pm – An Daire Academy of Irish Dance
2pm-3:30pm – Boys of Malin
3:30pm-4:15pm – Murray Irish Dancers
4:15pm-4:30pm – Bagpiper
4:30pm-6:30pm – The Galway Ramblers
6:30pm-7:15pm – Murray Irish Dancers
7:15pm-7:45pm – Metro Pipe Band
7:45pm-8pm – Raffle Drawing with Children's Cancer Association
8pm-10pm – The Donegal Tinkers
10pm-11pm – DJ
Midnight – Bagpiper on the bar (Paddy's Tradition)
Sunday, March 18th
Irish Breakfast (come visit us after the Shamrock Run!)
Pub open at 8am. No cover.
8am – Pub Opens & Tent Opens
8:30am-10am – Bagpipers
10am-12:15pm – The Galway Ramblers
12:30pm-1:15pm – Irish Dancers
1:30pm-3pm – Boys of Malin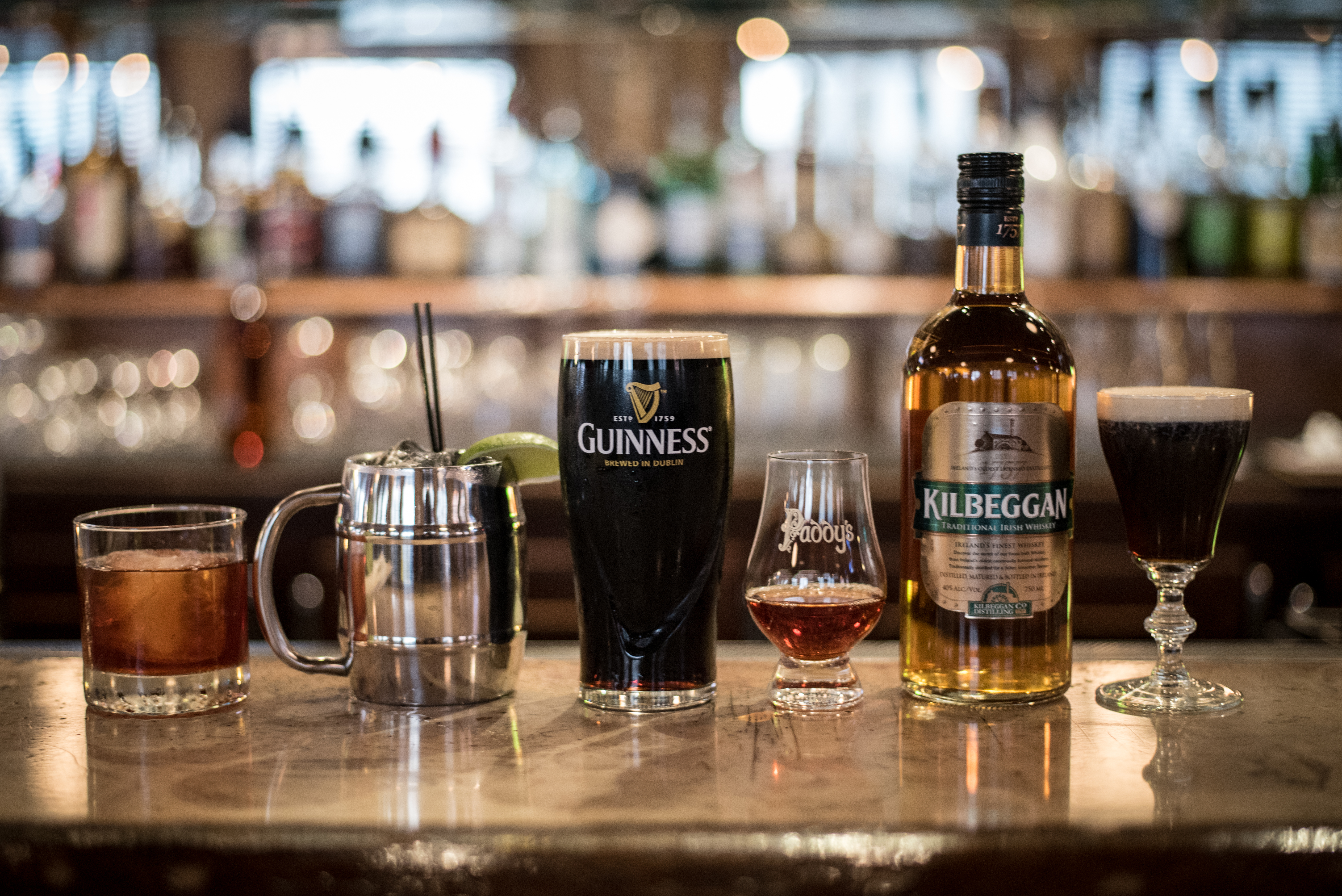 A portion of all festival sales will help benefit the Children's Cancer Association's JoyRx program, Paddy's official charity partner for the past nine years. Paddy's has helped raise over $75,000 for children's cancer research since its initial partnership.
Paddy's Bar & Grill
65 SW Yamhill St
Portland, OR 97204