Previewing StormBreaker Brewwing's 4th Annual BrewStillery Festival
|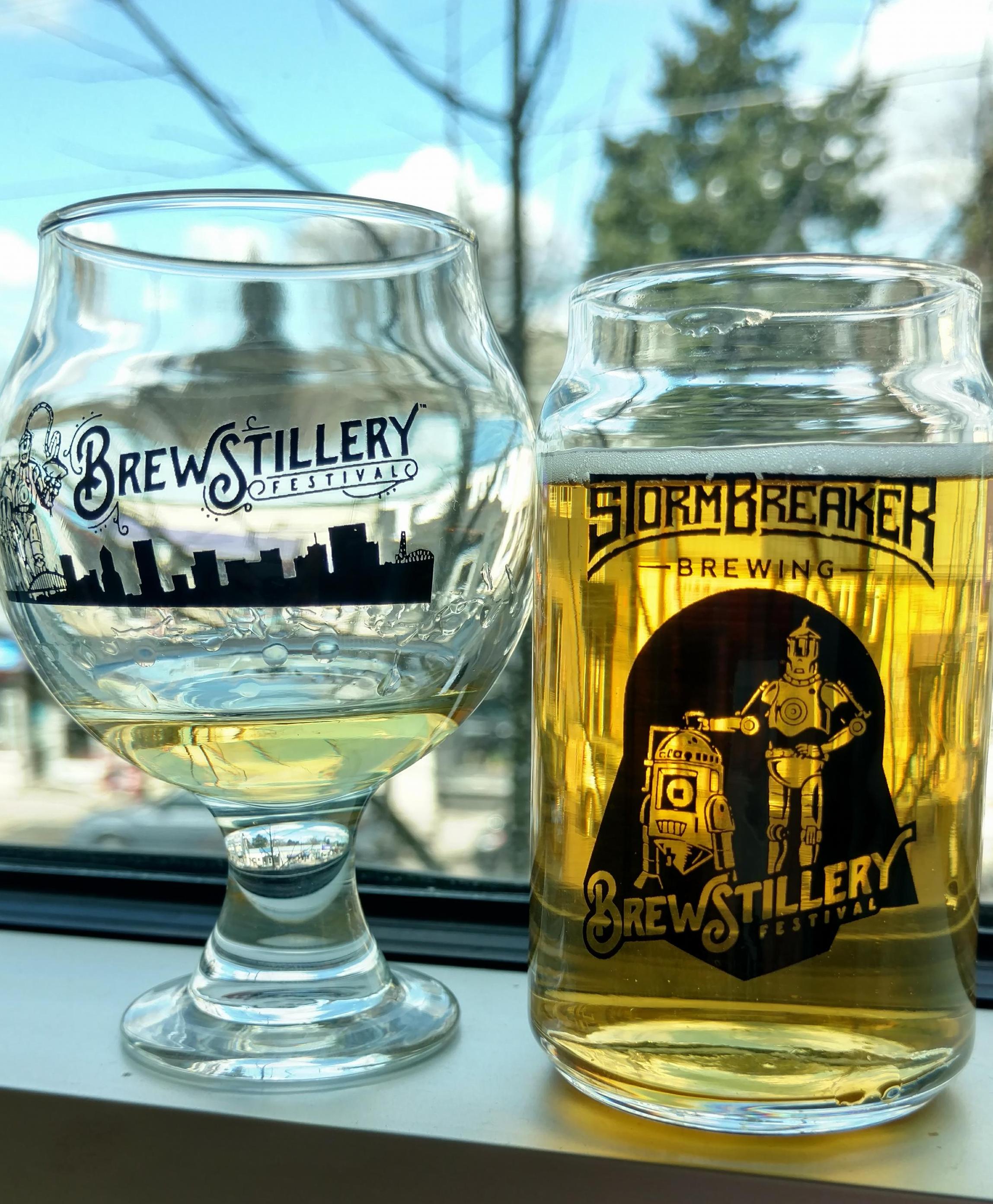 The BrewStillery Festival returns for its 4th year on February 24th from 12-8 PM. This year's brewery and distillery event will consist of a total of 21 pairings from 21 breweries and 20 distilleries.
Advanced regular admission is $25 and includes the festival beer tasting glass and 10 tickets. Those reading this blog can get $5 off online purchase with code stormbreaker5.
VIP tickets are $45 and include the beer tasting glass plus whiskey snifter, 15 tickets and one-hour early entrance into the festival. Use code brewstillery5OFF to receive $5 off online purchase for the VIP tickets.
Each pairing will consist of 4 oz of beer and ¼ oz spirit. Here's the full pairing lineup:
Baerlic Brewing / Engenho Buriti de Minas
Base Camp Brewing / Wild Roots
Breakside Brewing / House Spirits
Cascade Brewing / Stone Barn Brandyworks
Coalition Brewing / 4 Spirits Distillery
Coin Toss Brewing / Trail Distilling
Double Mountain Brewing / Hood River Distillers
Ecliptic Brewing / Thomas & Sons
Ex Novo Brewing / New Basin Distilling
Golden Valley / Stein Distillery
Great Notion Brewing / Bull Run Distillery
Hopworks / New Deal Distillery
Laurelwood Brewing / Camp 1805
Little Beast Brewing / Indio Spirits
Lompoc Brewing / Rolling River Spirits
Migration Brewing / Hood River Distillers
Pelican Brewing / Clear Creek Distillery
Rogue Brewing / Rogue Distilling
Von Ebert Brewing / Eastside Distillery
Wild Ride Brewing / Bend Distillery
StormBreaker / Big Bottom Whiskey
Come mingle with makers from Big Bottom, New Basin, Rose City Distilling, StormBreaker and more! In addition to the pairing lineup, StormBreaker will be tenting off a portion of the side street next to the brewery between Mississippi Avenue and Albina. That area will be fully covered and heated.
Enjoy live music all festival long with this lineup:
12:00-2:00 PM Ben Rice Band
2:30-4:30 PM Folk Inception
5:00-8:00 PM Jumptown Aces
Whether you enjoy just the beer, pairing the spirit and beer, or creating your own Boilermaker (highly recommend trying that with the Cascade / Stone Barn pairing), this is the event for the adventurous beverage drinker.
VIP tickets area limited to 100 and are going fast! Both VIP and General Admission tickets can be purchased online at http://www.stormbreakerbrewing.com/brewstillery.html