2018 Portland Craft Beer Festival Beer List Preview
|
Summer is officially here and with it comes Oregon Craft Beer Month (OCBM) when the calendar flips to the month of July. The month is book ended by two great beer festivals – Portland Craft Beer Festival and the Oregon Brewers Festival.
To kick off OCBM, the Portland Craft Beer Festival (PCBF) will return for its fourth year to The Fields Park from July 6 – 8, 2018. During this three day festival held in Portland's Pearl District, festival attendees will be able to sample beers brewed within the city limits of the Rose City.
The premise behind the Portland Craft Beer Festival is to give patrons the opportunity to sample beers in one location from many of the breweries that call Portland home. For the most part with a few exceptions, only beers, ciders, meads and wine that are crafted within the city limits of Portland are featured at the PCBF. Expect close to 100 different beers from more than 50 breweries pouring at the 2018 PCBF.
PCBF also features a special area that highlights breweries from another local region. Last year the festival featured breweries from the Columbia River Gorge. For 2018 the PCBF will pour beers from seven Central Oregon breweries that includes Boneyard, Cascade Lakes, Crux, GoodLife, Sunriver, Wild Ride, and Worthy Brewing.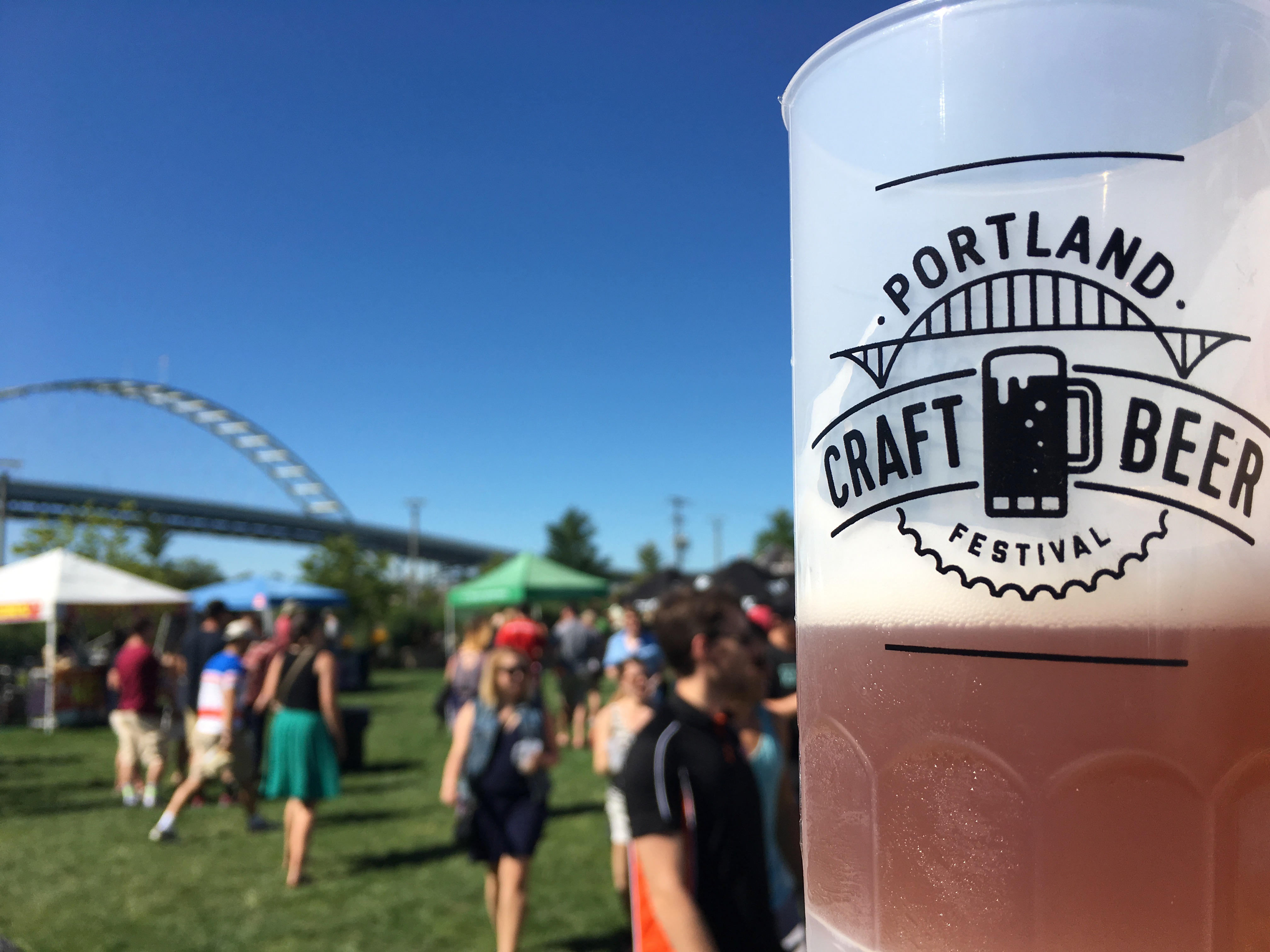 Entry into PCBF is $30 for a mug with 10 drink tickets. Mug and wristband allows entry all weekend. With some exceptions for special beers or wine, 1 ticket will yield one 4 oz pour and 4 tickets will buy a full pour. Additional drink tickets will be available for purchase at $1.00 apiece. Please note that if admission is purchased in advance, buyers will save $5, plus receive an extra 5 drink tickets for 15 total drink tickets. These $25 tickets are now available for purchase through www.PortlandCraftBeerFestival.com.
Also of note, the PCBF will be a cash only venue. There will be two ATMs on site, one inside the festival and the other outside the gate.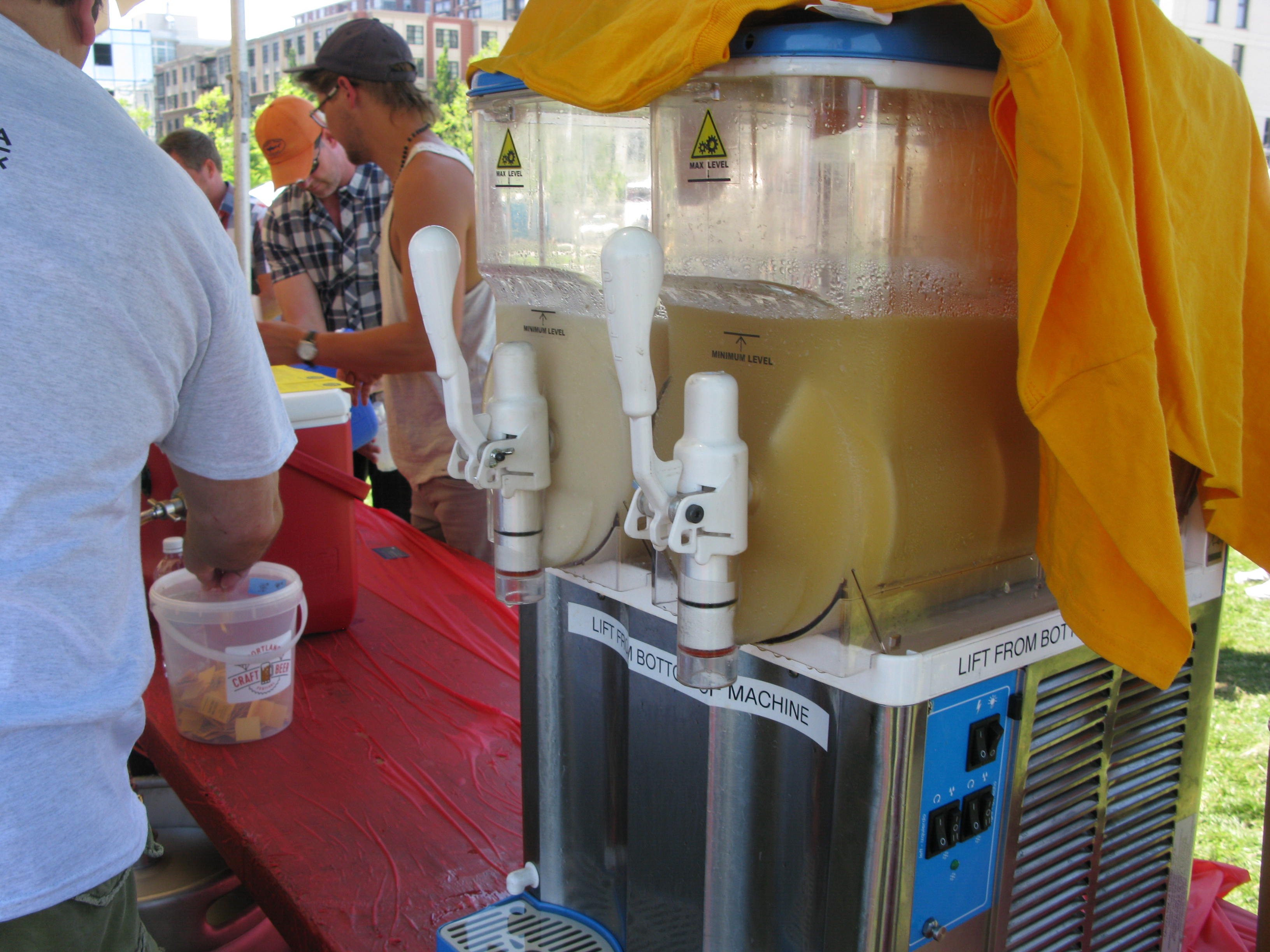 PCBF will again donate 10% of its proceeds to CaskAide, Inc. and its 2018 partner charities include Friends of Trees, Oregon Brewcrew, and Schoolhouse Supplies. The partnership of CaskAide, Inc., and the Portland Craft Beer Festival has donated $17,000 for local non-profits through its first three years.
Here's a list of all beers, ciders, meads and wine pouring at the 2018 Portland Craft Beer Festival.
10 Barrel Brewing
Apricot Crush
Little Squeezy IPA
Alameda Brewing Co.
Alternator Session IPA
P-Town Pilsner
Back Pedal Brewing
Rose Blood Saison
Baerlic Brewing
Baerlic Nice & Easy
Dad Beer
Binarybrewing.Co
8 Bitte Helles
RE:bar
Boneyard Beer
Hop-A-Wheelie IPA
Breakside Brewery
Pilsner
IPA
Brewery 26
Oregon Sun IPA
BridgePort Brewing
BridgePort Stumptown CandyPeel IPA
Hazy IPA
Rosè IPA
Burnside Brewing
Burnside Lime Kolsch
Smooth Premium Ale
Cascade Lakes Brewing Co.
Pineapple Kush
Cider Riot!
Everyday Berry
Everyday Passionfruit
Coalition Brewing
Coalition Space Fruit
Crime of Passion
Columbia River Brewing
Hydrant Red IPA
Raspberry Cream Ale
Coopers Hall
Cascade White Blend 2016
Pinot Noir 16
Rose of Pinot Noir
Crux Fermentation Project
Lawn Party Golden Ale
Culmination Brewing
Momentary Lapse Of Reason
Sour Flower
Deschutes Brewery
Black Raspberry Sour
Fruit Fight
Ecliptic Brewing
Ecliptic Capella Porter
Ecliptic Ultra Violet Blackberry Sour
Ex Novo Brewing
Cactus Wins the Lottery
Eliot IPA
Fringe Meadery
Fringe Smoking Coyote
Orange Cardamom
Funhouse Brews
Into the Void
Triple Berry Snowcone
Gateway Brewing
Mahogany Lager
Wood Hill Stout
Gigantic Brewing Co.
Endless IPA
Satellite of Love
GoodLife Brewing
Evil Sister
Great Notion Brewing
Blueberry Muffin
Ripe IPA
Grixsen Brewing
Grixsen IPA
Sorachi Pils
Ground Breaker Brewing
Dampfbier
Olallie
Hi-Wheel Wine & Mead
Hi-Wheel Habanero Lime
Passionfruit
Hopworks Urban Brewery
Ferocious Citrus IPA
Wave Train Amber
Kells Brew Pub
Irish Red Ale
Sir Haze a Lot
Labrewatory
Danodan Hemp Flower Pale Ale
Simcoe SMASH
Laurelwood Public House & Brewery
Kids These Daze
Thin Red Lime
Leikam Brewing
Crossroads Session IPA
Hey Porter
Level Beer
Let's Play!
Ready Player One Saison
Lompoc Brewing
Pamplemousse Citrus IPA
Portland Parkways Pilsner
McMenamins Pubs and Breweries
Citrus Zest Kolsch
Migration Brewing
Patio Pale
Straight Outta Portland IPA
Modern Times Beer
Critical Band
Modern Times Ice
Montavilla Brew Works
East Glisan Mosaic IPA
Farmhouse
Mt. Tabor Brewing
Borderline Saison
Hazy Mindset
Natian Brewery
Cease and Desist
Full Pour Imperial Indian Pale Lager
New West Cider
Cherry It's On Fire
Georgia
Old Town Brewing
Glow Torch Hazy IPA
Old Town Pilsner
Pints Brewing
Awesome Sauce IPA
Strawberry Are My Jam
Pono Brewing
Hazy is Not a Cult
Pono Pineapple Express Kölsch
Portland Brewing
Ink and Roses IPA
New Way IPA
Pyramid Breweries
Outburst Berry Tart IPA
Pyramid Hefeweizen
Reverend Nat's Hard Cider
Reverand Nat's Viva La Pineapple
Sacrilege Sour Cherry
Rock Bottom Portland
English Mild collaboration with 54-40
Sassy Pants
Rosenstadt Brewery
Altbier
Rosenstadt Kölsch
Sasquatch Brewing
Jason Schwarzbier
Jolene
Scout Brewing
Anaphylactic
Jam
Second Profession Brewing
New Normal Hazy IPA
Rye IPA
StormBreaker Brewing
Active Aggression IPA – A collaboration with Grains of Wrath Brewery
When I Froot, I Froot For The…
Sunriver Brewing
Sunriver Electric Avenue
Swift Cider
Hard Apple Cider
Pineapple Dry Hop Cider
The Oregon Mead & Cider Co.
Free Press Pink Guava Cider
Pinot Ginger Mead
Von Ebert Brewing
Farmhouse Ale – A collaboration with Ordnance Brewing
For No Other Reason IPA
Wayfinder Beer
Wayfinder Czech Pils
Wayfinder Flower In The Kettle
West Coast Grocery Co.
West Coast Grocery IPA
West Coast Grocery Pilsner
Widmer Brothers Brewing
Czech and Balances
Dreifecta Lager
Hefe Berry Lime slushie
Thing #6 Hazy IPA
Widmer Brothers Broken Halo IPA
Wild Ride Brewing
Wild Ride Quencher
Worthy Brewing
Sport Pils
Zoiglhaus Brewing
Zoigl Pils
Zoiglhaus Gose
Portland Craft Beer Festival 2017: 30 second Teaser from Geena Pietromonaco on Vimeo.
Portland Craft Beer Festival will also have four food vendors at the festival. These food vendors include Boke Bowl, PDX Sliders, Urban German, and Pig Sauce Co. all serving during the festival hours.
There will also be numerous games such as corn hole, pinball, and ping pong, along with booths for local businesses. A children's market will be set up to start our Family Day on Sunday. A children's market will be set up to start our Family Day on Sunday.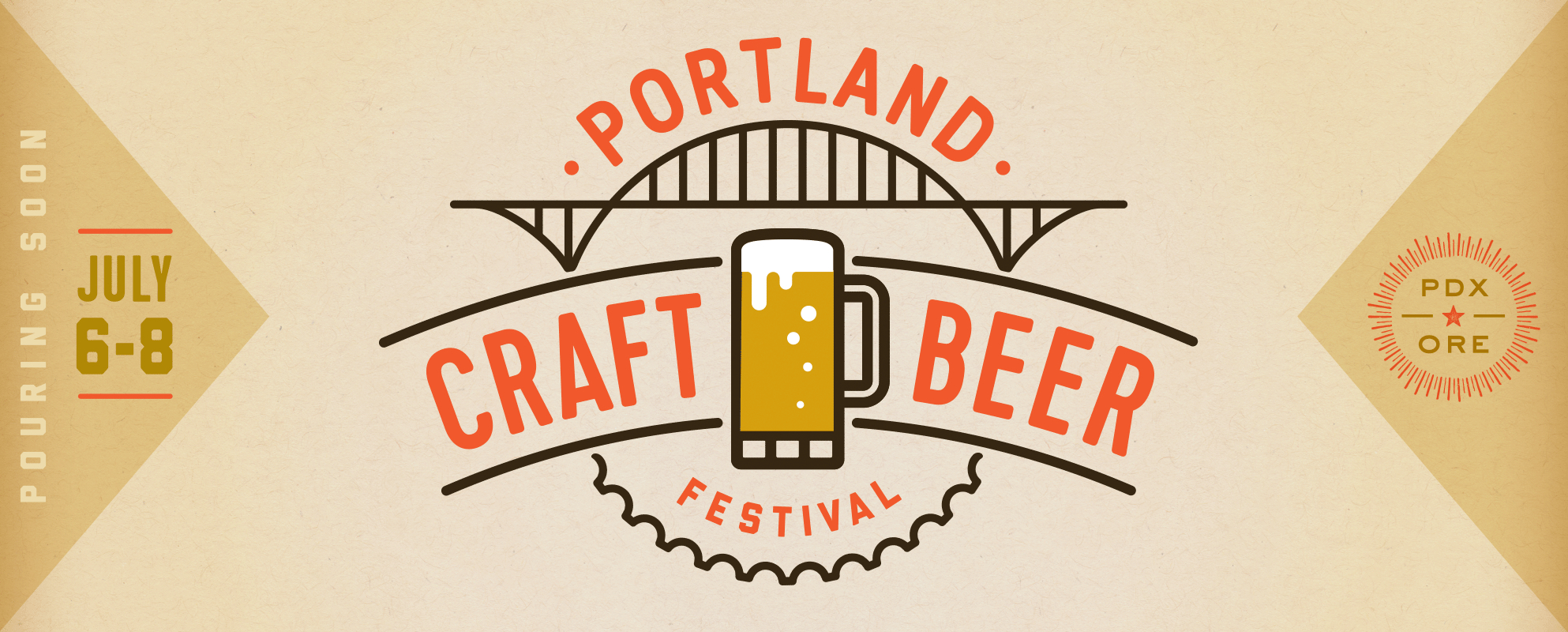 4th Annual Portland Craft Beer Festival Hours:
Friday, July 6th 12pm -10pm (21+)
Saturday, July 7th 12pm – 10pm (21+)
Sunday – Family Day, July 8th 12pm – 7pm (all ages)
Portland Craft Beer Festival
The Fields Park
1099 NW Overton St.
Portland, OR 97209