Rogue Ales & Spirits to Host a Virtual Halloween Happy Hour
|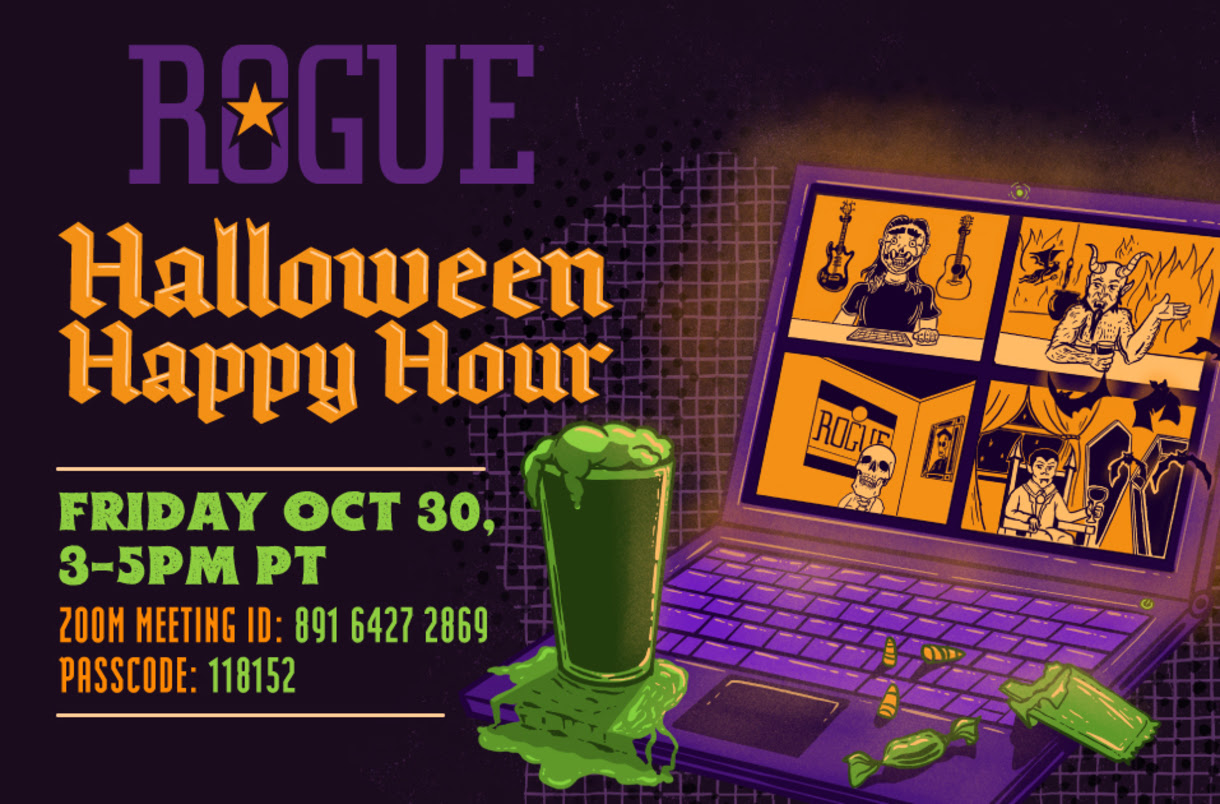 Even through the pandemic, Rogue Ales & Spirits will bring some Halloween spirit to the Rogue Nation. On Friday, October 30th, Rogue will host its first ever Rogue Virtual Halloween Happy Hour from 3:00-5:00pm PT via Zoom.
Rogue has some fun activities planned such as Rogue Trivia, Live painting with Mike Bennett, and a raffle. Plus, there will be special guests, including Rogue Band and Rogue President, Dharma Tamm.
Even though this is a virtual Halloween Happy Hour, Rogue will host a Halloween Costume Contest with some prizes. There will be three prizes, one for Best Pet Costume, Best Rogue-Themed Costume, and Best Overall Costume.
To participate in the costume contest, you must email amandaz@rogue.com by Wednesday, October 28th at Noon to enter. Then, wear your costume during the virtual event!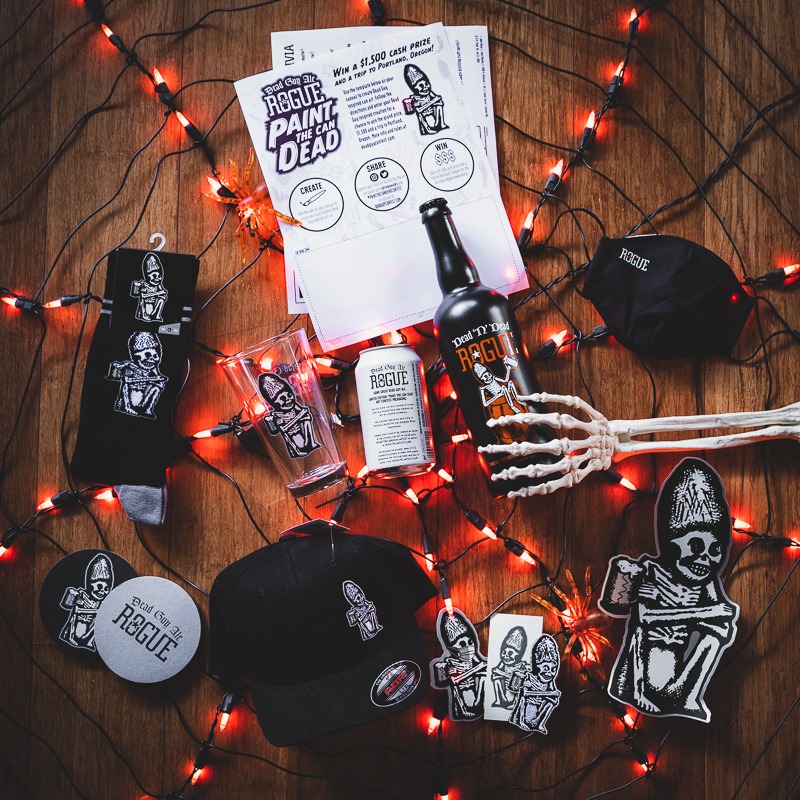 And to get you in the fun, party spirit, Rogue is selling two different special Halloween Party Kits at buy.rogue.com. One kit is chopped full of Rogue Dead Guy items and the other kit also includes a bottle of Dead n' Dead 2020 and can of Paint the can Dead Dead Guy Ale.
Rogue Ales & Spirits Virtual Halloween Happy Hour
Where: zoom.us/join
Meeting ID: 891 6427 2869
Passcode: 118152