The Legendary Boonville Beer Fest Turns 21 Years Old In 2017
|
This year the Legendary Boonville Beer Festival comes of age as it celebrates 21 consecutive years of serving up a great afternoon of beer, music and Boontling. The 21st Annual Legendary Boonville Beer Festival returns on Saturday, April 29, 2017, in the sleepy town of Boonville in Northern California.
Held each year at the Mendocino County Fairgrounds and hosted by Anderson Valley Brewing Company, the Legendary Boonville Beer Fest definitely lives up to its name. With over 85 breweries signed up to pour its beers at the afternoon festival that runs from 1:00 to 6:00pm, this year's fest is sure to live up to the hype. With unlimited tastings and a campground next door, this is a beer trip that is well worth the travel time it takes to get to Boonville.
And something special for the 21st year of the festival is a dual collaboration beer from Anderson Valley Brewing and 21st Amendment Brewing. Each brewery will brew its own version of Kief, a hoppy Pale Ale.
Here is what 21st Amendment Brewing has to say about this dual collaboration.
This hoppy Pale Ale is being brewed with a super cool, super new hop product called LupuLN2, a concentrated lupulin powder of whole-leaf hop cones containing resins and aromatic oils – or as Fal Allen (Anderson Valley brewmaster) calls it, "kief."
The beer will be dry hopped with Mosaic, Citra and Loral Lupulin powder, and to further twist the tale, Kaffir lime leaves and freshly squeezed Calamansi lime juice will be added to the whirlpool. Kaffir leaves will impart a citrus aroma, while the Calamansi will provide a sour orange taste.
Each brewery will make this beer unique and their own with their respective house yeasts. We are using an American ale strain and Anderson Valley is using what Fal calls "not a Fuller's English strain." Their beer will be more fruit forward and ours will showcase the malt and hop flavors. The final product will be on tap at 21A, Anderson Valley Brewing Co. and at the Boonville Beer Fest this April.
The Legendary Boonville Beer Festival is a non-profit event that raises money for the Wee Boont Foundation that assists in local charities. Entry is $45.00 and tickets can be purchased in advance by clicking here. Tickets are also available for purchase in the Anderson Valley Brewing tasting room from 11:00am – 6:00pm each day. Tickets will also be available at the Mendocino County Fairgrounds box office on the day of the festival for $60.00.
To attend the Legendary Boonville Beer Festival you must be 21 or older to attend and you must have a photo I.D. to be admitted. No infants, toddlers, dogs or glass containers are allowed. Gates open at 12:45pm and taps begin pouring at 1:00pm and end at 5:00pm as the festival grounds close at 6:00pm.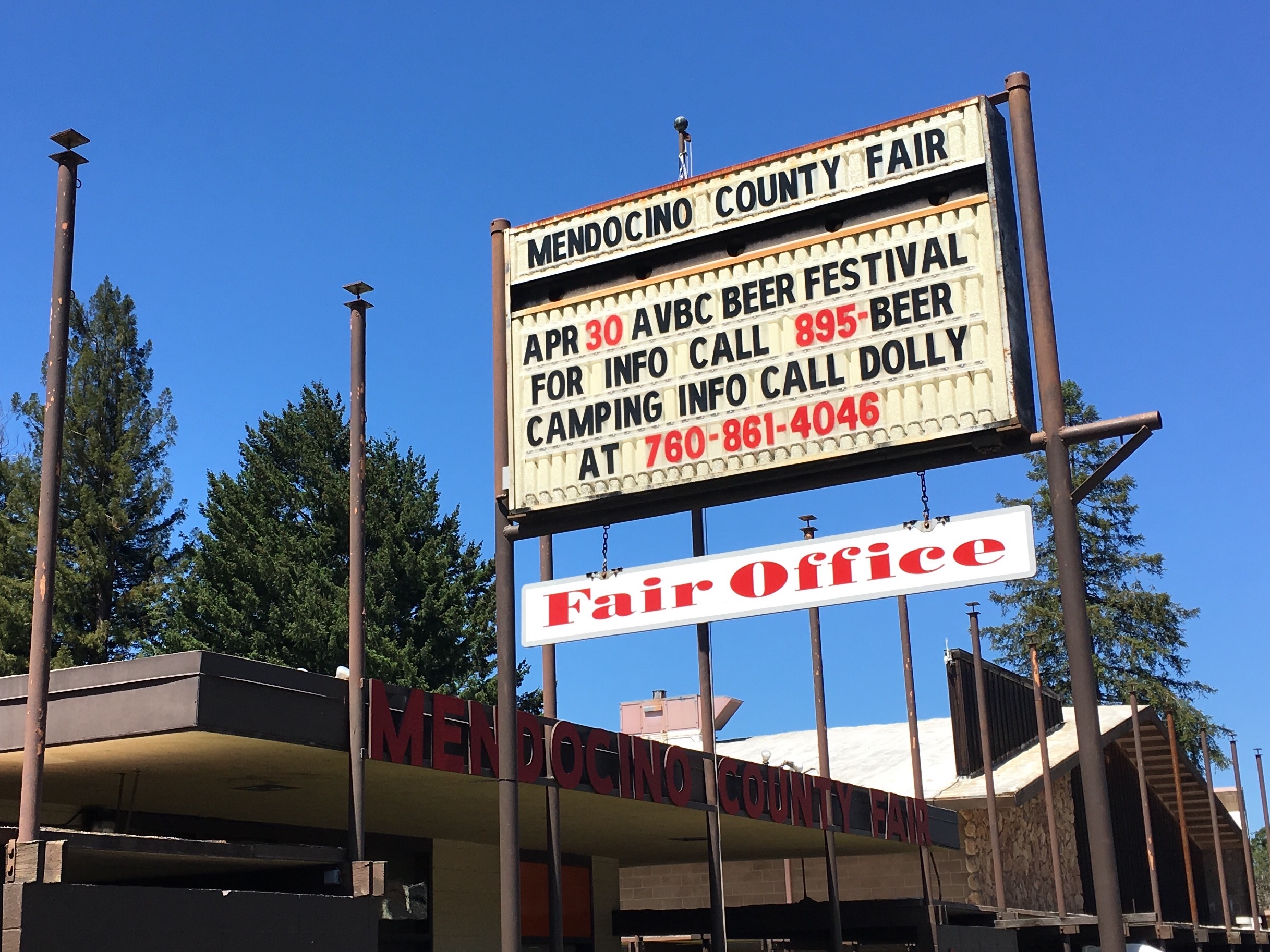 2017 Attending Breweries:
10 Barrel Brewing Co.
21st Amendment
2 Towns Ciderhouse
3 Disciples Brewing
Allagash Brewing Company
Almanac Beer Co
Altamont Beer Works
Anchor Brewing Company
Anderson Valley Brewing Company
Arrow Lodge Brewery
Atlas Cider Co
Barebottle Brewing Co.
Barrel Brothers Brewing Company
BarrelHouse Brewing Co
Bear Republic Brewing Company
Berryessa Brewing Company
Bitter Brothers Brewing Company
Black Diamond Brewing Company
Black Hammer Brewing
Blue Frog Brewing Co
Boneyard Beer
Brouwerij West
Central Coast Brewing
Cloverdale Ale Company
Cooperage Brewing Company
Coronado Brewing Company
Crispin Cider Company
Danville Brewing
Deschutes Brewery
East Brother Beer Company
Eel River Brewing Co.
Einstok Beer Co.
Epidemic Ales
FiftyFifty Brewing Company
Firestone Walker Brewing Co.
Fogbelt Brewing Co.
Founders Brewing Company
Ghost Town Brewing
Gunwhale Ales
Heretic Brewing
Humboldt Cider Company
Knee Deep Brewing Company
Lagunitas Brewing Co.
Left Coast Brewing Co.
Little Miss Brewing
Lucky Devil Brewing Company
Mad River Brewing Company
Magnolia Brewing Company
Mare Island Brewing Company
Marin Brewing Company
Mike Hess Brewing Company
Moonlight Brewing Company
Morgan Territory Brewing
New Helvetia Brewing Co
Ninkasi Brewing Co.
North Coast Brewing Co.
Oakshire Brewing
O'Meara Bros. Brewing Company
Out of Bounds Brewing Co.
Pacific Coast Brewing Company
Phantom Carriage
Pizza Port Brewing Co.
Plow Brewing Company
Redwood Curtain Brewing Company
Russian River Brewing Company
Santa Cruz Mountain Brewery
Seismic Brewing Company
Shadow Puppet Brewing Company
Shanty Shack Brewing
Sierra Nevada Brewing Co.
Six Rivers Brewery
Smog City Brewery Co.
Societe Brewing Company
Sonoma Cider
South City Ciderworks
Stone Brewing
Stumptown Brewery
Sudwerk Brewing Co.
Tahoe Mountain Brewing Company
Tap It Brewing Co
Third Street Aleworks
Triple Voodoo Brewery
Trumer Brewery
Uncommon Brewers
Woodfour Brewing Co.
Woods Beer Co.
Since the Legendary Boonville Beer Fest is located in a very remote area securing some lodging or camping sites is a must. Boonville is quite remote and after an afternoon of sampling an almost endless supply of the various beers a nearby stay is ideal. Here are a few of the Boonville area camping and lodging options. Book early, as these will not last very long.
Mendocino Fairgrounds Camping
Located adjacent to the beer festival at 14400 Hwy 128, camping is available on a first come, first serve basis. RV hook-ups available. Remember, there are no dogs allowed at the Fairgrounds. For Rates and Reservations, call Dolly at (760) 861-4046.
Hendy Woods State Park
Multiple campsites and cottages available.  Shuttle service to-and-from the festival available for a fee. Click here for reservations. The park is located at 18599 Philo-Greenwood Rd. Philo, CA 95466, (707) 895-3141.
Indian Creek County Park
Indian Creek Park offers running water, picnic tables, clean restrooms, campfire pits, BBQ grills and a resident caretaker. Campground rates are $25.00 per night, per vehicle. For reservations, call Mendocino County Parks Office at (707) 463-4441.
Wild Iris Retreat Cottages
We have 300 acres of gardens, vineyards, and hiking trails, an outdoor saltwater pool, an outdoor spa, and lots of peace and quiet. Just one mile up the road from 128. We have two cottages, and each room comes with complimentary organic granola, milk, coffee, and a bottle of our own Wentzel vineyards wine. For reservations, call 707-339-8250.
After a weekend in Boonville you may end up learning the local language known as Boontling. As you too will be saying, "The bahlest steiner hornin' chiggrul gormin' tidrick in the heelch of the Boont Region!"
Here are some photos from the 2016 Legendary Boonville Beer Festival…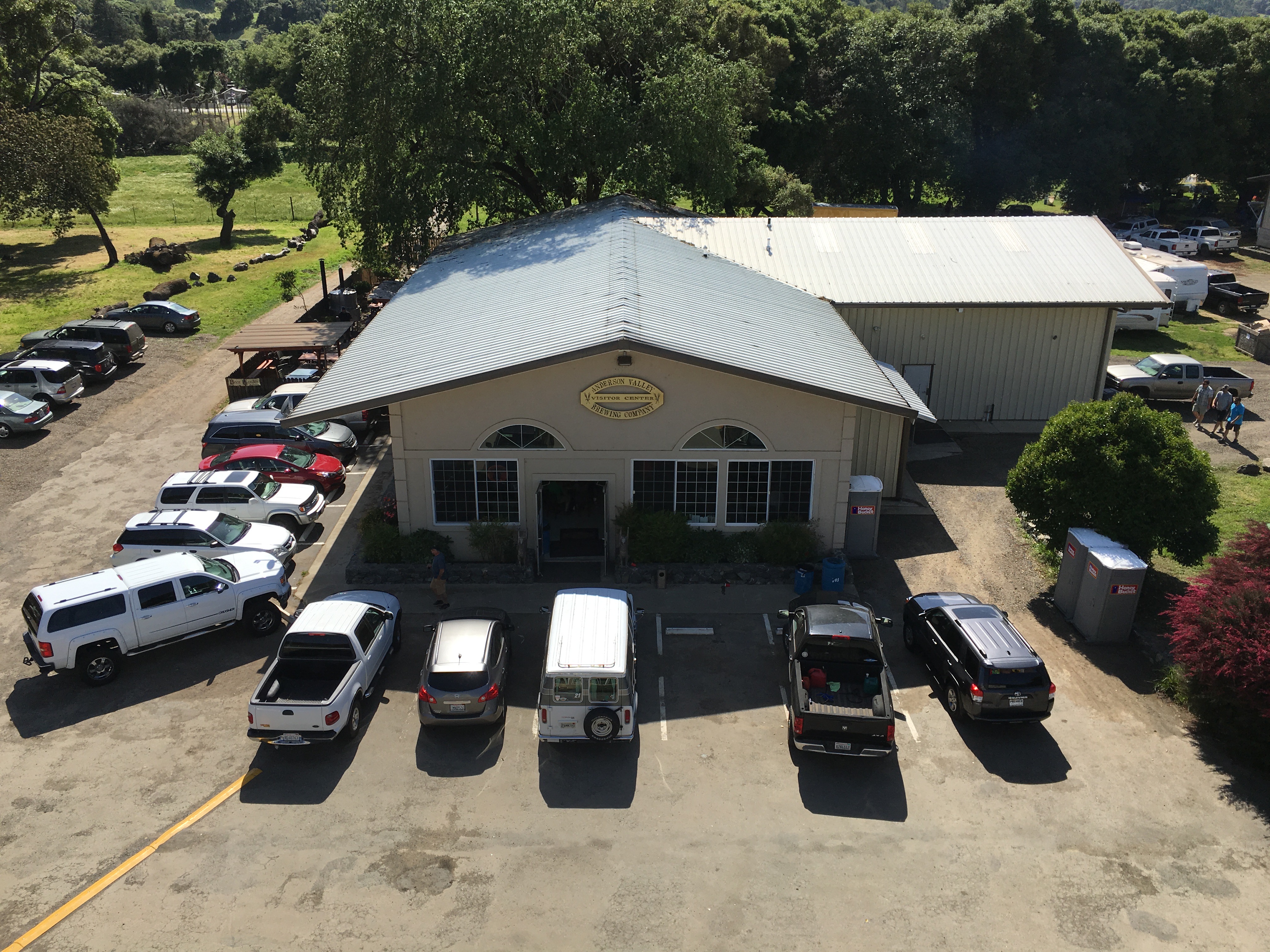 Mendocino County Fairgrounds
14400 Highway 128
Boonville CA 95415