Von Ebert Brewing Releases Fresh Hop Kveik
|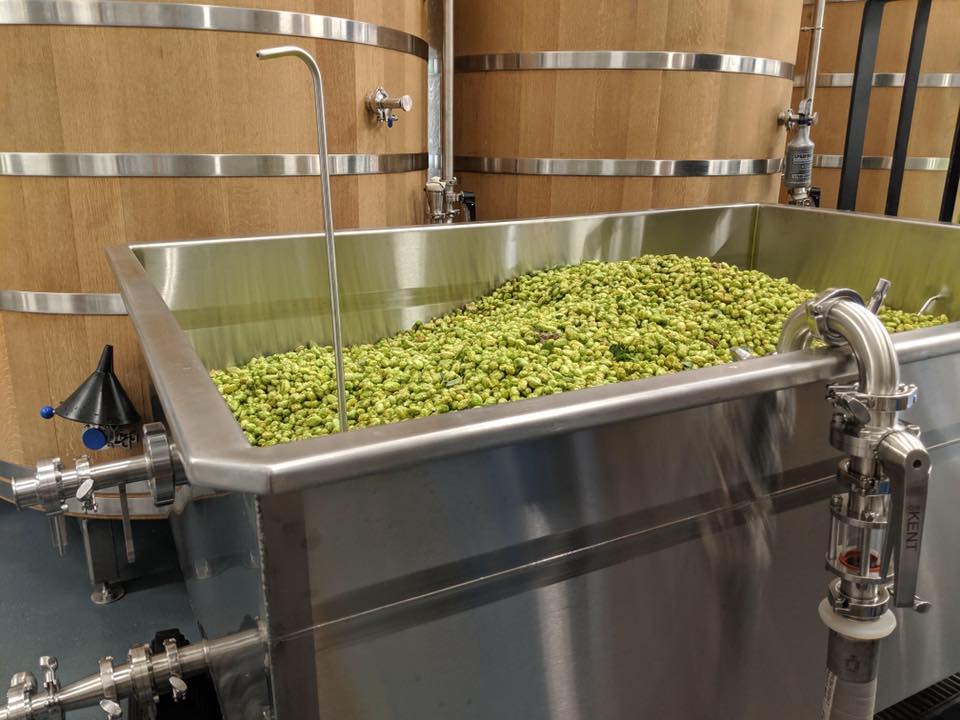 The first fresh hop beer from Von Ebert Brewing – Glendoveer will make its debut today, October 2nd beginning at 11:30am. Fresh Hop Kveik was brewed with fresh Oregon-grown Amarillo hops.
In brewing Fresh Hop Kveik, the brewers from Von Ebert traveled south to Coleman Farms in Independence, Oregon to pick up freshly harvested Amarillo hops. Once back at the brewery, these wet hops were placed into Von Ebert's coolship to be used as a hopback. This technique allows the wort to run through the container filled with whole leaf hops that can add bold aroma and flavor to the wort.
In addition to the freshly harvested Amarillo hops, the brewers also used kilned Magnume and Amarillo hops to brew Fresh Hop Kveik. The malt bill consists of Pale Ale and Carahell malts, in addition to oats.
Then when it came to the yeast strain to use, the brewers chose the Kveik strain that originated in the Nordic countries centuries ago and has been passed down through families for generations. Von Ebert purchased its strain from a yeast lab. A very warm 95 degree Fahrenheit fermentation allows it to impact the beer in a very aggressive and fruit forward way. Fresh Hop Kveik finishes at 5.2% ABV and 30 IBUs, producing flavors of orange peel and orange candy.
Von Ebert Brewing – Glendoveer
14021 NE Glisan Street
Portland, OR 97230