Weekend in Beer – Beginning August 11, 2023
|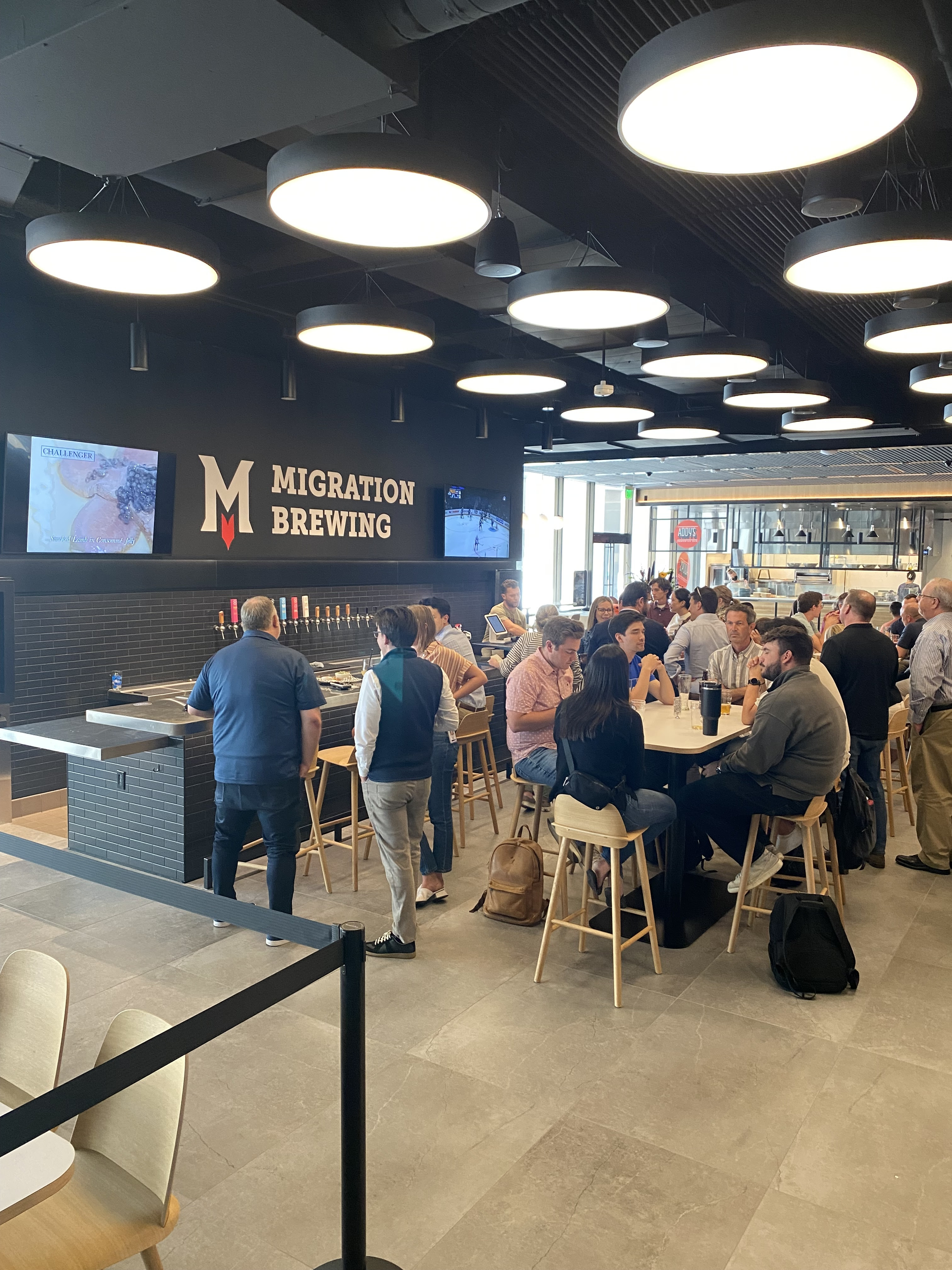 It's been a bit of an interesting week in the beer industry. Tilray Brands, which until three years ago was not in the beer industry, purchased eight additional breweries, all from Anheuser-Bush InBev, to add to its existing roster of breweries. Its purchase included three Pacific Northwest breweries – Widmer Brothers Brewing, 10 Barrel Brewing and Redhook Brewery. It'll be interesting to see how this all pans out.
Then to help in the bringing back downtown Portland, Migration Brewing has opened a pop-up in the Wells Fargo Center. Located at 1300 SW 5th Avenue on the newly finished first floor, Migration is serving 10 taps of fresh craft beer alongside choice wines and canned cocktails.  With indoor seating for up to 40 people and an expansive outdoor patio, this is a great stop for anyone in the downtown area. This pop-up will be open Tuesday-Thursday from 3pm-8pm through the month of August.
And if you're looking at getting out of the house this weekend, here's a great list of events to keep you busy!
Washougal Songcraft Festival
Friday, August 11 – Saturday, August 12
Debuting this weekend is the Washougal Songcraft Festival that will take place at 54 40 Brewing and Reflection Plaza in Washougal, Washington. This new festival is devoted to celebrating the art of songwriting and to the arts and culture of the town that it is located in.
The festival kicks off this evening at 54 40 Brewing and continues on Saturday at the brewery and a special afternoon session at Reflection Plaza.
Friday Aug. 11 – 54-40 Brewing, 6-9 pm
Ali Boyce
Raven Fables
The Moonshine
Gina Denoble
Your Strange Companions
Saturday Aug. 12 – Reflection Plaza, 11 am – 3 pm
Jim Warford
A. Corbell
Kendall Lujan
Evan Hathaway & Lukas Johnson
James Cook
Saturday Aug. 12 – 54-40 Brewing, 5-10 pm
Ben Johnson
Blair Borax
Sunny Pache
Marcus Angeloni
Brenna Larsen
Tevis Hodge, Jr.
Admission is free, but a $5-$10 donation is appreciated.
54 40 Brewing – 3801 S Truman Rd – Washougal, WA
Music Millennium's 30th Annual Customer Appreciation Day
Saturday, August 12 – 11:00am-6:00pm
Music Millennium, Portland's favorite record store, is hosting its 30th Annual Customer Appreciation Bar-B-Q. The daylong celebration will feature seven bands, free food and beverages and everyone's favorite The Wacky Wheel of Wonder. Just wait in line to spin The Whacky Wheel Of Wonder to win some sweet prizes. Plus, both Ecliptic Brewing and Rogue Ales will be on site with some great beers!
Musical Lineup:
11am – Nathan Earle
Noon – Milky Chance
1pm – M O J O H O L L E R
2pm – Mary Flower  & The BBQ Boys
3pm – JT Wise Band
4pm – Gravel
5pm – Ty Curtis
Special thanks to event's sponsors: Stumptown, Oatly, Sizzle Pie, Ecliptic Brewing, Rose City Pepperheads, Guayakí, Yerba Mate, Secret Aardvark Trading Company, Rogue Ales, Crema Coffee Co,. Dave's Killer Bread, and Staccato Gelato.
Music Millennium – 3158 E Burnside – Portland, OR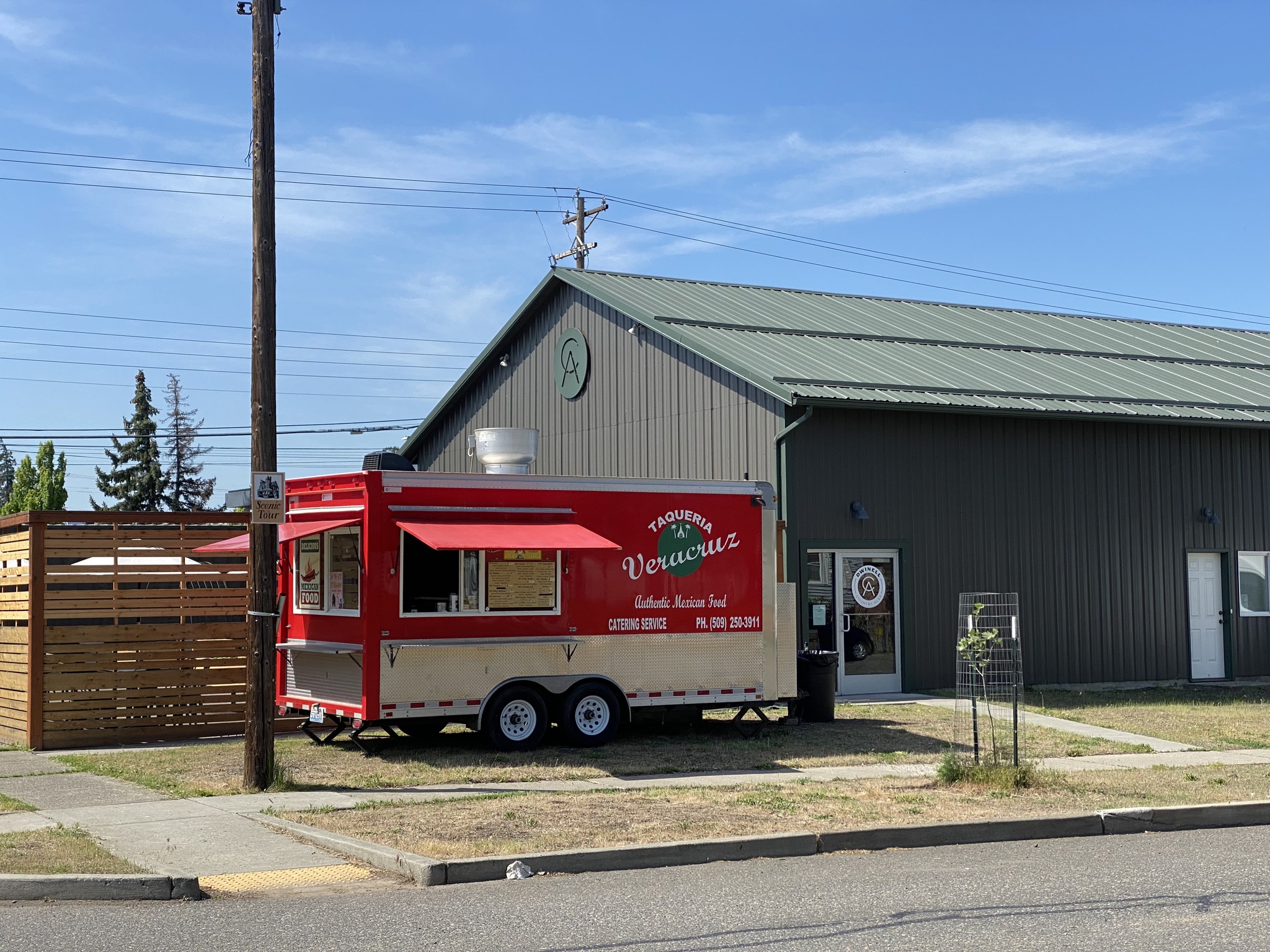 Dwinell Country Ales 6th Anniversary
Saturday, August 12 – Noon-8:00pm
Earlier this summer Dwinell Country Ales re-opened its tasting room in Goldendale, Washington. On Saturday, the brewer celebrates its 6th Anniversary and is excited to show its space off to both new and returning customers.
In addition to the Dwinell beers, ciders and wine being served, the brewery will also be hosting local favorite, Taqueria Veracruz. They will be serving up authentic Mexican food for purchase.
Dwinell Country Ales – 206 W Broadway St – Goldendale, WA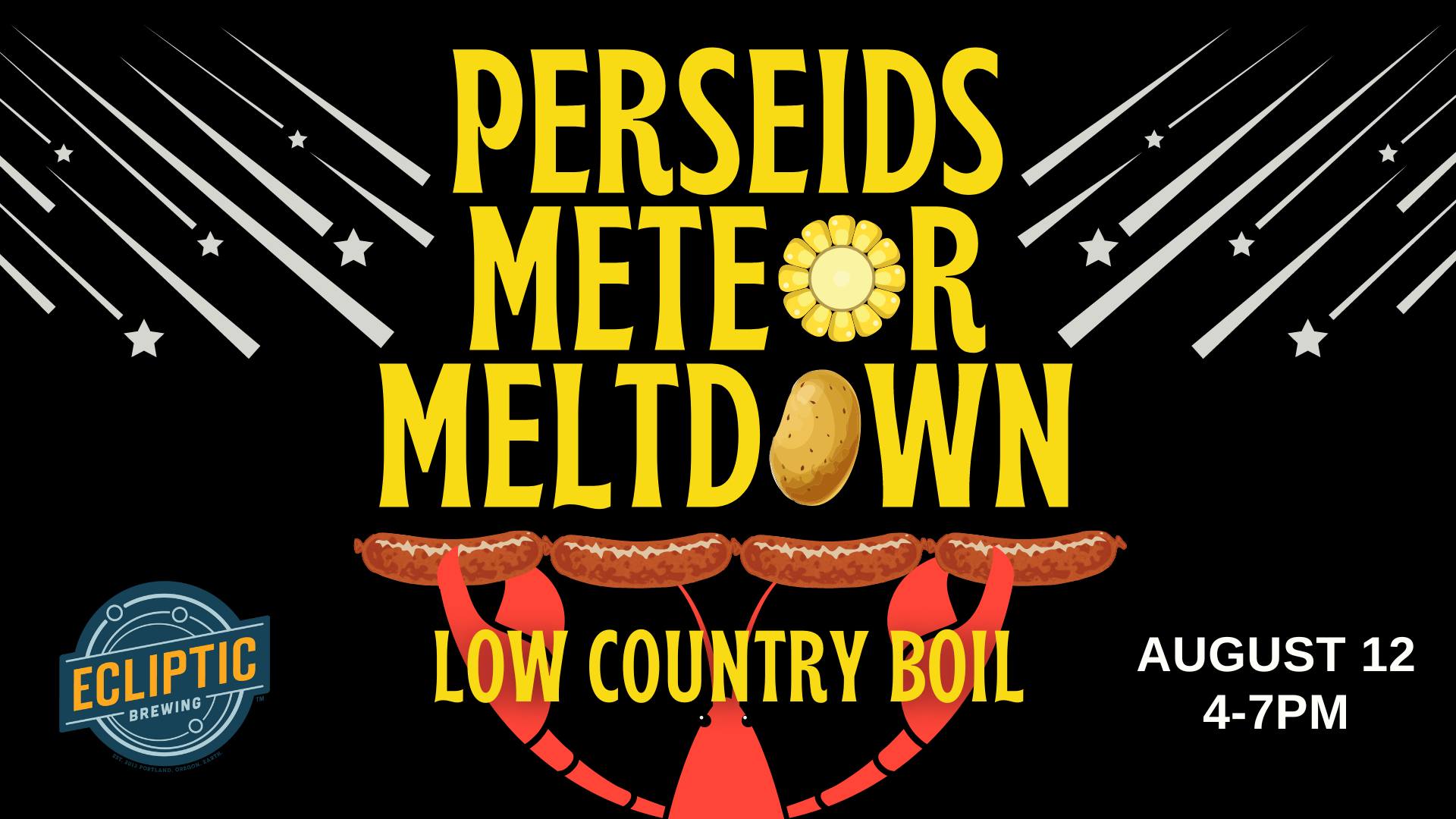 Perseids Meteor Meltdown Low Country Boil
Saturday, August 12 – 4:00-7:00pm
Ecliptic Brewing is hosting a Low Country Boil to celebrate the prolific Perseid Meteor Shower, one of the best shooting star displays of the year! The Perseids are one of the most plentiful meteor showers, with almost one meteor per minute at peak viewing time, August 12th-13th!⁠
⁠
Kick off the evening with the delectable taste of freshly cooked crawfish before setting off on your celestial sightseeing adventures. Ecliptic's draft-only event beer, Perseids Pilsner, pairs perfectly with our Low Country Boil that costs $25. The boil plate includes 1lb of fresh local crayfish, andouille sausage, corn on the cob, and boiled baby potatoes with choice of a "Signature" seasoning sauce. Pints of this featured beer will be just $5, all day! 
Ecliptic Brewing Mothership – 525 N Cook St – Portland, OR