Zane Lamprey Laughs & Drafts Live in Portland
|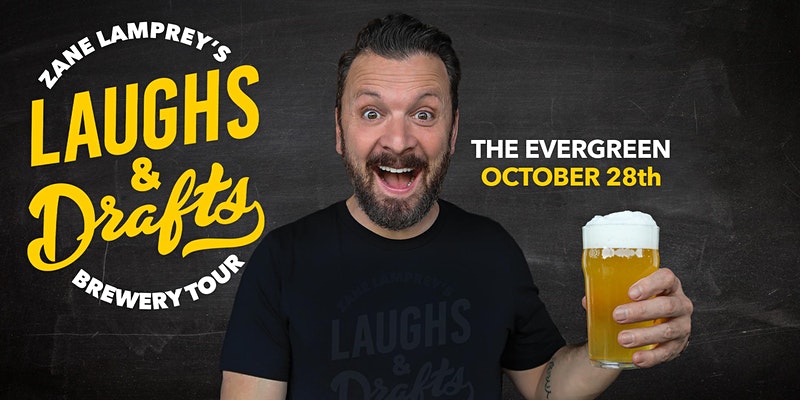 Over the course of the past 15 years, Zane Lamprey has been imbibing his way around the globe. He gained notoriety from avoiding sobriety while hosting a few television series, including the popular Three Sheets and Drinking Made Easy.
Throughout these shows, Zane drank, traveled the world, learned about local culture, drank, ate, and drank some more. Always by his side was his drinking buddy named Pleepleus, who just so happened to be a stuffed monkey. His shows were light hearted and packed full of drinking along with tidbits of strange knowledge about the area he was traveling in.
Beyond being a TV show host, Zane is also a stand-up comedian where he brings is humor and life's experiences together. He'll be bringing his new Laughs & Drafts Comedy Show to Portland, Oregon this week. This show, featuring all new material, will take place on Thursday, October 28th at The Evergreen, located above Loyal Legion, in Southeast Portland. Doors open at 7:00pm with the performance beginning at 7:45pm.
With his television hosting duties on hiatus during the pandemic, Zane decided to return to the stage with his stand-up comedy and outrageous storytelling. His new Laughs & Drafts show hit the road in early June. With planning completed before many people were fully vaccinated, he wasn't sure what to expect. The logistical challenges were there, but fortunately the virus has not affected the tour.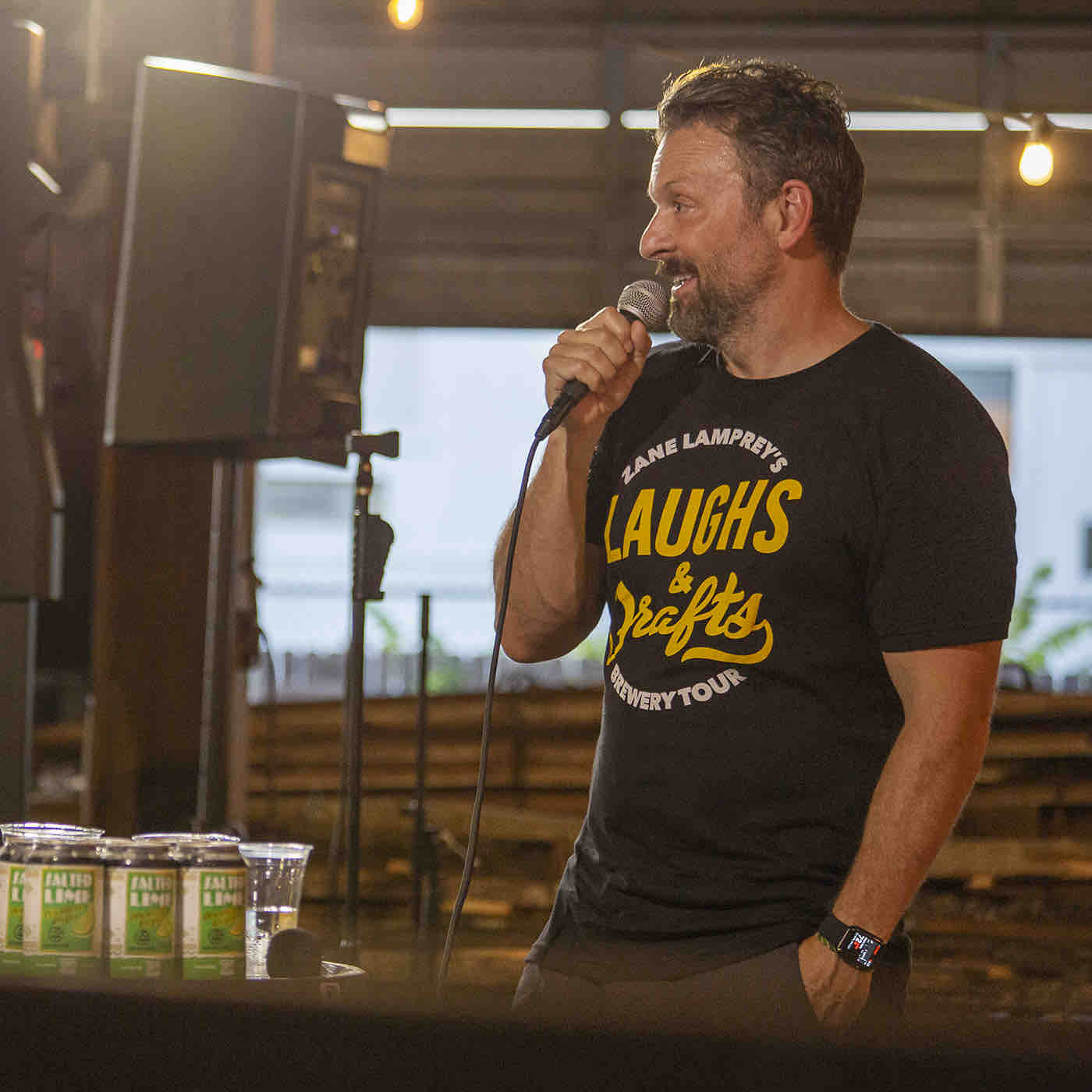 "It's kind of been a non-issue," stated Zane on a phone call with BREWPUBLIC. "We started the tour in June in Florida and Texas because they were the first ones open."
Since then, the tour has been selling out breweries across the country and he's now set to visit the Pacific Northwest this weekend. His stop in Portland will not be a brewery, but it'll be above an excellent beer hall with nearly 100 taps flowing. We're quite confident that there will be enough choices for both Zane and his audience on Thursday evening.
"This show has done so well," exclaimed Zane when asked what fans should expect. "I haven't shared any of this show on social media because I don't want to ruin it for anybody that comes. It's a very funny hour!"
His time in Portland will be a bit limited as he travels on to Tacoma and Seattle on Friday and Saturday for three sold out performances. When we asked what is he looking forward to while in Portland, Zane immediately replied, "Honesty great beer, not that there is any shortage of that!"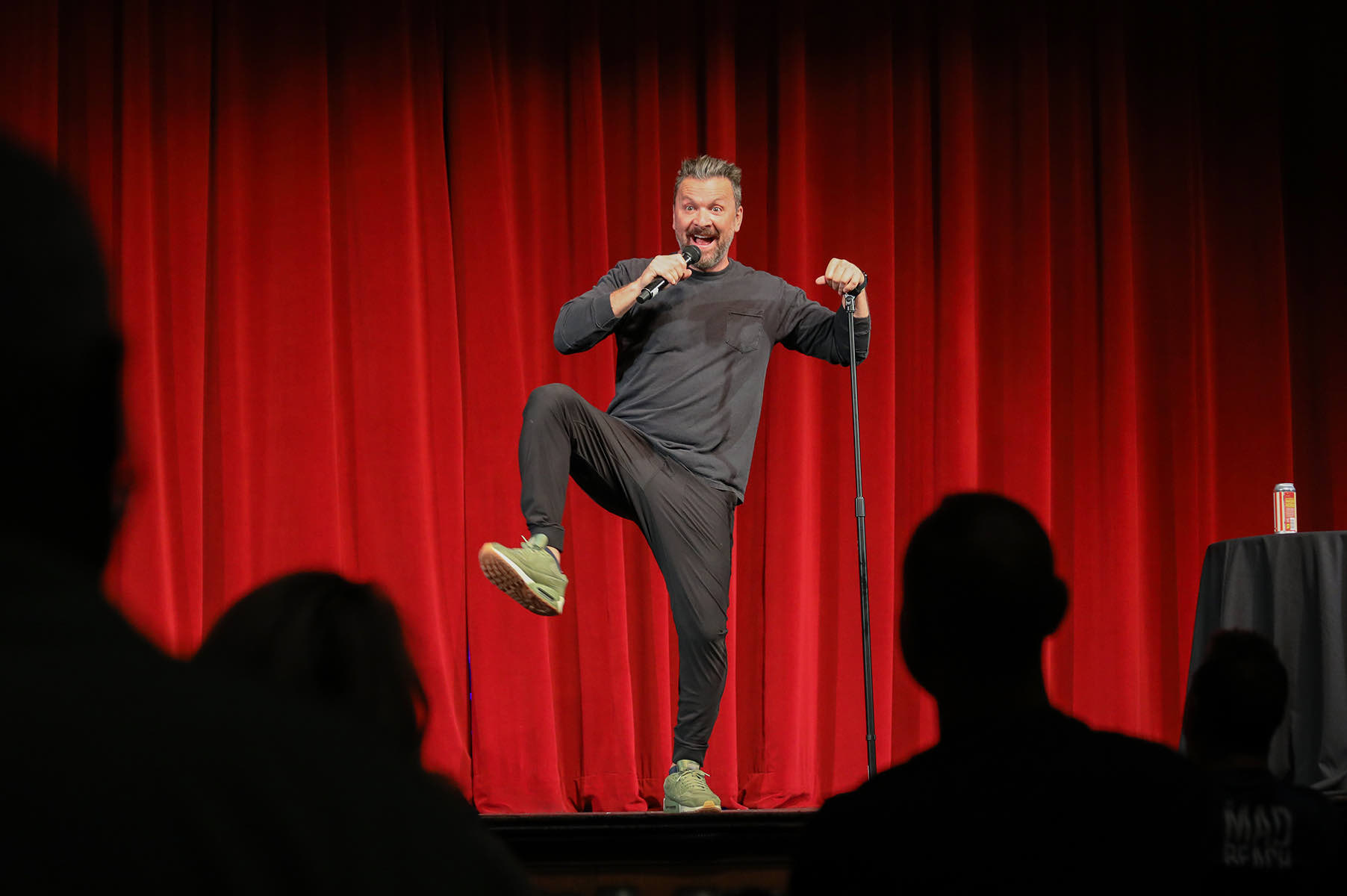 Tickets to Laughs & Drafts are still available at two price levels – General Admission at $25 and VIP Admission at $40 – and can be purchased by clicking here. This event is strictly 21+ and begins at 7:45pm.
VIP Admission allows for entry an hour earlier at 6:00pm. VIP's will also have access to a pre-show Q&A session with Zane along with having first access to seating. General Admission entry begins at 7:00pm. Seating for GA is available on a first come basis.
Follow Zane Lamprey on Instagram, Facebook, Twitter, and YouTube. He also has his own clothing line, Adv3nture, and can learn more about Zane by visiting his website at https://zanelamprey.com/.
The Evergreen
618 Southeast Alder Street 
Portland, OR 97214