54°40′ Brewing Co. Presents the 3rd Annual Outlaw Fest
|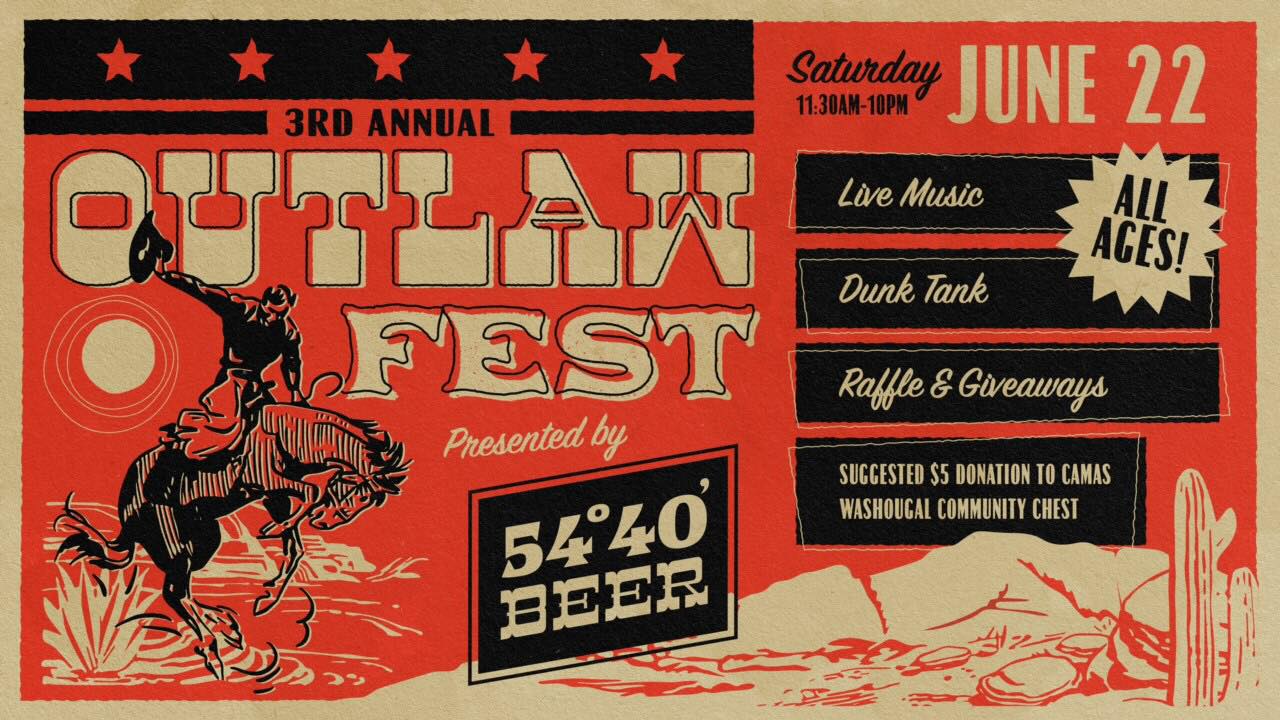 "We've got both kinds of music…Country and Western!" is the line made famous in the 1980 film The Blues Brothers when Jake and Elwood Blues learn about their performance at Bob's Country Bunker. On Saturday, June 22nd 54°40' Brewing will host its 3rd Annual Outlaw Fest, a day filled with country and western music raising money for the Camas-Washougal Community Chest. We cannot guarantee that Rawhide will be performed but we'll throw it out there for a request!
54°40′ Brewing is set to host a full day of family-friendly fun and outlaw country sounds. The festival will feature a special all-American food menu with hot dogs, burgers, corn, BBQ chicken, slaw, mac & cheese and beans. The fun kicks off at high Noon with Bolt and Badger in the Brewers Dunk Tank, hopefully not together.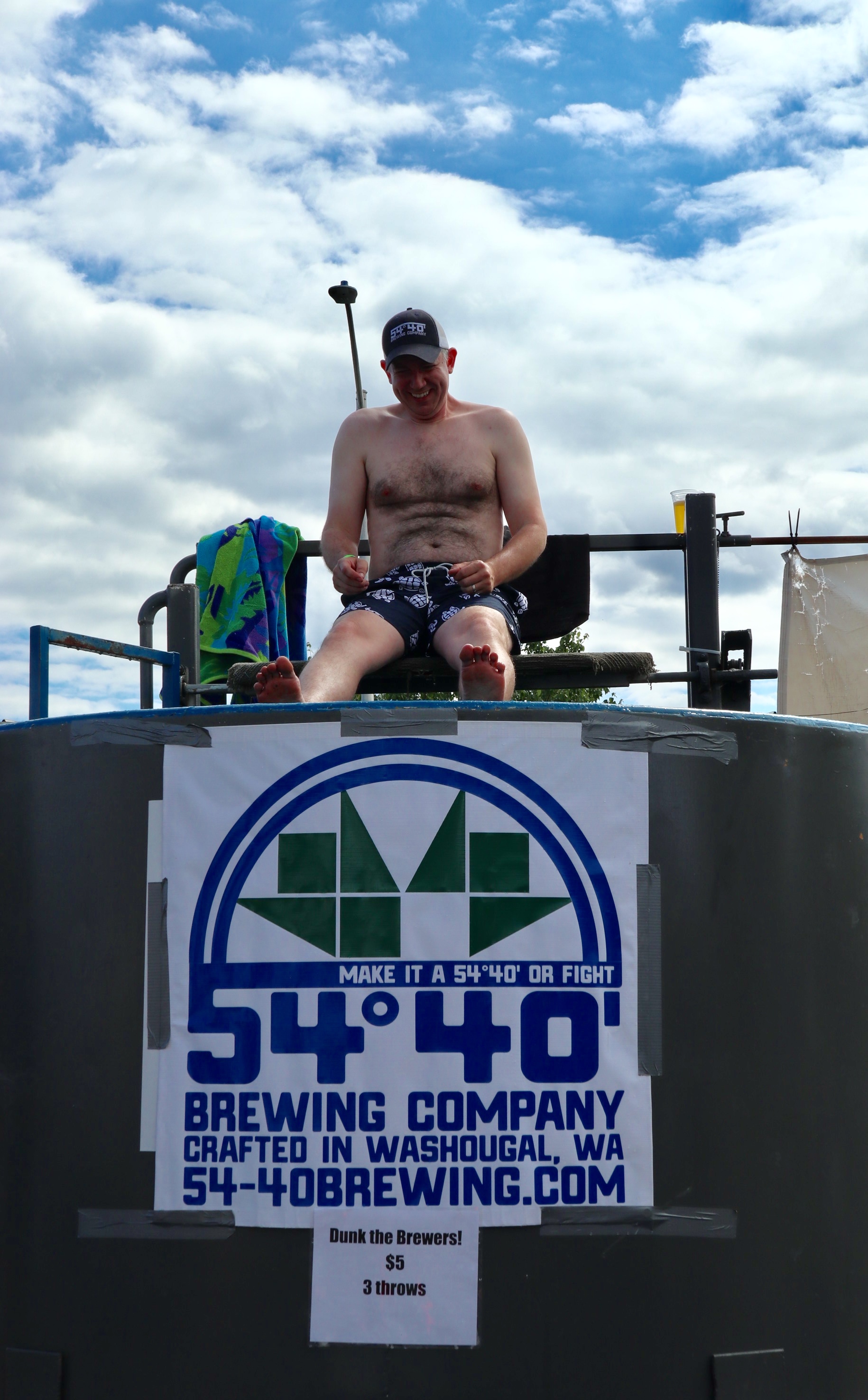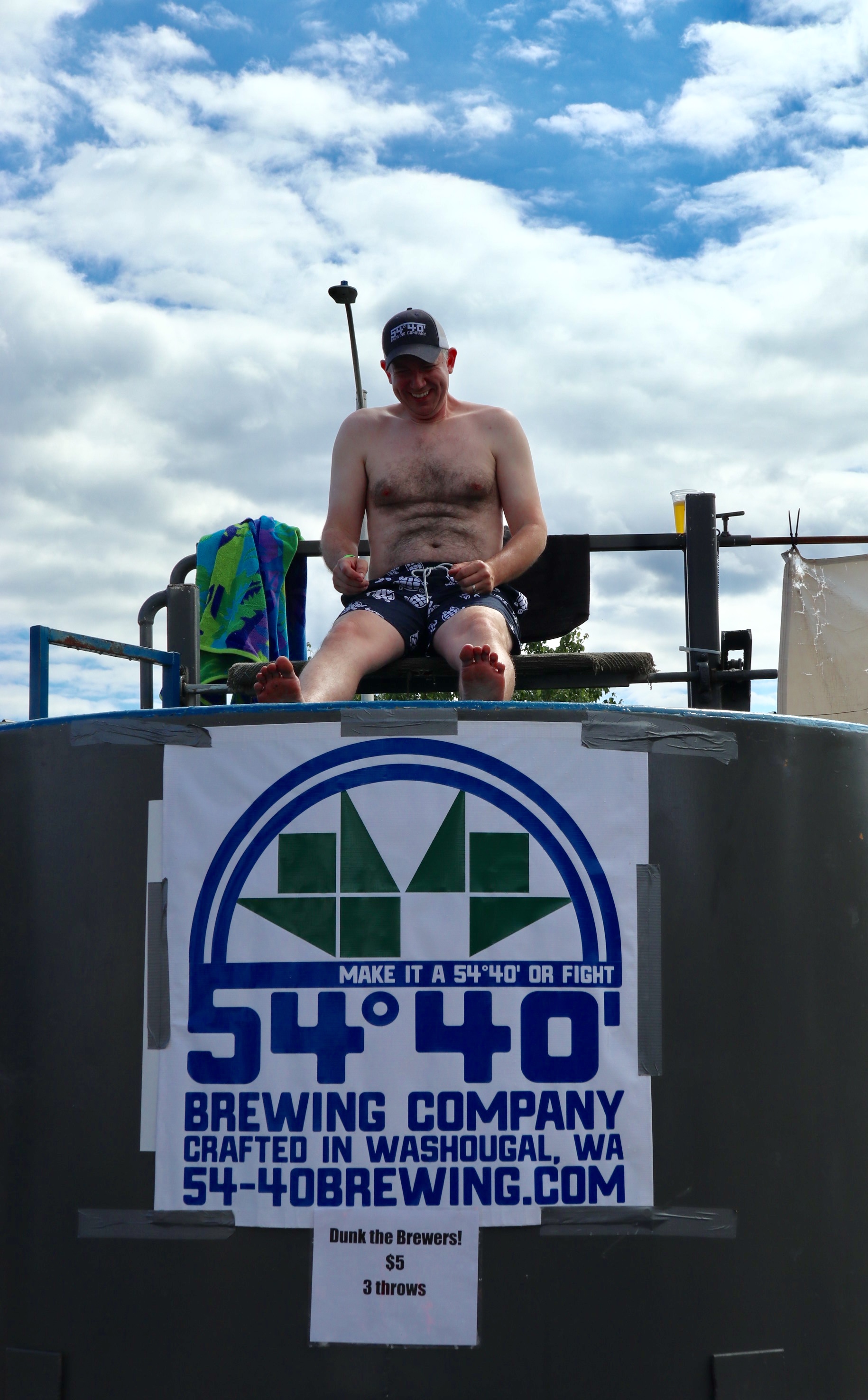 Headlining the festival will be Portland's own Golden Promise that's led by Sean Burke, Head Brewer at Von Ebert Brewing. Music will begin at 1:00pm and here's a peek at the schedule.
Live Music Schedule:
1:00pm: Shane Brown Band
2:30pm: Chad Bault
4:00pm: Yesterday's Song
5:30pm: The Oregon Trailers
7:00pm: Golden Promise
The Camas-Washougal Community Chest is the beneficiary of the festival. The Community Chest was established in 1946 when a group of concerned citizens formed to coordinate raising funds for local 501 c-3 nonprofit organizations involved with education, youth education, aiding those with special needs, natural resource conservation, health and welfare, crisis and emergency services, and other charitable and civic endeavors. Each year the Community Chest awards grants to local non-profit organizations delivering services, exclusively, to children and families in Camas and Washougal.
A $5 Suggested Donation at the door supports the Camas-Washougal Community Chest! Outlaw Fest will take place from 11:30am-10:00pm.
54°40' Brewing Co.
3801 S Truman Rd.
Washougal, WA 98671