An Interview With Greg Doss – Full Sail Brewing Brewmaster
|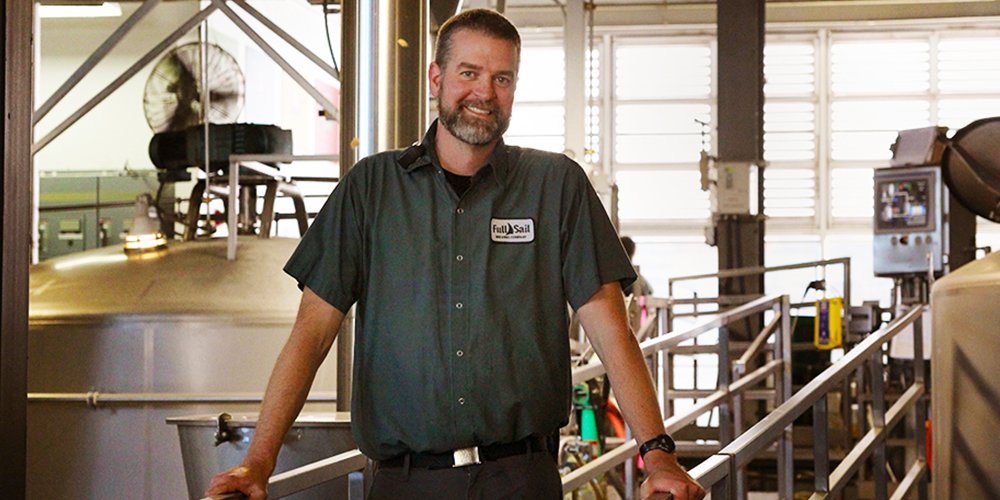 Last fall Greg Doss was promoted to become the latest Brewmaster at Full Sail Brewing in Hood River, Oregon. Doss took the role of Brewmaster after longtime brewer and most recently Brewmaster, Jim Kelter, retired after spending 27 years at Full Sail.
Doss joined Full Sail Brewing in 2015 after spending 15 years at Wyeast, a major yeast supplier to the brewing industry. Prior to his long stint at Wyeast, Doss had brewed in the Seattle area for about three years after attending Oregon State University.
"With Jim's departure, Greg is leading a new generation of brewers here at Full Sail," said Full Sail CEO Cory Comstock in a statement. "We couldn't be more thrilled to have a brewer of Greg's caliber take over as brewmaster."
As Doss takes over as the latest Brewmaster at Full Sail Brewing we recently interviewed him to learn more about his background and what to expect with him at the helm.
What made you decide to get into brewing? At Oregon State University you received a degree in microbiology, how do you feel that this degree assisted you in your brewing career?
Greg: When I started college at Oregon State, they made us choose a major the very first day, so I chose chemistry. I knew I was interested in science – I had decided to attend Oregon State because I knew it was a very good science university – but I didn't know what direction I would go in yet. Within that first year I thought biochemistry was really interesting, and then during biochemistry, I took a microbiology class and everything clicked – it was fascinating, and within that degree I felt there were a lot of avenues for careers, one of them being brewing. Microbiology, as well as math, physics and science, prepared me for this brewing career, plus all through college I was home brewing. Back then, home brewing was a small, just-starting hobby which really blossomed.
You came to Full Sail Brewing in 2015, did you brew professionally prior to this? If so where did you brew? From my understanding you spent a few years at Wyeast Laboratories. How many years were you there?
Greg: I was spending my summers in Hood River during college. I knew Wyeast Laboratories and Full Sail were here, so I thought there would be opportunities. I was working at a kayak shop and met the owners of Big Horse Brewing and I helped out there for a summer and then came back the next summer ('97) and learned how to brew. I was also home brewing during that time (playing foosball and drinking). After college, my wife and I moved to Seattle and I got a brewing job up there for three years at a place called The Rock Wood Fired Pizza and Brewery. It was a great opportunity and I was running their two breweries then as head brewer. But I always wanted to get back to Hood River. I found out that Wyeast was looking for a microbiologist – they specialize in liquid yeast for the brewing industry. I was fortunate to work at Wyeast for 15 years (from 2000-2015), when I then came to Full Sail.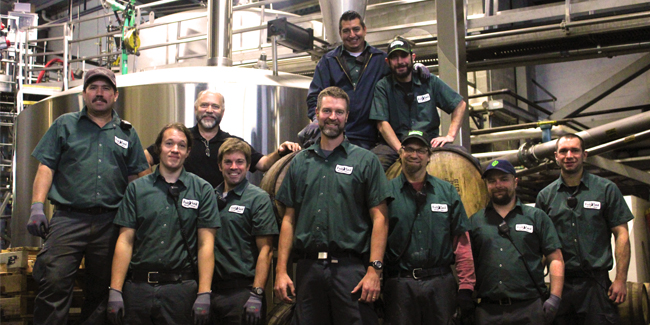 How did what you learned at Wyeast help you in your brewing?
Greg: At Wyeast, we were working with hundreds of different yeast strains. Yeast and fermentation are really the foundation of brewing. The yeast strain has such a large impact on what beer tastes like. Knowing how those strains work and how to manipulate them to get what you want and how to manage yeast is so important for brewing, so it was a huge benefit to have that experience.
While working at Wyeast, I home brewed a lot. I had access to and was collecting strains from all over the world. I always had a kit with me and I would pull a sample when I traveled and tried new beers. That's how Wyeast started – by grabbing samples from around the world and growing his library and I added to that. We'd grab a sample, isolate it, play with it, and the same thing for bacteria.
What brewing positions have you held at Full Sail?
Greg: I was hired as Brewing Supervisor in 2015 and promoted to brewmaster in 2017.
How did departing Brewmaster, Jim Kelter influence you in brewing?
Greg: Jim was great to work with. He was so knowledgeable with the facility and process and brewing in general. I learned a ton from him. And his management style was so professional and respectful. I feel fortunate that I had a chance to work with him and wish I still was working with him, but of course I'm happy he's relaxing and doing what he wants. He's a rock-solid guy you could completely lean on and know it's going to be OK. He'd seen it all and experience is everything. He's a good friend, too. Our working relationship was only for a few years, but I cherish that and look forward to grabbing a beer with him again soon.
In which direction do you plan on taking Full Sail as it comes to beer?
Greg: I want to put out products that are relevant to the contemporary drinker. I love to try hop beers. I want to make sure we aren't just viewed as a legacy brewery, which we are, but I want to be brewing beers that are interesting and relevant. I want to make sure people understand we're not just banking on the fact that we keep making beers we've been making for years. We will continue with the old favorites, but we'll also dive into whatever catches our interest. As a legacy brewery, having so much history, knowledge, and infrastructure, plus a great team and processes already in place, allows us to really explore and branch out and try new and interesting stuff. So, I'm excited about the things we're going to do, not just brewing and cranking out the same beer every day. There's a lot of passion in what we're trying to accomplish, and the bottom line is we're going to put out good beer.
What is your favorite beer style? Which Full Sail beer is your favorite?
Greg: Hands down IPAs or pale ales. I like hops and our Session EZ IPA is the one I order more than anything else.