BinaryBrewing.co To Expand To New Production Facility in Downtown Beaverton
|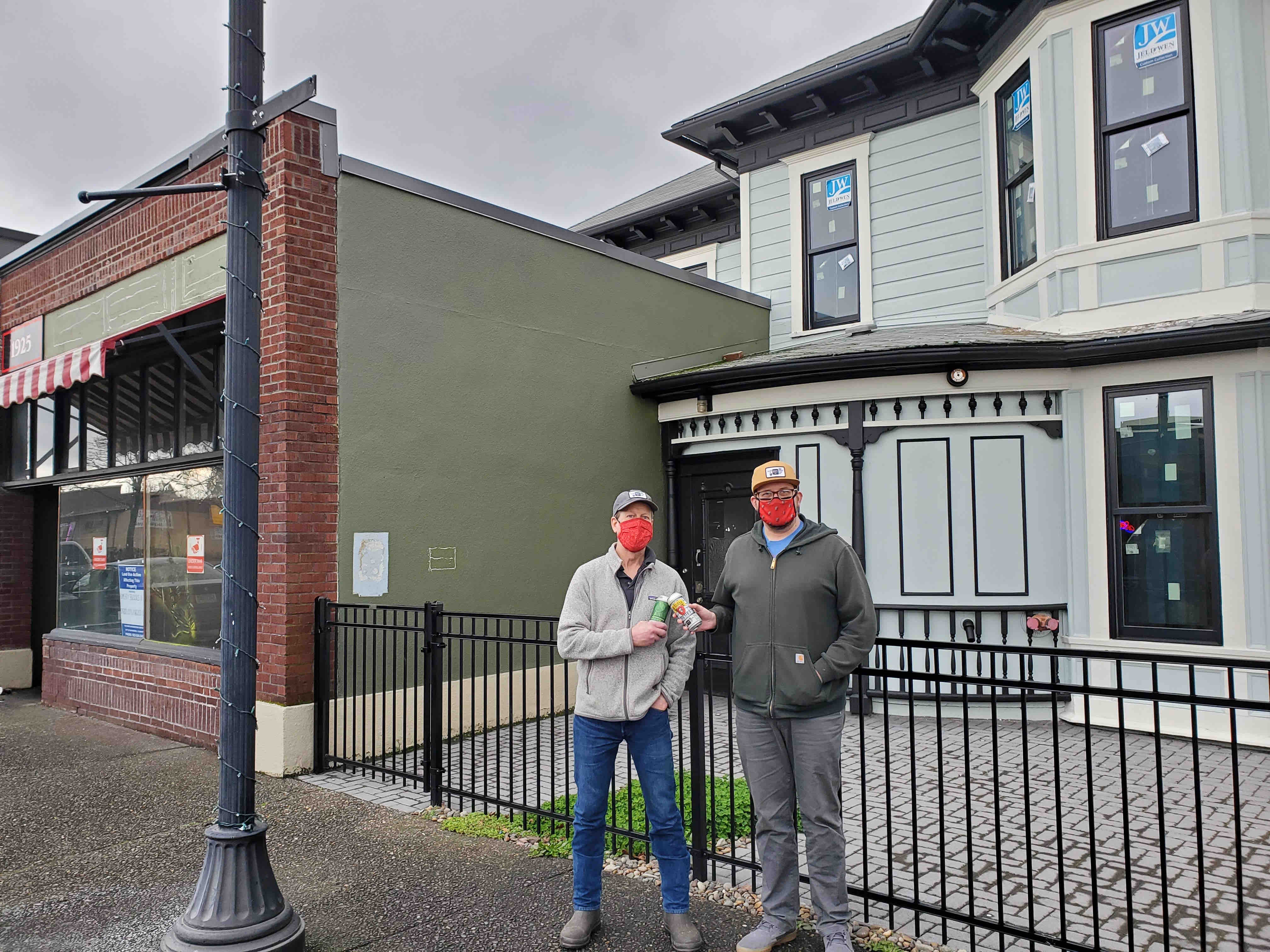 PORTLAND, Oregon — BinaryBrewing.co has outgrown its nano brewery on the border of Beaverton and SW Portland and will be moving into a full production facility in Historic Downtown Beaverton (12375 SW Broadway).  This local's secret brewery will be upgrading from a 7bbl brewhouse to 10bbl capacity with enough fermentation vessels to more than quadruple their production and have space to continue their canning ambitions. Head brewer and co-owner Roger Wood hopes to maximize the efficiency of a new brewhouse, and make enough beer to meet the cult brewery's increasing demand.
"Brewing these past 3 years on a very manual 7-barrel system with a limited number of fermenters has been fun, but as our reputation has grown – and especially since we got picked up by Running Man Distribution – demand has outpaced our ability to produce beer. I am really excited to be moving to a larger system so we can keep pace with thirsty Portland! And being located in the historic Beaverton Bakery building is great! We get to be on the ground floor of the revitalization of old town Beaverton." said Wood.
Slated to be up and running in mid-to-late summer, this location will also be home to a new taproom.  Not only will the bar showcase aspects of the 100-plus-year-old building full of great Beaverton history, it will feature a large patio, pinball hall and multiple areas to lounge. The large, comfortable, historic space aims to draw more Portlanders out to the growing beer scene in Downtown Beaverton. There will be an events space for private parties centered around fresh beer, great food and of course pinball.
"We are excited to create a pub that embodies our beers, which put modern twists on classic styles of brewing," said co-owner Joshua Johnson. "Incorporating some funky, fun designs from the building's long history mixed with modern design and amenities should create a very unique feel. We love mixing digital technology with our favorite analog things," added Johnson.
BinaryBrewing.co is the brainchild of a team led by Roger Wood and Joshua Johnson. Wood, a retired Product Management Executive and Johnson, managing partner of Uptown Beer Co. melded together their love of technology and craft beer to create a brewery focused on simple classic beer styles. Brewing, like software coding, is a language. Binary creates digital universes from 1s and 0s. BinaryBrewing.co's brews aim to create deep flavor from nigh-infinite spectrum of hop and malt combinations.