Montavilla Brew Works Celebrates 5 Years with Cans of Lil' More Righteous
|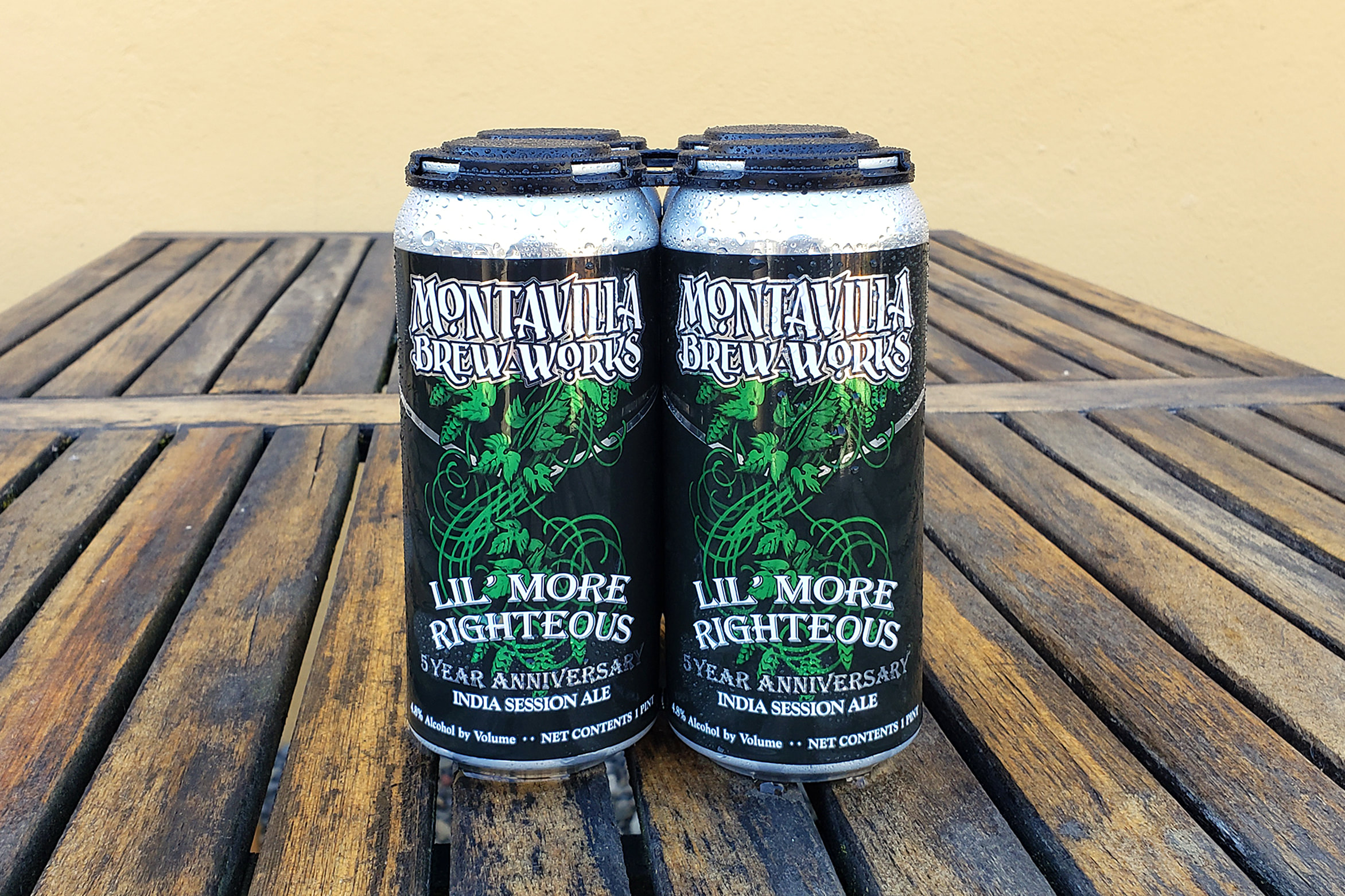 During these strange days, Montavilla Brew Works celebrates five years of brewing with a special canning of its taproom favorite, Lil' More Righteous. This India Session Ale is now available in 16oz cans for pickup or home delivery.
Located in the heart of the Montavilla business district, Montavilla Brew Works founder Michael Kora eyed an abandoned auto service building that would become home to his brewery. After a few years of permit delays and building renovations the brewery opened its doors nearly five years ago on July 17th. Since this time Kora has created a loyal following of taproom regulars that fill his kozy taproom and outdoor patio.
Unfortunately due to the COVID-19 pandemic Kora has decided to keep his taproom closed for on-premise consumption. So this year he will be celebrating this five year milestone in a more subtle manner with cans of Lil' More Righteous along with his other canned offerings that can be picked up at the brewery while giving a virtual high five or ordered online for home delivery.
Read More: A Look at Montavilla Brew Works
Lil' More Righteous Description:
Brewed with a simple malt bill of Pilsner malt and a touch of Vienna for subtle toastiness. Simcoe hops provide a pine and citrusy flavor while Strata hops steal the show with tropical and passionfruit flavors and dank herb aromas. American ale yeast finishes the job by producing a light, semi-dry and ultimately crushable every day beer. 4.8% ABV
You can order Montavilla Brew Works beer for pick up or home delivery. Cans of Lil' More Righteous are $3.50 per 16oz can or 4-packs for $14.00 and can be ordered here: https://montavillabrew.square.site.