Buoy Beer Co. & Pilot House Distilling Launch Washington Distribution
|
Buoy Beer Co. and its sister company, Pilot House Distilling, will launch its own Washington State distribution in the Puget Sound area of Seattle, Tacoma, and Olympia. The goal is to have this set up and operational in the coming weeks.
Through the years, Buoy Beer has been self-distributing its beers in the Puget Sound. With production operations growing in Astoria, OR, the timing is right to bring on staff located in Seattle and set up a physical Washington distribution location to better serve accounts throughout the region.
Buoy Beer plans to have its Seattle-area distribution up and running by fall of 2020, selling favorites like Czech-Style Pilsner, IPA, and Cream Ale, as well as Pilot House spirits like A-O Whisky, Painted Lady Gin, and Diablo Azul to those who have long-supported the brand.
Buoy Beer Co. acquired Pilot House Distilling in January 2019 after the brand went through a few legal challenges as it relates to the brand's name. The distiller first went by North Coast Distilling and then Pilot House Spirits before moving to its current name. Earlier this year Pilot House Distilling opened a Tasting Room in Portland in the former home of the Olympia Oyster Bar at 4214 N Mississippi Ave where you can find its spirits, canned cocktails, and a selection of beer.
"Expanding into Seattle was inevitable," said Sales Director Jeremiah Smith, in a statement. "We brought a few kegs and cases up for an event in 2017 and the accounts kept asking for more. While we're going to focus for now on Buoy Beer and Pilot House Distilling as we get up and running in November, we look forward to the possibility of adding other brands that mesh well with our offerings to provide more quality choices to the region."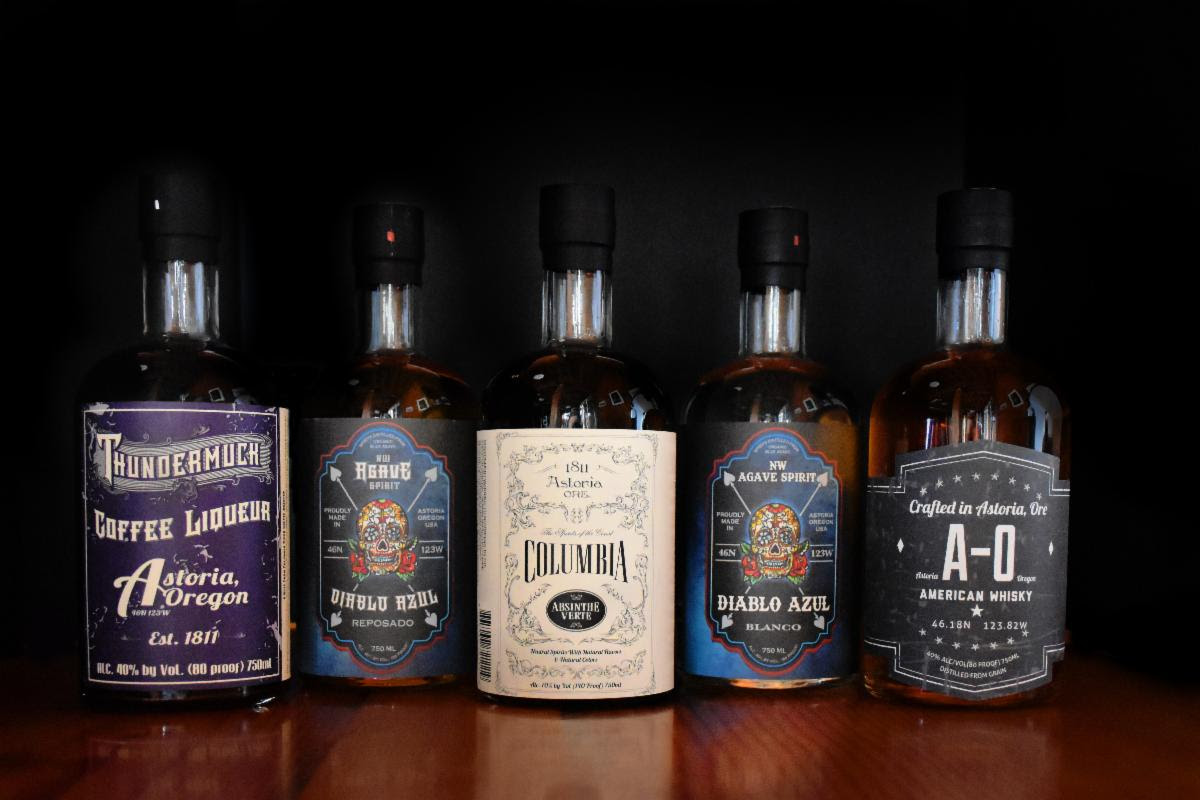 Buoy Beer feels pretty confident of being able to penetrate the saturated beer market of the Puget Sound. With many Seattle area residents visiting Astoria, the brewer feels that it has the demand to be a competitor in the market. Many of these brewery and distillery visitors go home with beer and spirits and now these folks will be able to find these offerings closer to home.
"Pilot House Distilling has been wanting to bring our crafted "spirits of the coast" to the Seattle market for years," said Pilot House co-founder Christina Cary, in a statement. "We have customers who drive from Seattle just to pick up our spirits and with this expansion, they won't have to! Seattle may be a bigger city but has a similar vibe to Astoria. It is all about the water, the weather, and locally made products."
Both Buoy Beer and Pilot House Distilling are planning production expansions in 2021 to coincide with the distribution growth. By growing distribution along-side a production expansion, both brands will be able to continue to innovate while keeping plenty of the favorites in the pipelines.