Cascade Brewing Moves To New 500mL Bottles
|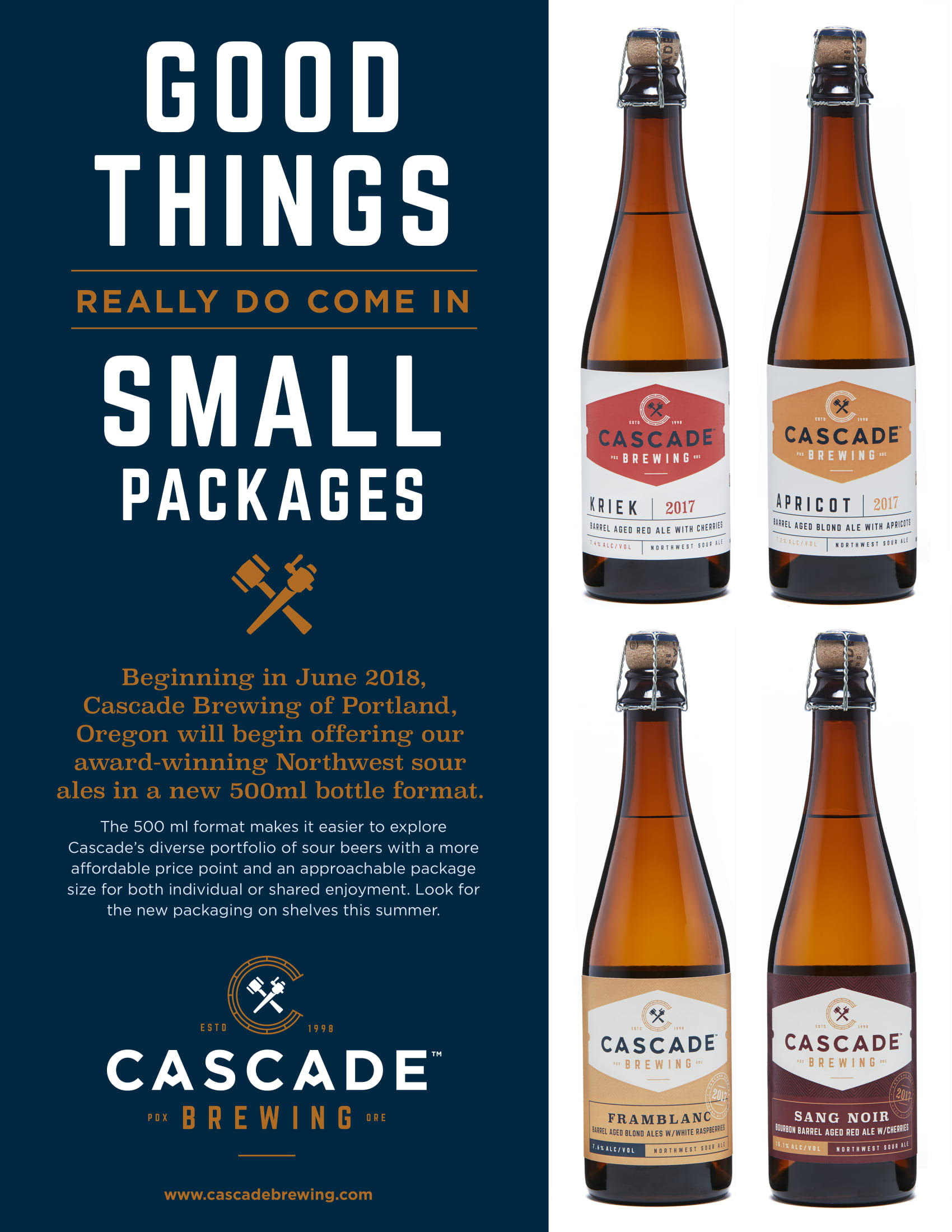 As the beer market continues to evolve, one change that has been taking place is in bottle format size. Many breweries are moving away from the profitable 22 ounce and 750mL bottle size to a more easy to consume package. With this size reduction also comes a more attractive price point for consumers.
The latest brewery to join this trend is Cascade Brewing as it will move from its current 750mL bottle size to the trendy 500mL bottle. This will begin to take place on Friday, June 15th when the brewer releases its Apricot 2017 in the new 500mL bottles.
In executing this format change, Cascade Brewing will move away from its 750mL cork and cage bottle but we are told that the brewery's bottle conditioning process will remain the same as it will continue to utilize the cork and cage.
"The decision to move to the 500ml bottles is consistent with the shift in the industry away from large format bottles," said Tim Larrance, Cascade VP of Sales and Marketing in a statement. "We have had numerous request from our wholesaler partners and retail accounts, all asking for a smaller format package."
If you're a fan of the larger, 750mL bottle, Cascade Brewing as well as a plethora of retailers across its distribution footprint have existing inventory for the time being. But once this bottle size is gone, its gone for good!