Chuckanut Brewery's P Nut Beer Hall To Open December 9th
|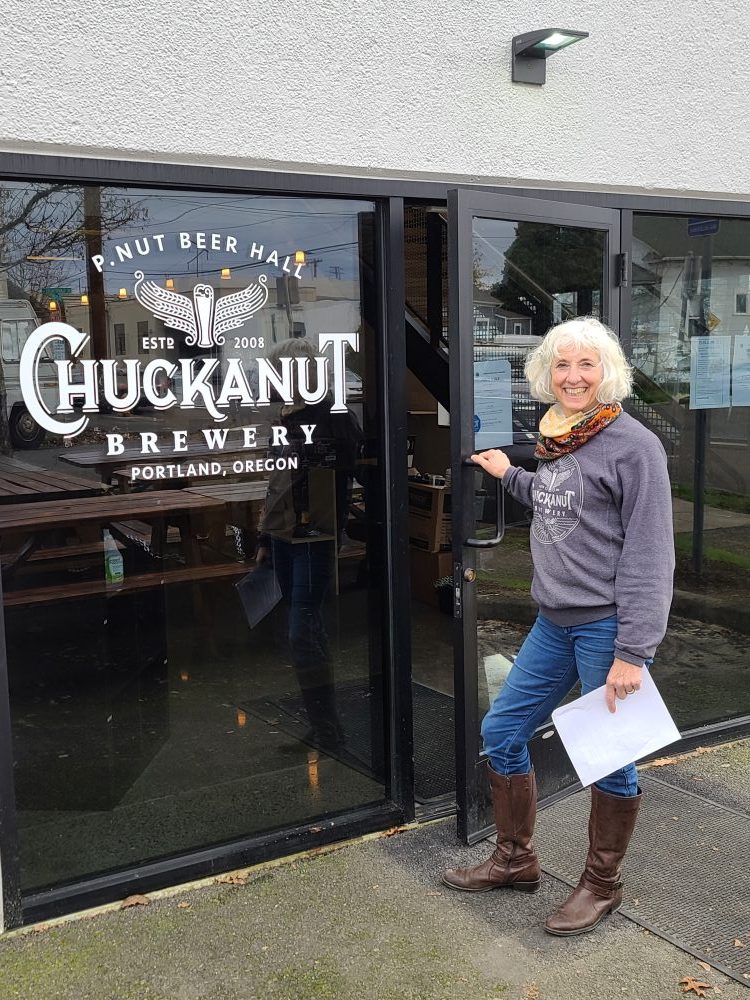 This past June, Chuckanut Brewery made the announcement that it would be adding a new taproom in Portland, Oregon later this year. Well the time has come, on Thursday, December 9th, the new P Nut Beer Hall from Chuckanut Brewery will open its doors in the busy SE Division neighborhood of Southeast Portland.
The new P Nut Beer Hall is part of a development of a building that is also home to Chuckanut Brewery's Oregon distributor, Day One Distribution. Chuckanut Brewery will take over a portion of the building for its new taproom that'll feature a large beer hall style table, lots of windows and bar height areas to socialize. There is also a private party room that's great for private groups, game nights and special events. For those that prefer the great outdoors there's lots of picnic tables located out front.
The P Nut Beer Hall will serve a large variety of Chuckanut beers brewed at its production brewery in Burlington, Washington alongside ciders and sodas and a selection of prepackaged snacks. A food truck schedule will be initiated and offer food for hungry beer drinkers soon! Check Chuckanut's social media for food truck updates.
In addition to drinking at the P Nut Beer Hall, customers will have the ability to purchase kegs, growler fills, cans and bottles of Chuckanut beer. Lots of Chuckanut gear including glassware, hoodies, hats, beanies, t-shirts and more will be for sale just in time for holiday gift giving!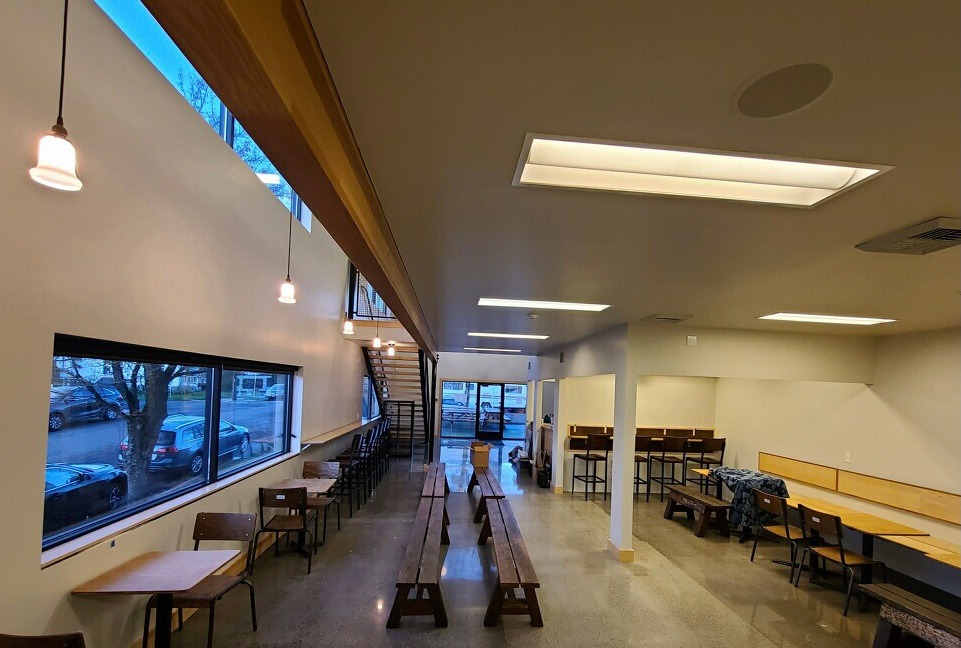 Chuckanut Brewery's P Nut Beer Hall joins Chuckanut Brewery & Tap Room that is located in the heart of Skagit County at 11937 Higgins Airport Way, Burlington, WA at the Port of Skagit. This past fall, Chuckanut Brewery closed the doors to its Bellingham location but hope to open a new location there in the future. If you're interested in reserving the P Nut private party room, contact spencer@chuckanutbrewery.com.
Hours for the P Nut Beer Hall are Sunday – Thursday from Noon-9:00pm and Friday – Saturday from Noon-10:00pm. Guests of all ages are welcome and children are allowed until 8:00pm.
Chuckanut Brewery's P Nut Beer Hall
920 SE Caruthers St.
Portland, OR 97214