Laurelwood Brewing Releases Tree Hugger Porter in 16oz Cans
|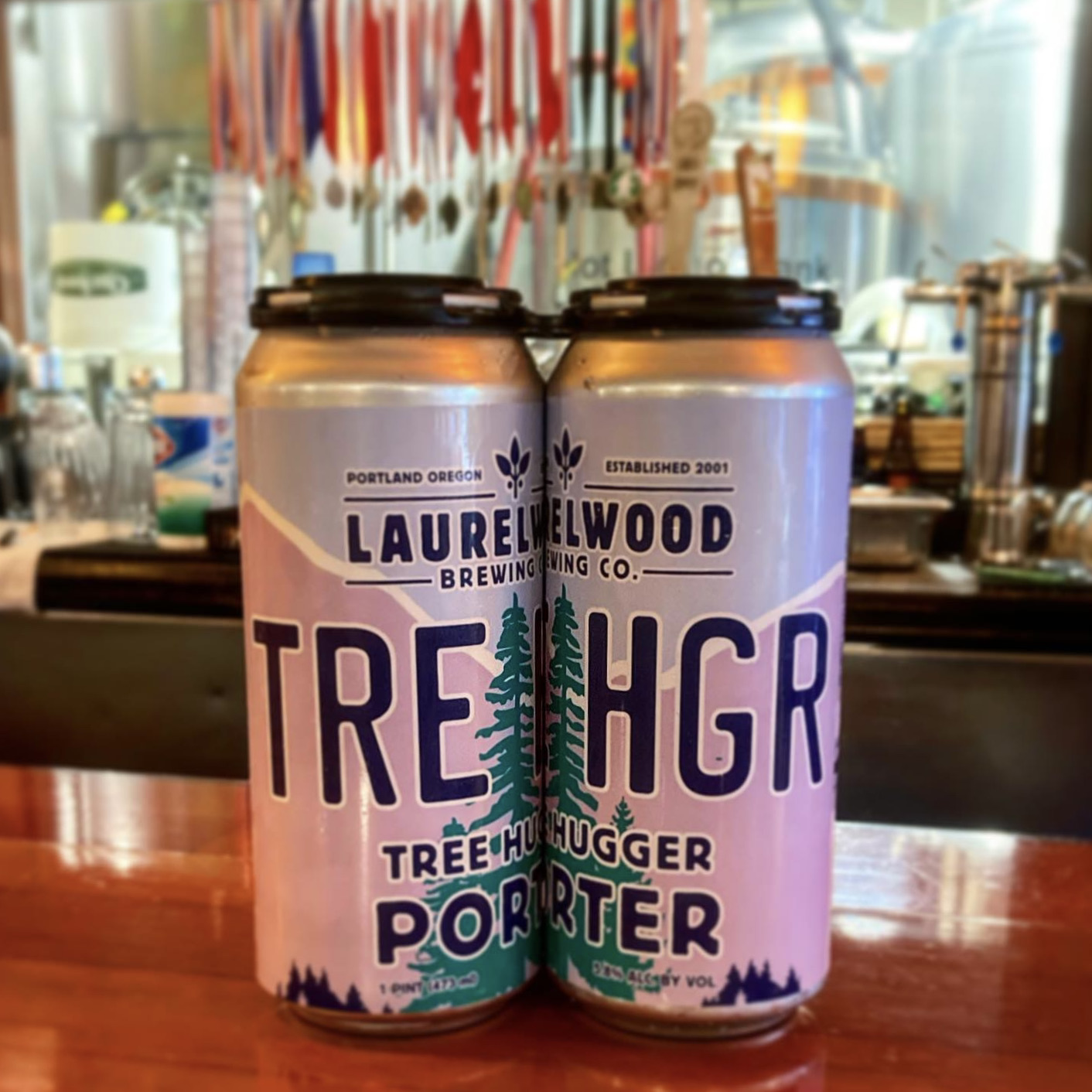 One of Laurelwood Brewing's longest running beers has finally been packaged in convenient 4-pack, 16oz cans. Yes, Laurelwood Brewing has canned its popular Tree Hugger Porter in Tallboy cans with a label that's inspired by the Beaver State's license plates.
The rich, roasty dark Tree Hugger Porter is priced right at an affordable $12 4-pack. Laurelwood also has a big sale going on for its Kids These Daze Hazy IPA in 16oz cans at $12 4-packs and $60 cases. One can also choose a 16oz variety pack of any 4 beers from the Laurelwood tap list at $15 per 4-pack.
As we enter week two of Multnomah County's four-week COVID-19 freeze, Laurelwood Brewing will continue to offer its food menu for takeout or for delivery via ChowNow or GrubHub. Laurelwood Brewing is open Sunday-Thursday 3PM-8PM and Fridays and Saturdays from 12PM-8PM.
Orders can either be placed at the pub, over the phone at 503-282-0622, or online by clicking here!
Laurelwood Brewing Co.
5115 NE Sandy Blvd
Portland, OR 97213