Oregon City Brewing Begins Packaging Beer In 16oz Cans + Eyes Canby Location
|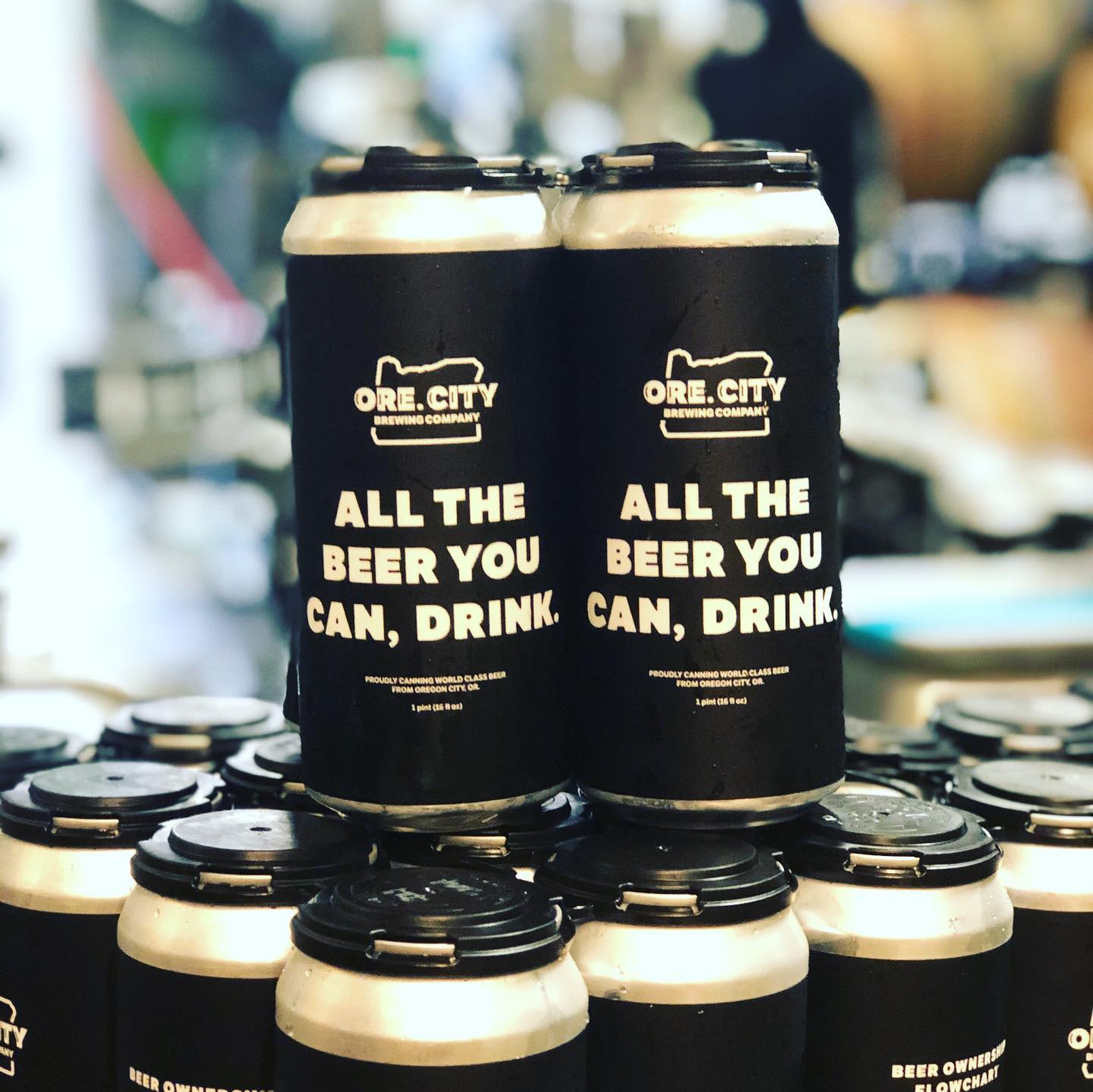 Earlier this month Oregon City Brewing began canning and selling 16oz, 4-pack of many of its beer varieties. In all, nearly a dozen of its beers are now canned, including its award winning OC Lite.
The lineup of Oregon City Brewing beers is available at the Olympia Provisions kitchen window inside the brewery that's located at 1401 Washington St. in Oregon City from Wednesdays through Sundays, Noon – 8:00pm. Customers are also able to pre-order 32oz Crowlers and new growler fills of over 20 other beers at the brewery on Wednesdays and Saturdays from 3:00 – 6:00pm. Here you can also order the new 4-packs as well as bottles of the award-winning Coming To Fruition sour series, certain keg sales and merchandise sales.
Here's a breakdown of the new 16oz can offerings from Oregon City Brewing.
OC Lite (2020 Best of Craft Beer Awards Bronze Medal Winner)
Provision Pilsner
Elevator IPA
The Bryce Is Right Hazy IPA
Guavador Dalí IPA with Guava
Light Savor IPA
5th Flight Hazy Imperial IPA
Pablo Apricasso Double IPA with Apricot
Sunny & Cherry Wheat
Rosie's Riveting Razz – Raspberry Sour
Stout Chocula Imperial Chocolate Stout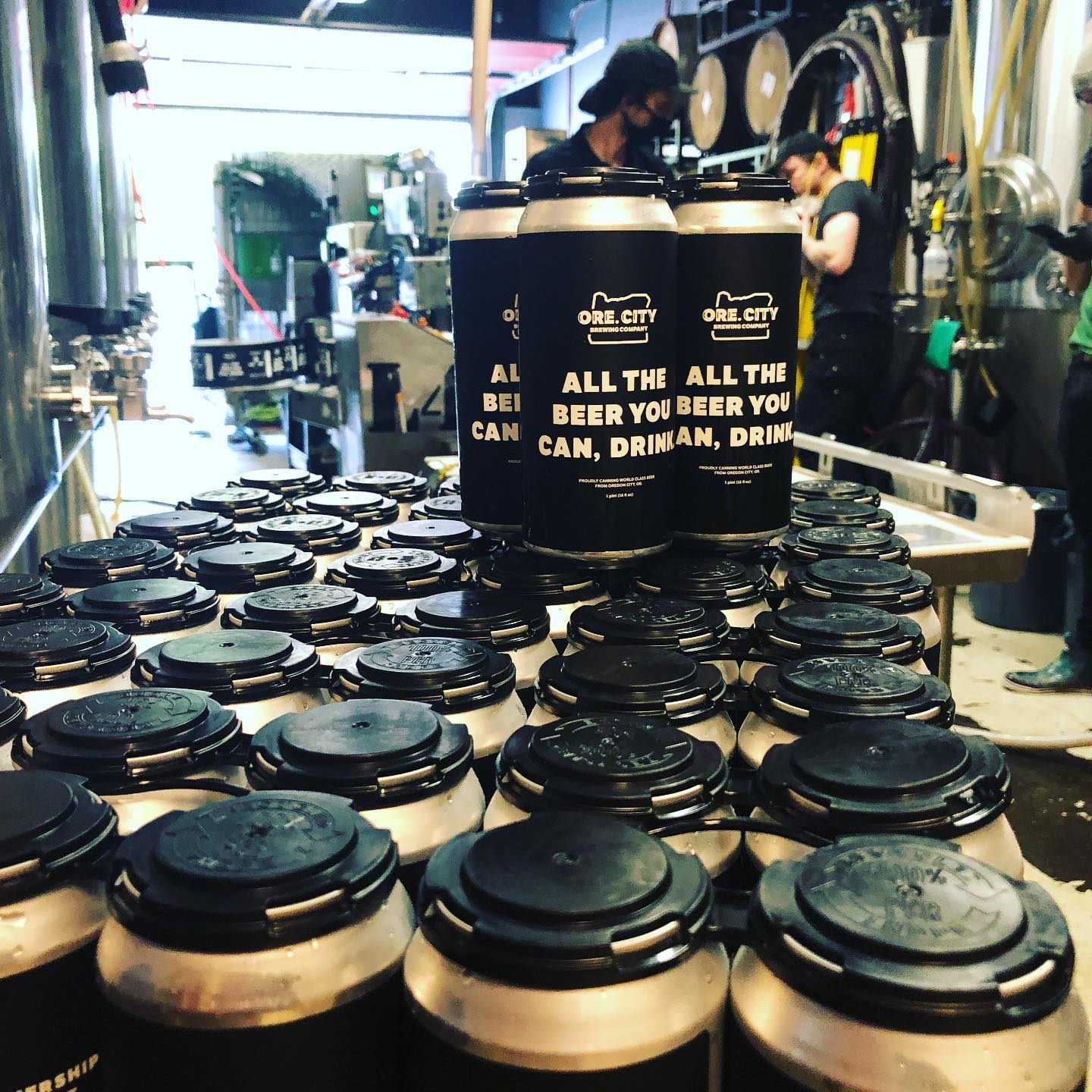 Oregon City Brewing also released a new beer available only in cans, Off Key – Key Lime Sour. This tart kettle sour features key limes, salt, lactose, vanilla, and cinnamon, and is a perfect rendition of a slice of key lime pie.
Keeping the new sour releases going, Oregon City Brewing also debuted Meteor Sour, a mixed-fermentation sour dry-hopped with Belma and Citra. It's available for pre-ordered Crowlers beginning on Monday, May 18.
Come next month, Oregon City Brewing plans to can additional beers. Until then, Oregon City Brewing 4-packs range in price from $8 to $14. More info regarding the beers, ordering and pick up can be found at ocbeerco.com.
Also making the round of news in early May is the possibility of Oregon City Brewing opening a second location in downtown Canby. According to the Canby Now Podcast, the Canby City Council has selected Oregon City Brewing as the best proposal to bring the former Canby Library back to life potentially under the name of The Beer Library. Learn more from reading the write up in the Canby Now Podcast by clicking here.