Beer Review – North Coast Brewing Laguna Baja Mexican-Style Dark Lager
|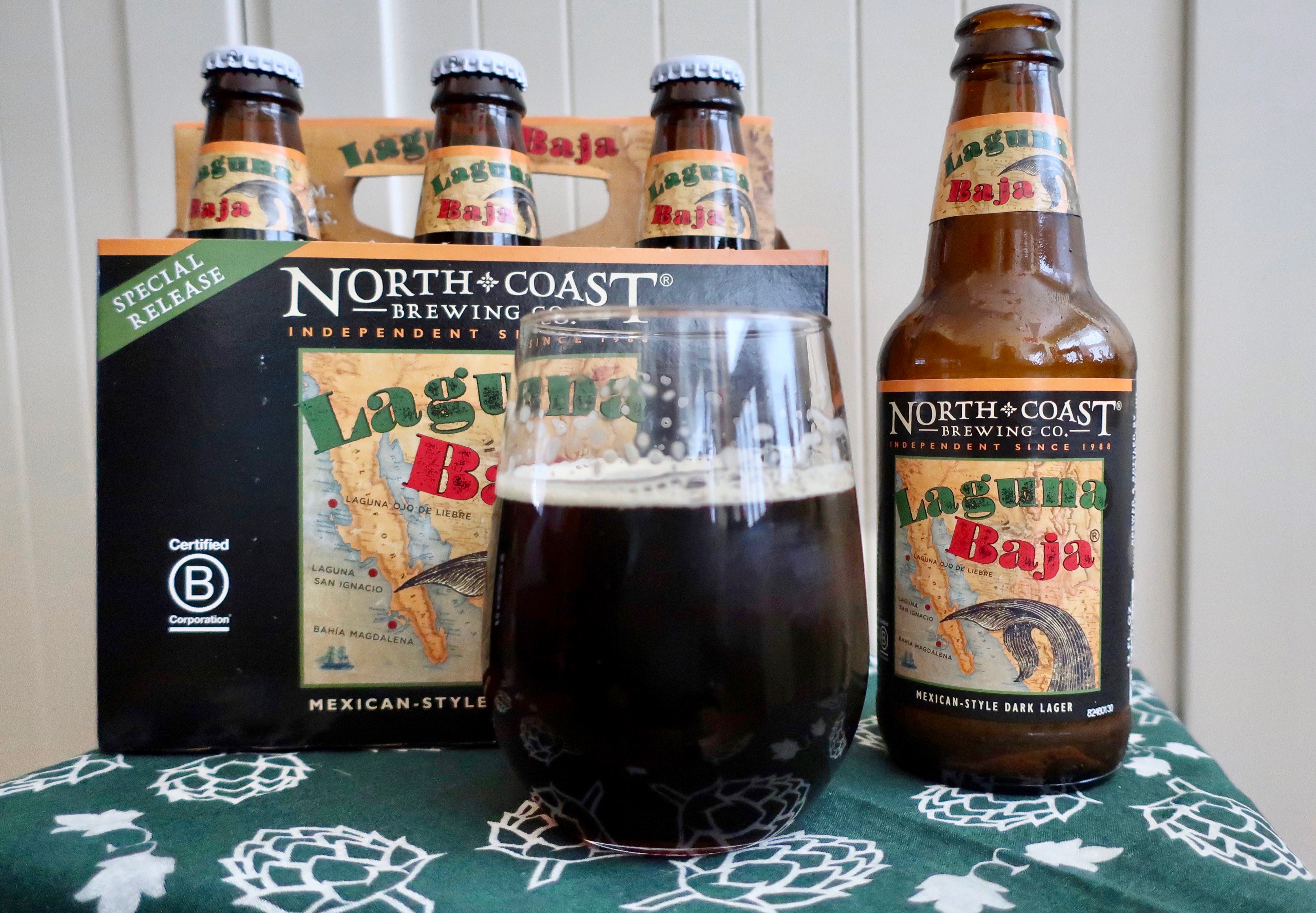 With Cinco de Mayo approaching in a few days, it's always great to find a nice, enjoyable Mexican-style beer to celebrate with. One beer we discovered recently is Laguna Baja, brewed by North Coast Brewing.
Laguna Baja is named to honor the migration of California Gray Whales along the Pacific coastline of the brewery's home in Fort Bragg, CA on their 10,000 to 12,000 mile route between the Arctic and Baja California. Each year these whales swim past the North Coast Brewing along California's Mendocino Coast. Laguna Baja refers collectively to the termini of the whales' southern migration—the placid waters of Baja's San Ignacio Lagoon, Ojo De Liebre Lagoon, and Magdalena Bay.
Brewed to the classical Vienna-style lager that is now more famous as hailing from Mexico, Laguna Baja pours a dark amber hue that's full of malty, caramel aroma. The brewer's use of malts is not too overwhelming as this beer takes the brewery's flagship beer, Scrimshaw Pilsner to a delightful new level. Laguna Baja at its 5% ABV will pair nicely with any Mexican inspired cuisine.