Block 15 Brewing Releases The Prophecies in 500mL Bottles
|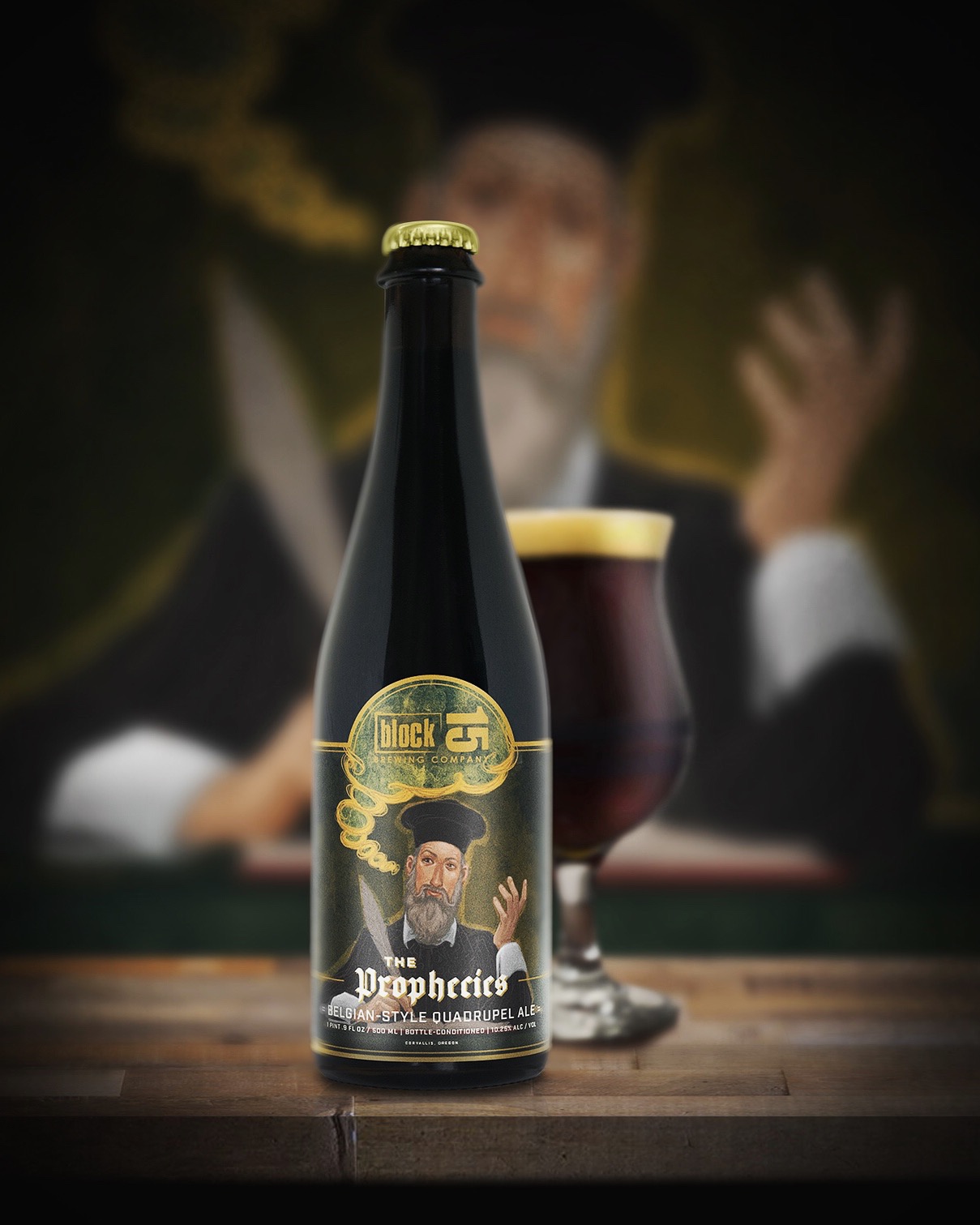 The new release from Block 15 Brewing is one that will surely warm you up. The Corvallis based brewer has released The Prophecies, its Belgian-style Quadrupel Ale that is part of the brewer's seasonal Abbey Series of beers.
The Prophecies will be available in 500mL bottles and on tap from December through February with distribution to bottle shops, beer bars, and specialty markets around Oregon and parts of Washington. Label artwork was created by Patricia Smith.
About The Prophecies:
Inspired by one of our favorite beers brewed in the Ardennes Mountains, this strong ale was brewed in the shadow of the Cascade mountain range with European specialty malts and dark Belgian candi sugar—a rich blend that hints at dark fruit and Dutch cocoa with a balanced, warming finish.
Grains: 2-row, Pilsner, Munich Light, Munich Dark, Pale Wheat Malt, Monastique, Chocolate, Special B
Adjunct: Belgian Dark Candi Sugar
Yeast: Trappist High Gravity
ABV: 10.25%
FG: 1.012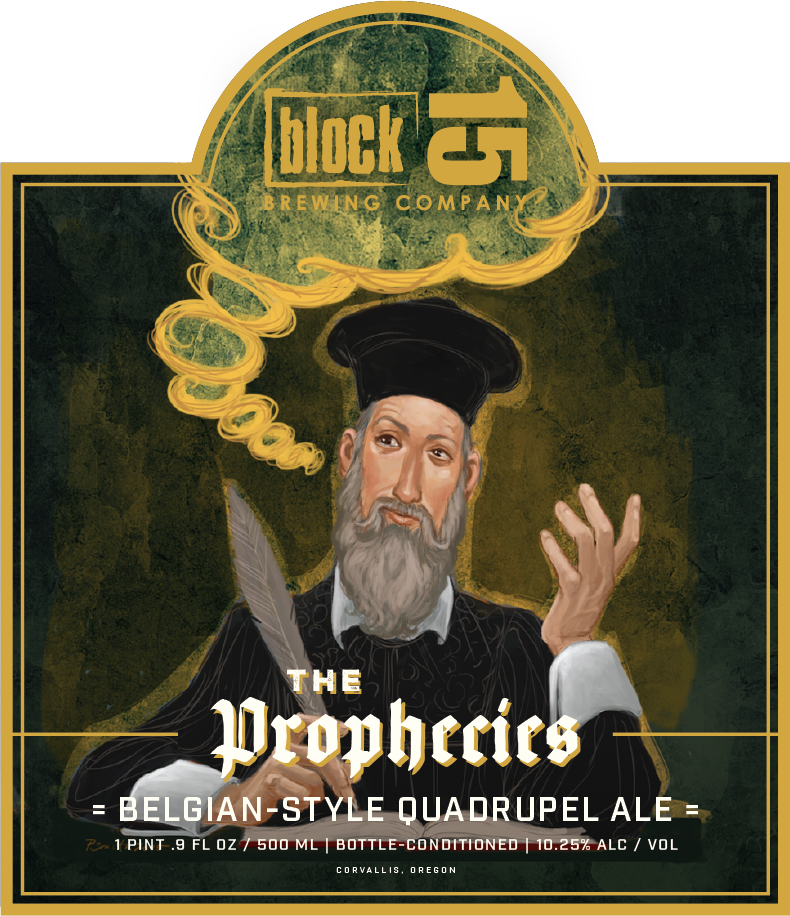 Bottle conditioned in the Belgian tradition, The Prophecies is designed to be enjoyed both freshly bottled and cellared.