Cascade Brewing Releases Pineapple Retreat on Draft
|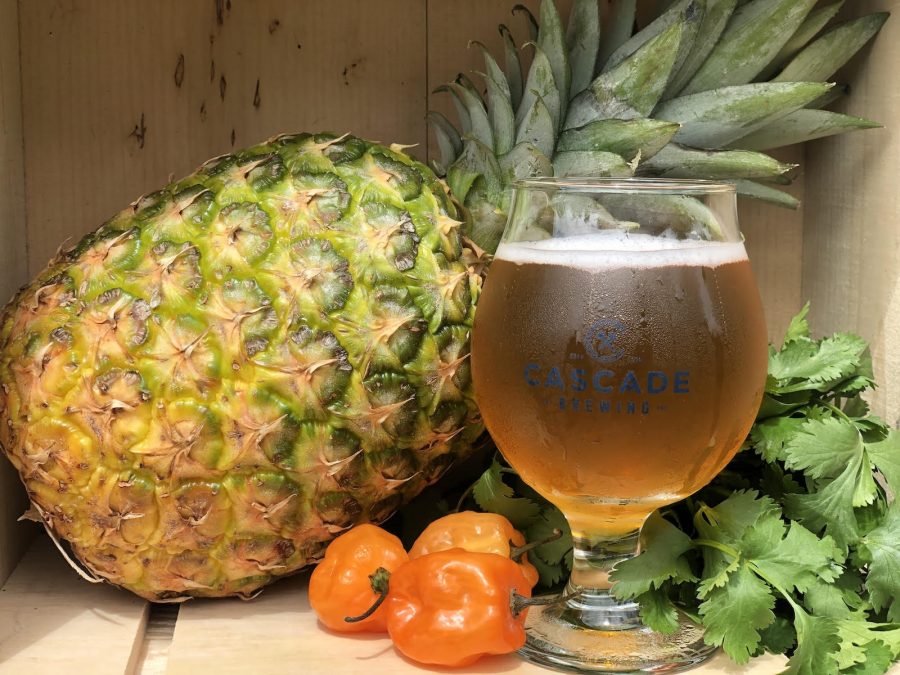 One of the few breweries that is releasing draft only beers during this turbulent time is Cascade Brewing as it releases Pineapple Retreat today, April 30th at both Cascade locations – Cascade Barrel House and The Lodge at Cascade Brewing. Pineapple Retreat is brewed in honor of the upcoming Cinco de Mayo.
Being released only on draft, Pineapple Retreat features sour blond ales aged in oak wine barrels for up to 20 months. It is then fermented with fresh organic pineapple and infused with habanero pepper and cilantro. Descried to be like a fresh pineapple salsa, Pineapple Retreat combines fruity and herbal flavors with a lively acidity and just a touch of heat.
Cascade sourced the fresh pineapple used in Pineapple Retreat from Imperfect Foods, an online grocer committed to eliminating food waste and building a better food system for everyone. According to Imperfect Foods, an estimated 40% of all food goes uneaten, and 33% of food that's grown is either unharvested or left behind in the fields because the growers suspect it might not meet the specifications of their buyers.
Pineapple Retreat is available in limited distribution and will be on tap at both the Cascade Brewing Barrel House in Southeast Portland and the Lodge at Cascade Brewing in Southwest Portland.
You can also grab 16oz Crowler cans of Pineapple Retreat for home delivery or curbside pickup at either Cascade location. Learn more by visiting the brewery's website at https://www.cascadebrewing.com.