Chuckanut Brewery Releases Kaffee Dunkel Coffee Lager
|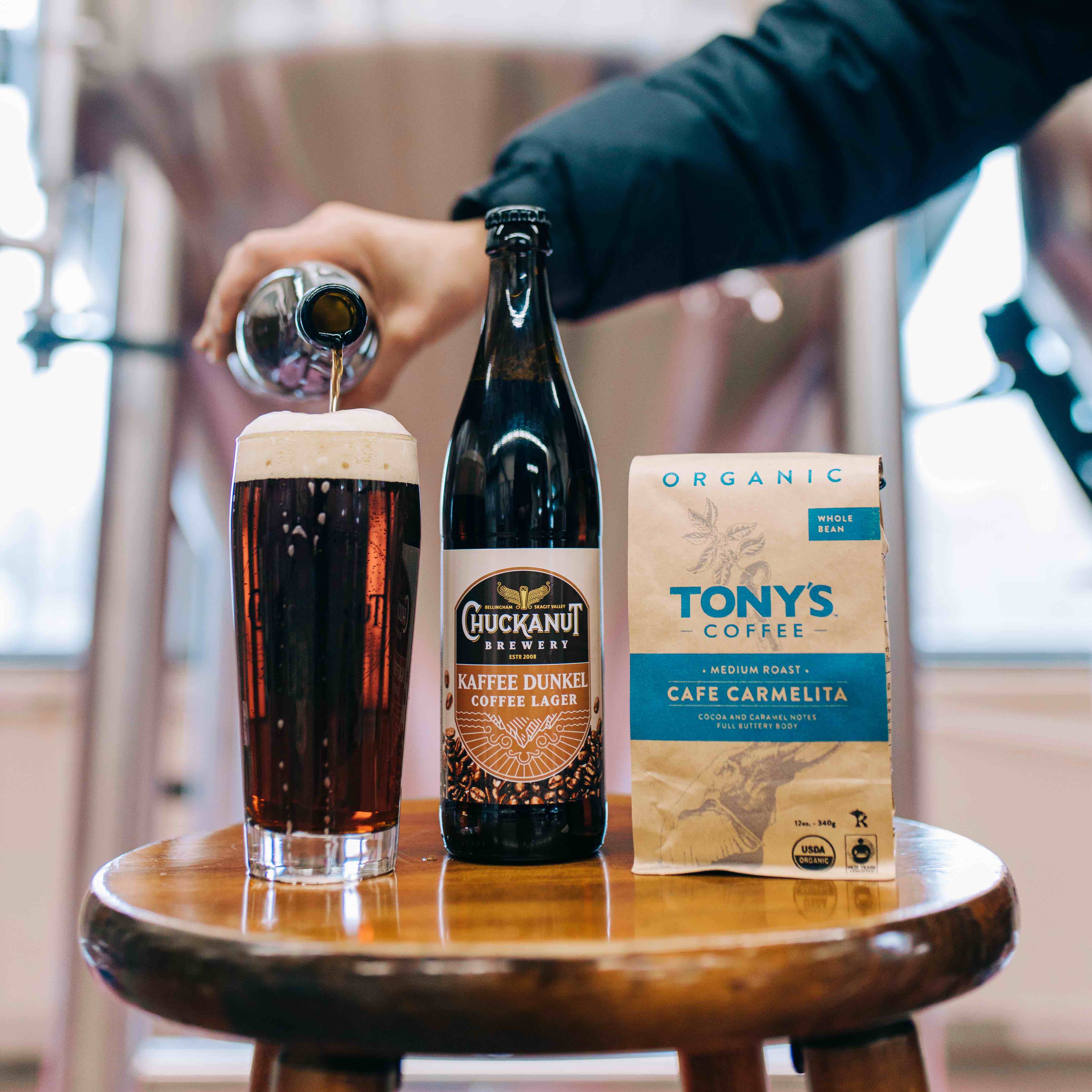 Chuckanut Brewery partners with Tony's Coffee on its latest release, Kaffee Dunkel Coffee Lager. This partnership brings together two well respected beverage makers as Tony's Coffee happens to be Roast Magazine's Coffee Roaster of the Year 2021 and is celebrating its 50th anniversary this year.
In brewing Kaffee Dunkel Coffee Lager, Chuckanut used its classic Chuckanut Dunkel recipe with to produce a malty, deep mahogany Munich style award winning lager that's balanced with smooth toffee and chocolate notes. Then the addition of the coffee creates another layer of fruit forward slightly sweet coffee to its classic German-style dark lager. Its dry finish and lingering coffee notes awaken and inspire your next sip!
The lager is recommended to be paired with any BBQ, roasted meats and vegetables. It's also delicious with a mushroom omelet for a late morning breakfast!
Kaffee Dunkel Coffee Lager is hitting the marketplace in Northwest Washington and Portland in 500mL bottles and on draft.