Dogfish Head Debuts Mixed Media – A Beer-Wine Hybrid With Alexandria Nicole Cellars
|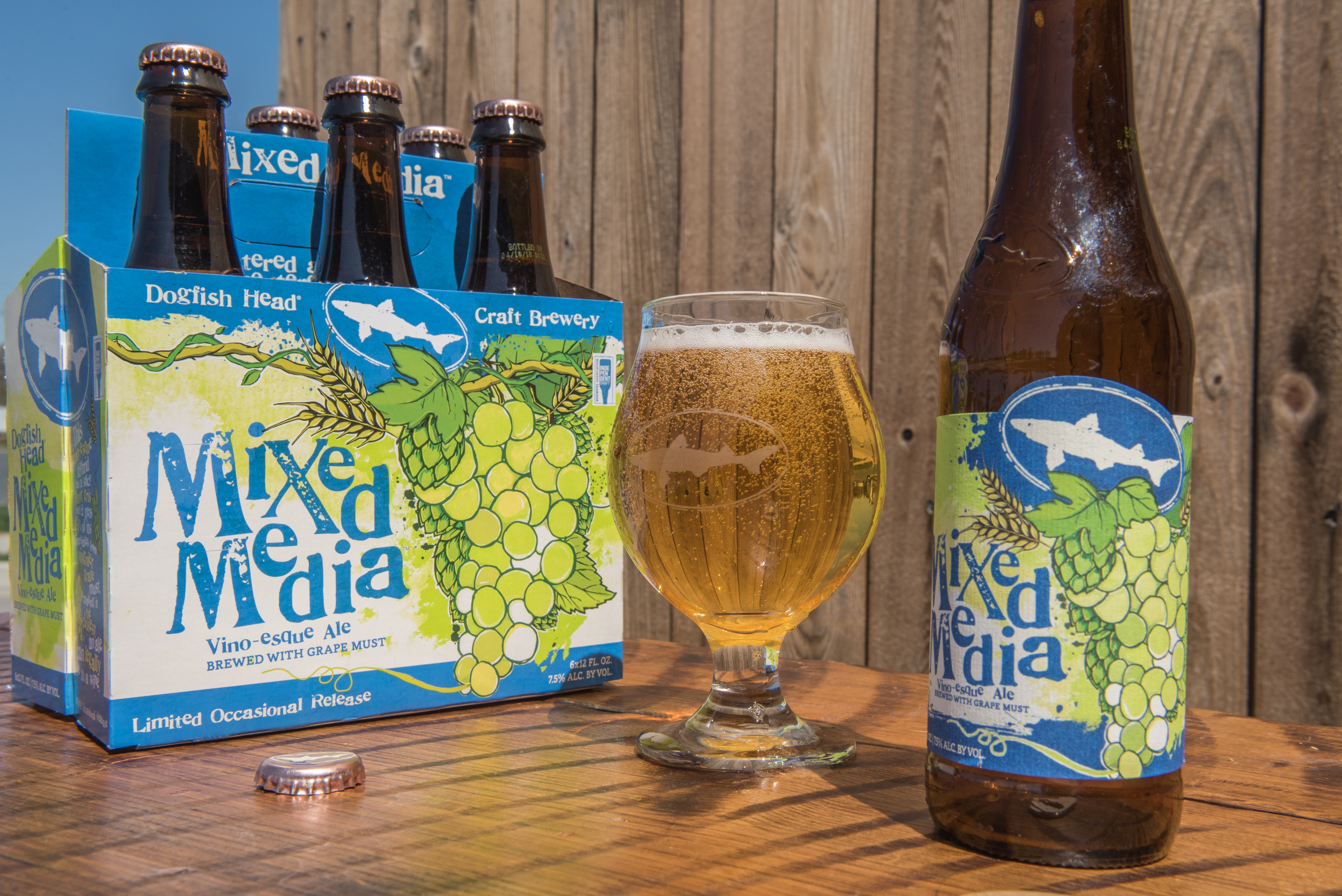 For its latest release, Dogfish Head reunites with Washington State based Alexandria Nicole Cellars on Mixed Media, a beer-wine hybrid. You may remember that the brewer and vintner collaborated on Dogfish Head's Noble Rot, another beer-wine hybrid. The pair also was part of a very memorable beer and wine dinner in September 2011 at Higgins here in Portland.
With Mixed Media, Dogfish Head once again reached out to Alexandria Nicole Cellars for some grape must to assist in creating this beer-wine hybrid. Mixed Media is described as a complex vino-esque ale with a spicy white wine body, and notes of sweet melon and white grape. The beer's fermentables come from 51% grain and 49% grapes, the closest a beer can come to being a wine that is legally possible.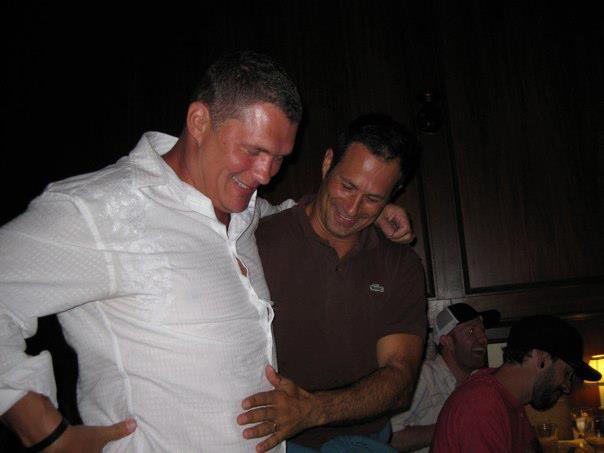 At 7.5% ABV and 15 IBUs, Mixed Media pours a pale straw color with a tart, dry finish.  Late-harvest Viognier grape must from Alexandria Nicole Cellars were used in the brewing process to round out the flavors.
Here are additional details from Dogfish Head's press releases…
"We have been brewing and releasing beer-wine hybrids every single year since 1996 when we released our Raison D'Etre," said Sam Calagione, founder and CEO of Dogfish Head Craft Brewery.  "By blending the two seemingly opposite worlds of beer and wine together we've discovered that they collide quite nicely, and the combination of the two adds an additional thread of flavor and a layer of complexity to the mix. Our newest spin, Mixed Media, is perfect for wine drinkers who are at beer drinking occasions or folks that enjoy a crisp, light Pinot Gris."
A beer that pleases the palate of both Chardonnay and mead drinkers alike, Midas Touch, the original Ancient Ale and first beer-wine hybrid from Dogfish, is a sweet, yet dry beer made with barley, honey, white muscat grapes and saffron.  Another fan-favorite for those that love vino is Sixty One, an innovative beer marrying Dogfish Head's award-winning 60 Minute IPA and Syrah grape must.
Back by popular demand and available starting in May is Festina Pêche, a tart and refreshing neo-Berliner Weisse.  Brewed to deliver a green apple-like tart flavor balanced with sweet peachy goodness, this off-centered ale is unique in that the fruit complexity is woven into the aroma and taste through the natural fermentation of the peach sugars.  Available for the first time in 12oz/6pk bottles, this pale straw-colored, highly sessionable beer clocks in at 4.5% ABV and 8 IBUs and is the perfect companion ale for the dog days of summer.  "We started brewing Festina Pêche back in 2007 and a full decade later, it continues to be one of our top selling, most requested beers by our fans," says Calagione.
For more information about Dogfish Head Craft Brewery, Mixed Media, Festina Peche or to learn more about delicious off-centered beers, visit dogfish.com.