Double Mountain Releases Go Ask Talus Single Hop IPA
|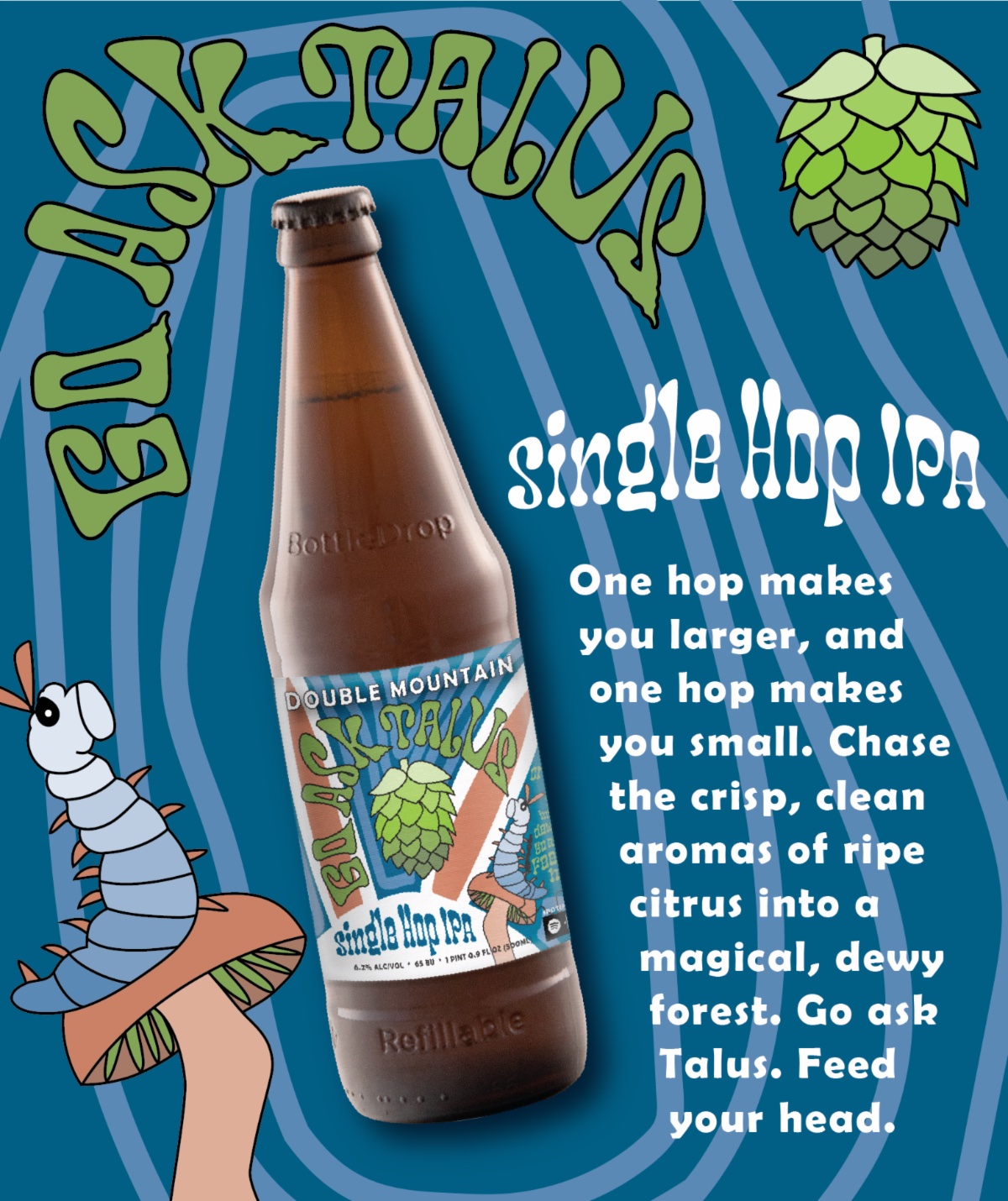 Out in Hood River, Oregon, Double Mountain Brewery & Cidery has just released its latest beer, and this one is brewed with only one kind of hop. Inspired by Jefferson Airplane, Go Ask Talus Single Hop IPA is now available on draft and in 500mL refillable bottles.
Double Mountain decided to go with a single hop beer as its brewers find single hop beers fascinating due to the unique flavors, aromas, and bittering capabilities each hop variety offers when added at different points of the boil and fermentation process. These beers typically have a simple grain bill, allowing the hop to take center stage. This hop adventures through ripe grapefruit, sticky mango, a dewy cedar forest, and orange creamsicle aromas and flavors.
Go Ask Talus has a balanced 6.2% ABV and 65 BU, striking a harmony between malt body, aroma, and bitterness. The IPA is brewed with only the Talus hop, both a regular version and the Cryo version.
The brewery states, "Chase the crisp, clean aromas of ripe grapefruit down the rabbit hole into a magical, dewy forest of pineapple and a chessboard of cascading mango and papaya. Remember what the dormouse said, feed your head!"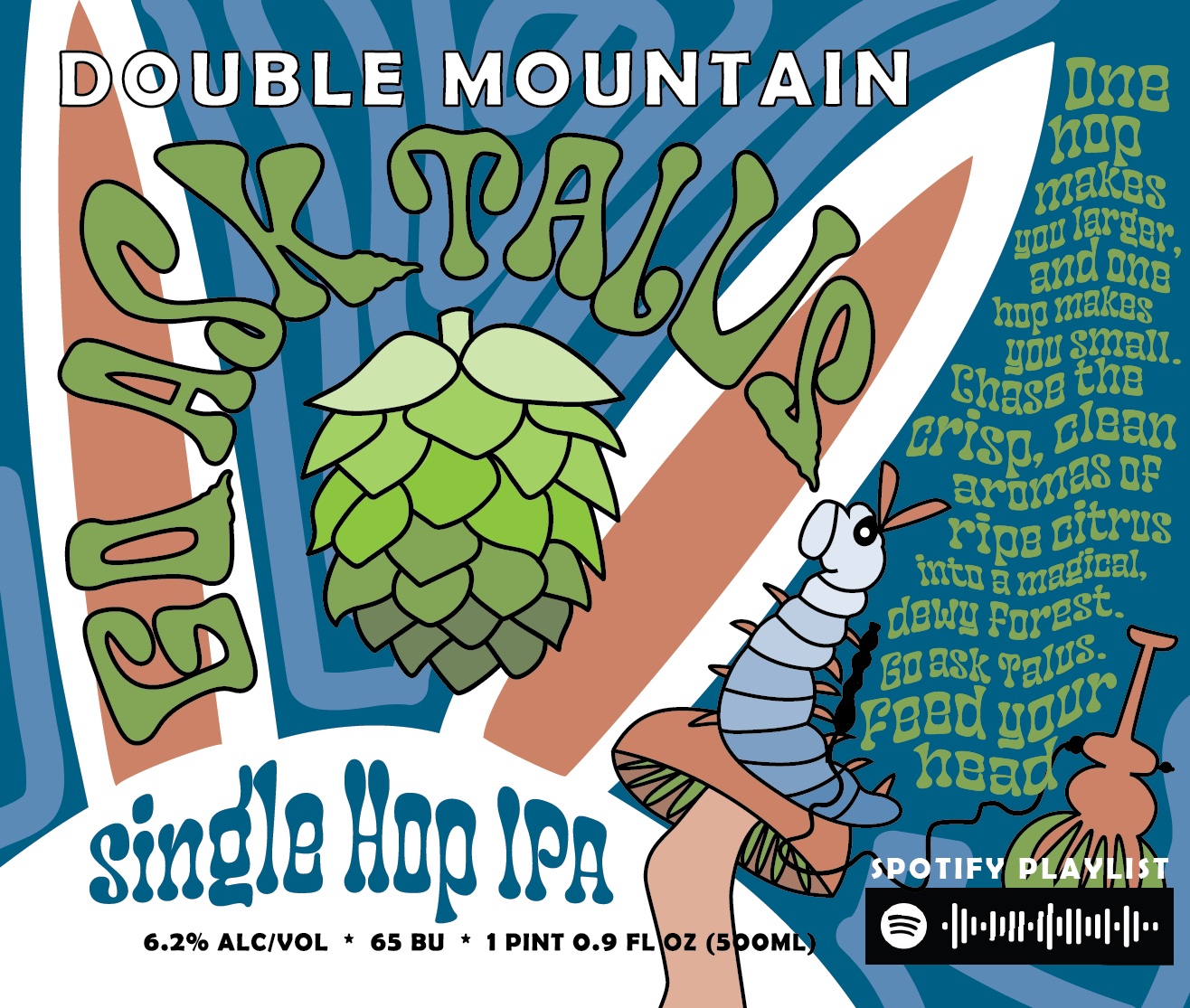 Greg Balch, Double Mountain's Head Brewer, expressed his excitement about collaborating with his peers to create this beer and curate the Spotify playlist. The allegory of Alice's journey down the rabbit hole inspired the playlist, which is intended to complement the beer's character. Greg hopes that everyone who tries Go Ask Talus will discover something new and intriguing.