Ecliptic Brewing Offers Phaser Hazy IPA Year Round
|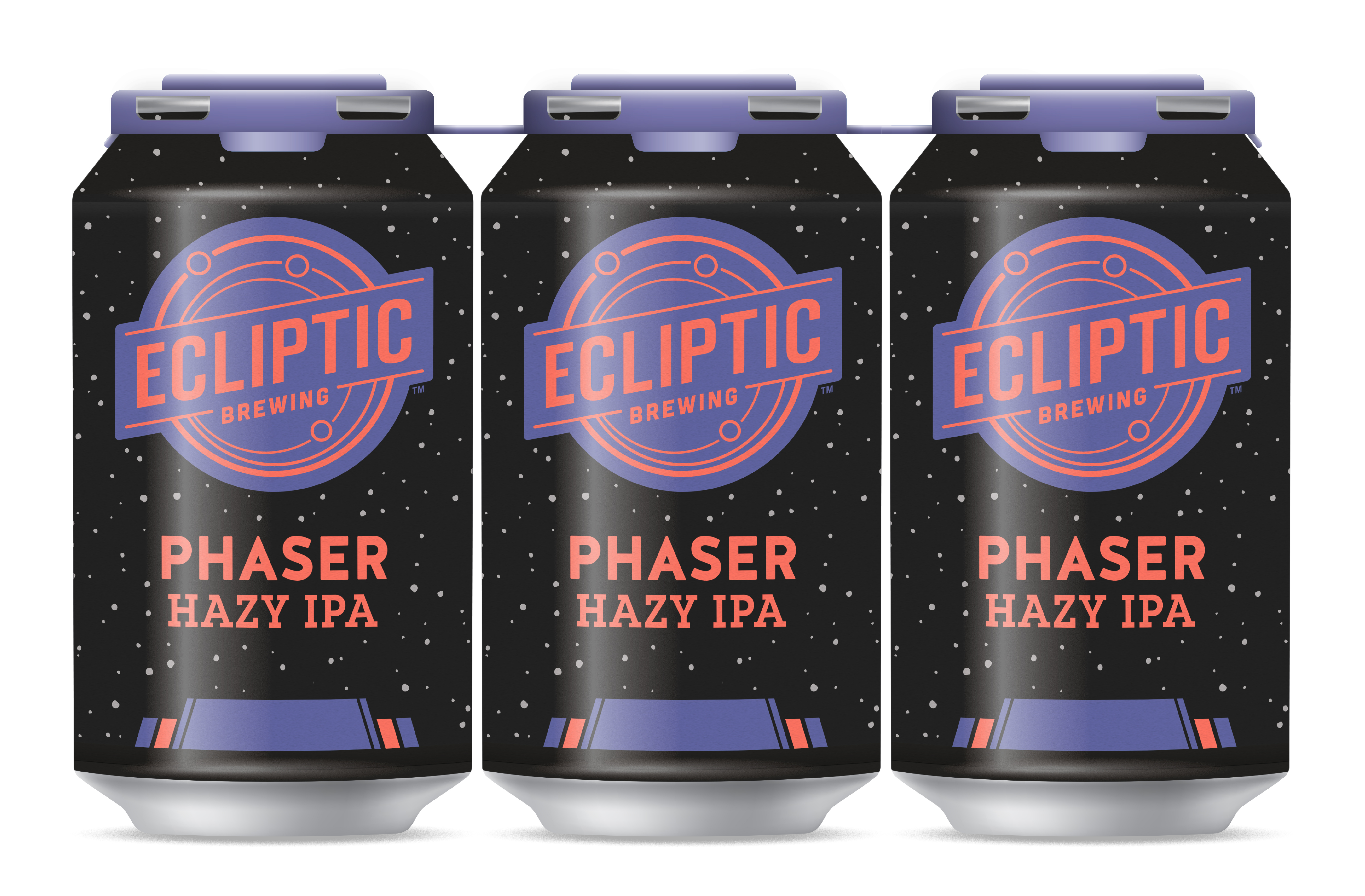 Returning to store shelves and tap handles from its release this past winter is Phaser Hazy IPA from Ecliptic Brewing. Originally released as a seasonal beer, Phaser Hazy IPA will now be able in limited runs throughout the year.
When it came to decide on adding Phaser Hazy IPA to a year-round beer it was an easy one. "In my time here at Ecliptic I've never been asked more for a beer's comeback than Phaser Hazy IPA," said Erin Grey Kemplin, Ecliptic Brewing Sales Manager.
Phaser Hazy IPA:
Juicy and unfiltered, Phaser Hazy IPA stuns with a lively array of fruity hop notes. Phaser features Citra, Azacca, Mosaic, and Motueka hops.
ABV 6.5%
Phaser Hazy IPA will be available in both draft and 6-pack cans from the Ecliptic Brewing distribution network: Maletis Beverage (Portland, Salem, Vancouver WA), Bigfoot Beverage (Eugene, Bend, Coast), Fort George Distributing (Northern Oregon Coast, Southern Washington Coast), Summit Distribution (Southern Oregon), NW Beverages (Seattle, Tacoma), Odom (Eastern Washington, Northern ID), Dickerson Distributing (Bellingham), Crooked Stave Artisans (Colorado), Freedom Distributors (North Carolina), and Graybeal (Eastern Oregon).