Ground Breaker Releases Route 20 New Englandized IPA
|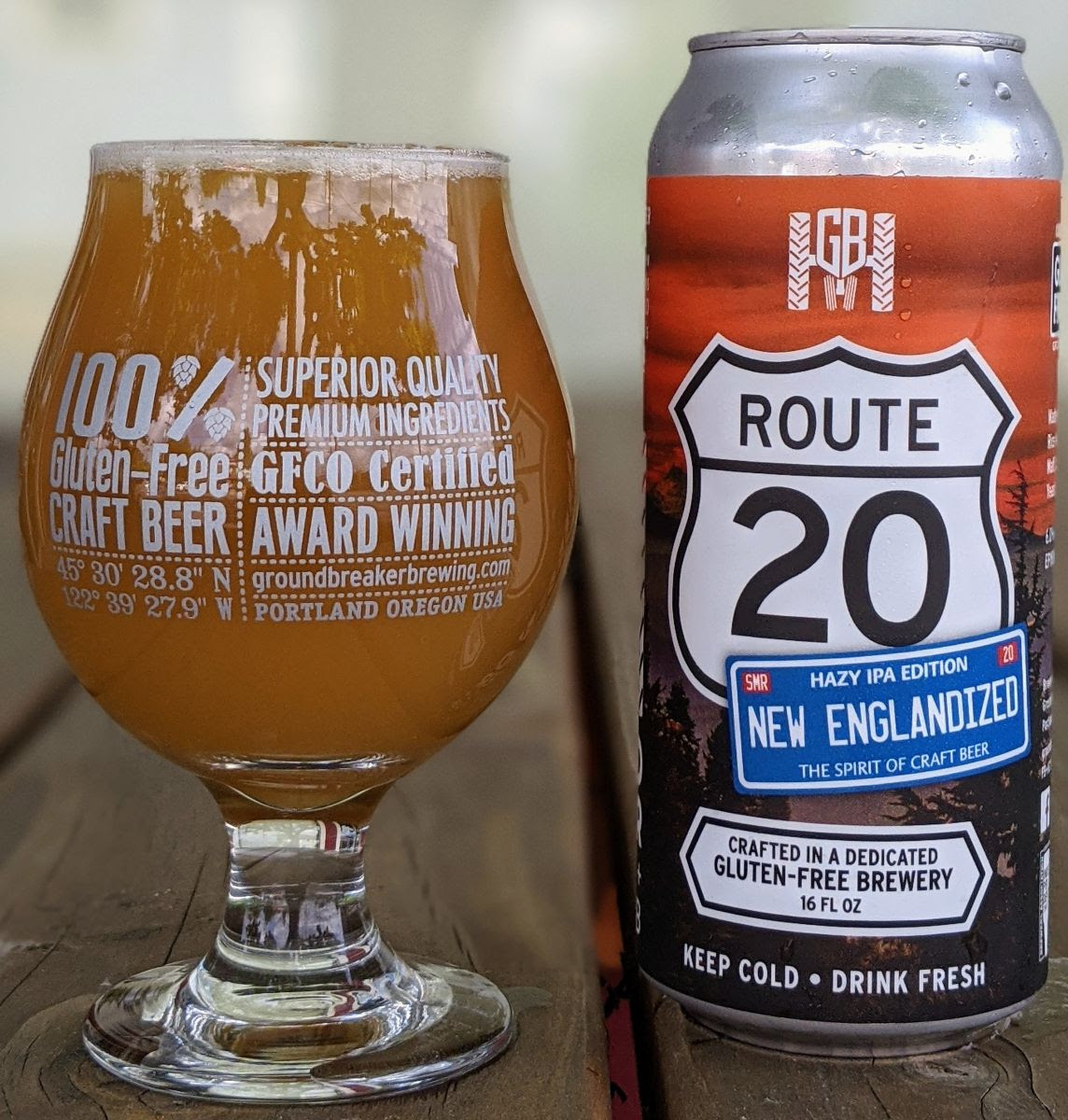 A new twist on a popular single hop IPA returns from Ground Breaker Brewing, the 100% dedicated gluten-free brewery. Ground Breaker Brewing's Route 20 IPA is named after the longest continuous road in the United States, U.S. Route 20.
Now a new hazy version of Route 20 IPA is hitting the marketplace. Route 20 New Englandized IPA is a gluten-free IPA that clocks in at 6% alcohol by volume and becomes the third hazy or juicy IPA from the seven time Great American Beer Festival medal winning brewery.
"Route 20 has always been the beer where we feel free to play with new ingredients and techniques," said Ground Breaker Head Brewer Tyler Kueber. In a press release. "We've learned a lot over the past year using these new ingredients. It's exciting to use them to bring newer styles of beer to the gluten-free community."
This new version of Route 20 IPA is not the only new hop forward beer being released during late summer from Ground Breaker. "We plan on releasing a fresh hop version of this beer in the coming weeks so people will be able to taste the New Englandized and a fresh hop New Englandized side by side," revealed Kueber, in a press release.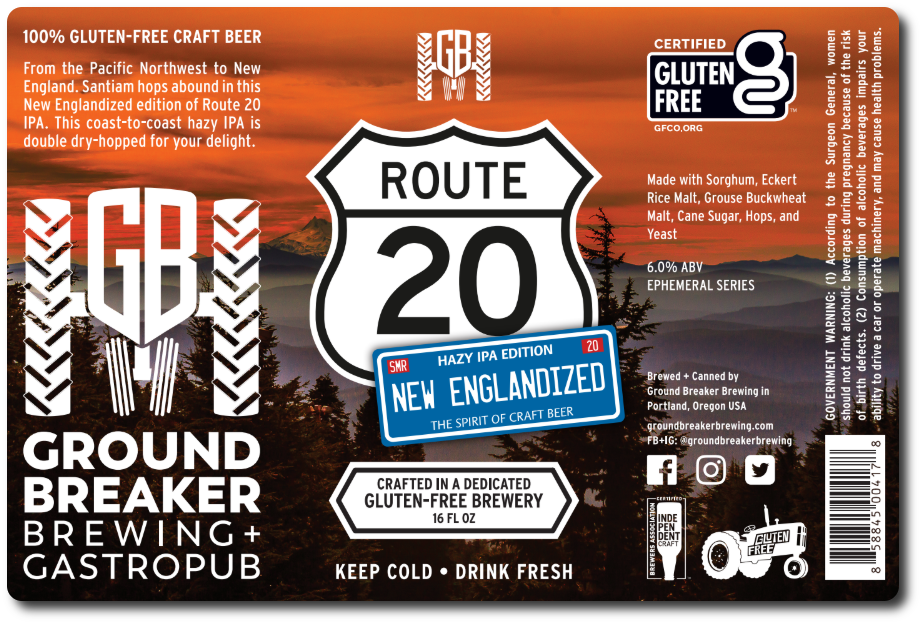 Route 20 New Englandized IPA is currently available in 16oz cans and on draft at the Ground Breaker Gastropub in Southeast Portland. The beer will also be distributed throughout the Ground Breaker distribution network in the coming weeks.