Hopworks Urban Brewery Releases Grizzly Snacks Berry Sour
|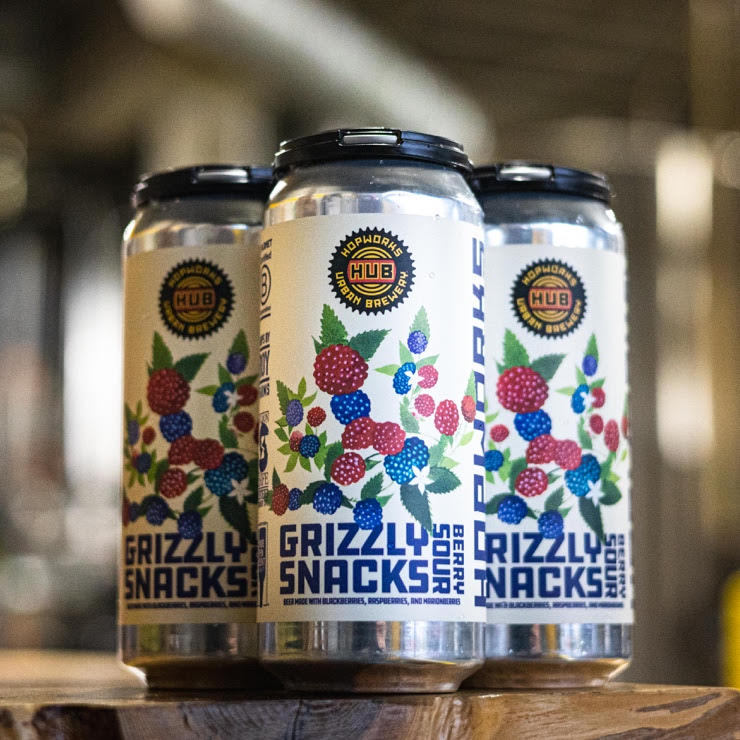 The trend of brewing kettle sour beers continues as Hopworks Urban Brewery (HUB) returns with Grizzly Snacks Berry Sour. Now for the second year, this kettle sour beer brewed with marionberries, blackberries, and raspberries is once again packaged in 16oz cans.
"Just as our bear friends begin the descent into their dens, we wanted to release a sour in honor of them and their favorite snacks: berries," said Matt Speckenbach, Head Brewer at Hopworks, in a press release. "There's nothing quite like drinking beer like a bear!"
HUB describes Grizzly Snacks Berry Sour as quaffable and refreshing, with a beautiful red hue drawn from heaps and heaps of marionberries, blackberries, and raspberries. Yep, the perfect snack for a grizzly, hence the name and sits at 6.0% ABV. 5 IBU.
Grizzly Snacks Berry Sour is priced at $12/4-pack and is now available on tap and in 16 oz. 4-packs at grocers, bottle shops, and at Hopworks' two locations on SE Powell Boulevard in Portland and SE Mill Plain Boulevard in Vancouver, Washington.