Migration Brewing Debuts the New Year-Round Migration IPA
|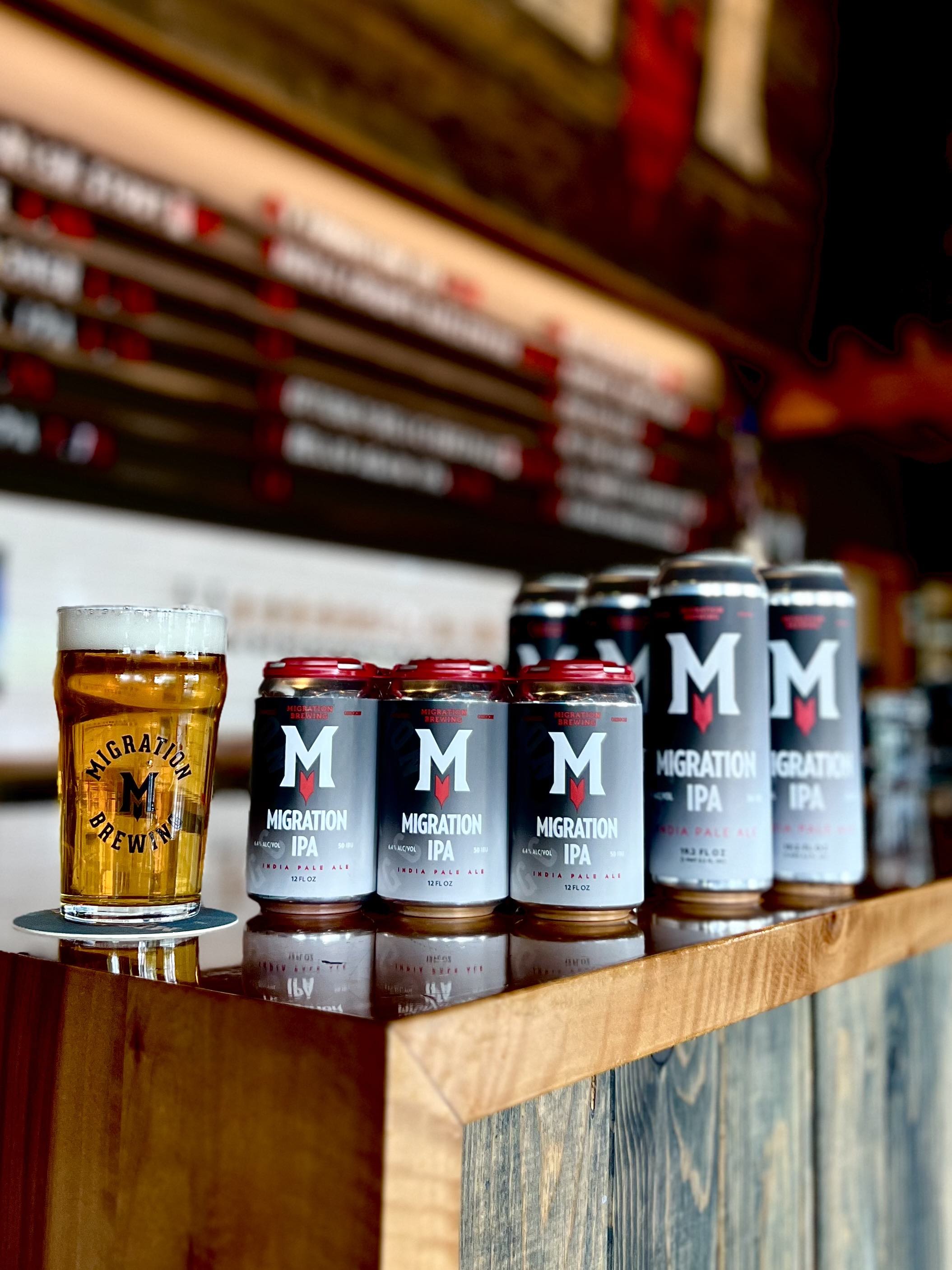 A new year-round beer has been released from Migration Brewing. Hitting its distribution channel on June 1st is Migration IPA.  This modern, American IPA will be replacing Hop Fire IIPA and will be hitting the shelves at all major retailers in Oregon.  The beer was developed at Migration's small batch innovation center "The Shop" over the past 6 months. The new IPA is a central piece of Migration's regional distribution strategy and will be available throughout the company's distribution footprint.
"Migration IPA is a celebration of everything that our company stands for; bringing together the culmination of 13 years of brewing experience, commitment to quality, and a passion for great beer" says Mike Branes, Co-Founder and Brew Master, in a statement. "We've curated some of the region's most sought-after ingredients and have challenged our beer team to develop a next generation IPA.  I think this new beer will really be enjoyed by both brewers and craft beer fans," states Branes.
In brewing Migration IPA, the brew team at Migration used a lean grain bill to the push the hop bill of Citra, Azaca and Cryo Columbus hops to the forefront with plentiful and punchy aromatics.  The flavor profile is described as exuding bright notes of tangerine, peach and grapefruit.  Migration IPA sits at 6.4% ABV and 50 IBUs, as the brewery hopes that this becomes an everyday IPA.
Migration IPA will also be available at all company locations in both package and draft year-round! The beer will also be will be available throughout the brewery's distribution footprint that includes Oregon, Washington, Idaho, and Colorado.