Gigantic Brewing + Double Mountain Collaboration – Super Friends IPA
|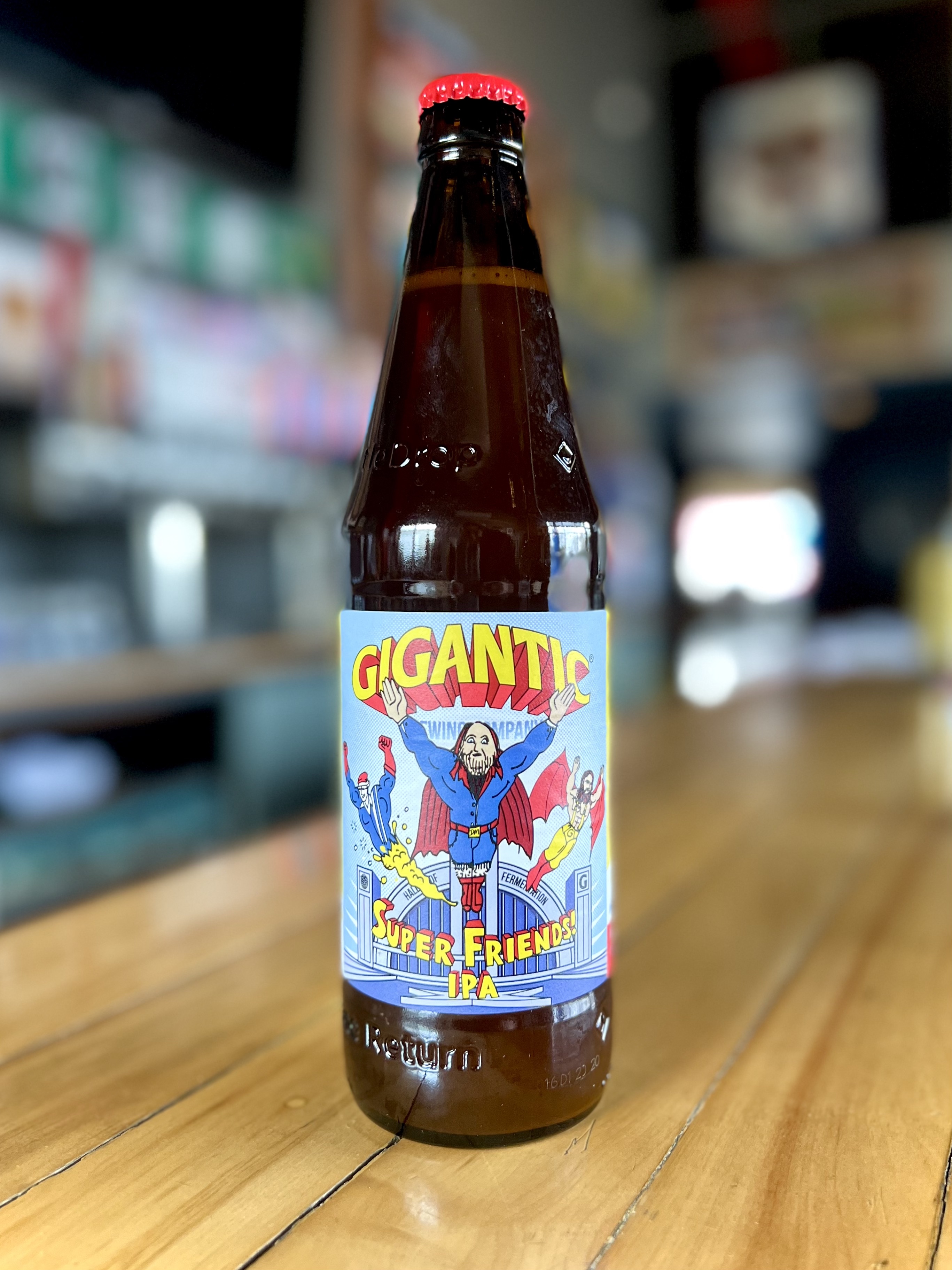 Tuesday, Feb 1st 2022: Gigantic Brewing is proud to announce a brand-new super collaboration. We have paired up with our friends from Double Mountain Brewery in Hood River, OR to brew Super Friends IPA!
"When great brewers come together in the Hall of Fermentation, bound together in their pursuit of flavor, their individual superpowers will surely combine to create a beer that will do justice to their skills – that will stand up for brewing integrity – a beer that's not just for Saturday mornings!", said Gigantic Masterbrewer Van Havig.
The Super Friends collaboration started with each brewery's favorite hops, Gigantic = Crystal and Double Mountain = Cluster. Those two hopwent in the kettle and then we dry hopped with Amarillo and Cascade. Enjoy notes of citrus, pine, and floral hop aromas and flavors.
There are a number of things Gigantic and Double Mountain share in common besides love of classic hops and classic Saturday morning cartoons. Possibly the most important is packaging our beers in refillable bottles.  OBRC BottleDrop Refillables are sorted, washed, inspected, and delivered back to Oregon's craft beverage producers to be refilled. Our commitment to reusable package and sustainability is paramount. We came together to showcase our love of beer and passion for keeping our air clean, our beaches, parks and roadsides litter-free, to promote a circular economy and set a model for future generations. Thank you for choosing breweries that support our community and the planet!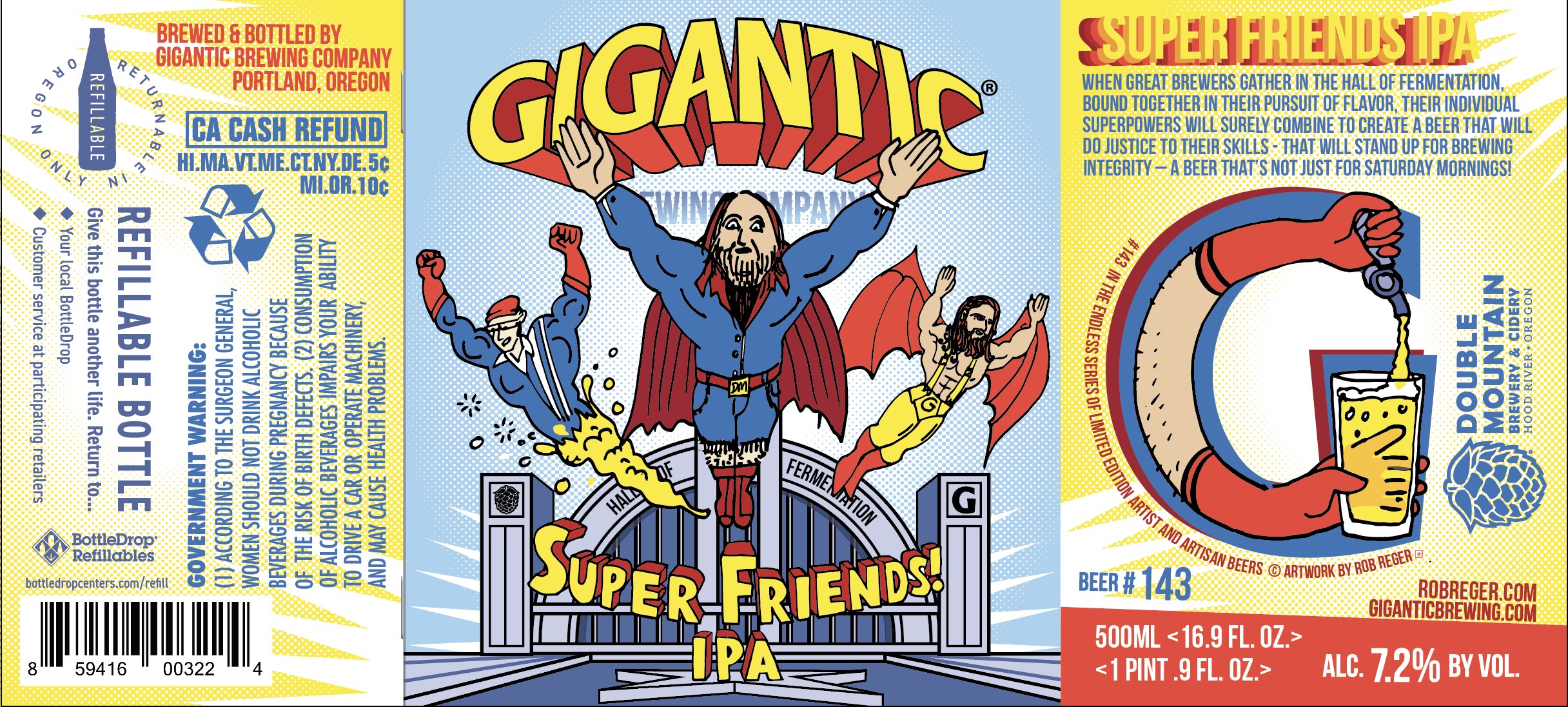 Our super talented Art Director Rob Reger designed the Super Friends label. You might remember him from our never-ending lineup of Ginormous IPA labels. As the founder, creative director, and president of Cosmic Debris, Rob introduced the world to Emily the Strange- an icon of empowerment for young alternative girls and outsiders of all ages. Alongside Emily and his many feline based creations, his Reger's sophisticated surrealistic art work explores the dark, entertaining, crossroads between desire and the absurd.
Join us for First Taste Tuesday featuring Super Friends IPA on February 1st at both The Brewery and Champagne Lounge (5224 SE 26th Ave) and Robot Room at the Rocket Empire Machine (6935 NE Glisan). You can also look for Super Friends on draft and in 16.9oz refillable bottles in the Portland metro area, at Double Mountain Brewery, and along the west coast in CA and WA!