Reuben's Brews Enters the Cold IPA Category with Stay Frosty IPA
|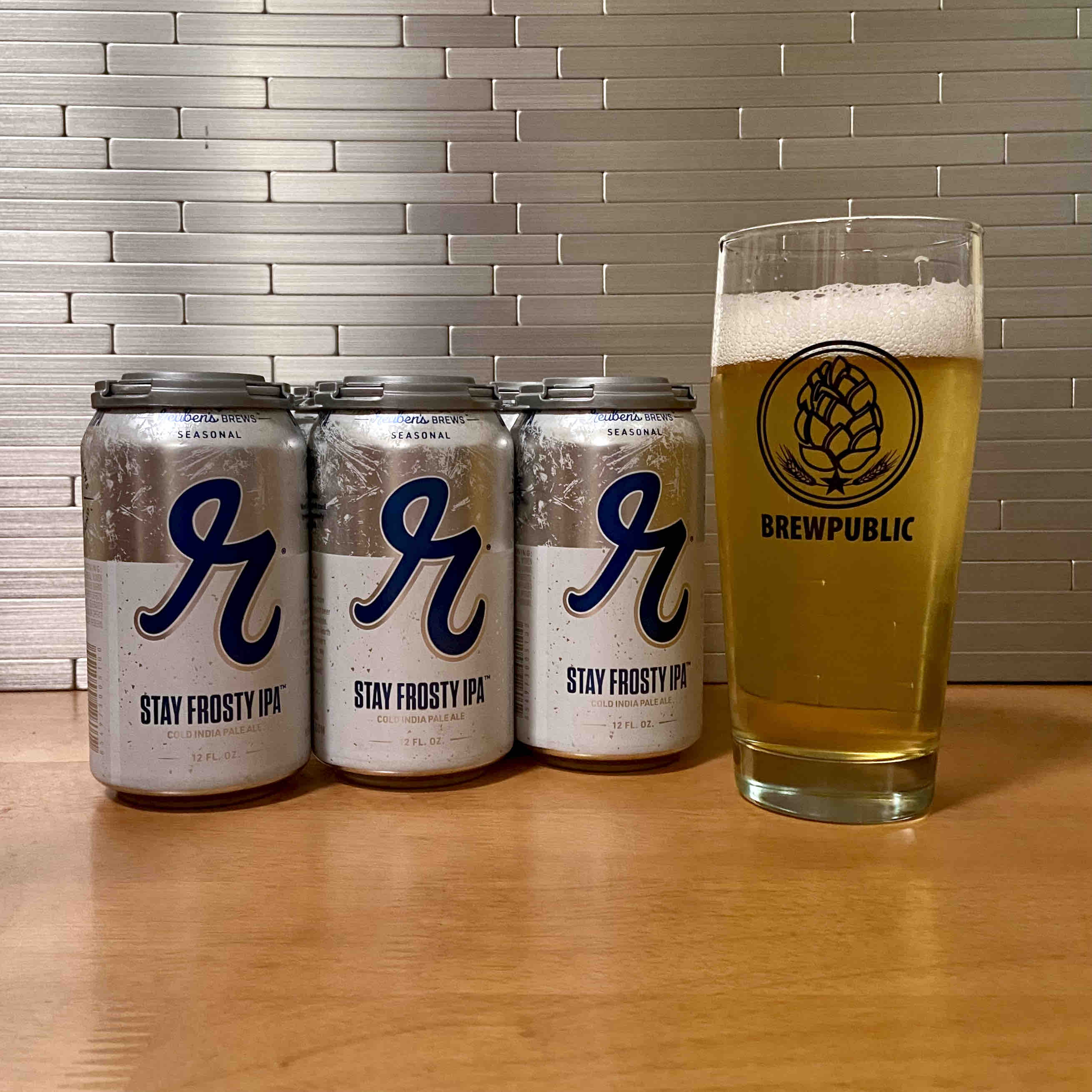 Reuben's Brews enters the Cold IPA category with the seasonal release of Stay Frosty IPA. This hop forward lager is similar to that of an India Pale Lager (IPL) but fermented at a cooler temperature than a normal IPA.
This new category of Cold IPA uses the IPA moniker to help drive better sales than the IPL category did when it gained a bit of traction a few years back. In brewing a Cold IPA, brewers use a lager yeast instead of the warmer fermented ale yeast to deliver a clean body that allows the hops to shine without any of the usual ale yeast aromas.
The brew team at Reuben's brewed Stay Frosty IPA with a malt bill of Weyermann Pils, Gambrinus Pils, and Flaked rice that's backed up with a hop bill of Simcoe, Centennial, Cascade, and Columbus. The addition of flaked rice to the grain bill imparts additional clarity and crispness. While the addition of a larger amount of hops build an assertive bitterness. This is then balanced with some dry hopping at the end of fermentation that delivers the hop boldness.
Stay Frosty IPA results in a distinctively clear and refreshing beer with the hop intensity that's reminiscent of a West Coast IPA and the clean finish of a traditional lager. Yes, it's a bit different than a normal lager or IPA, but not a style that seems to be seeing too much growth. It's reminds us a bit of the Brut IPA or the previously mentioned IPL, styles that received a bit of buzz out of the gate, but then faded away.
Locate Stay Frosty IPA that sits at 6.9% ABV and 50 IBUs by using the Reuben's Beer Finder where it's available in 6-pack, 12oz cans and on draft through December across the Pacific Northwest.