Rosenstadt Brewery Bottles its Kölsch Style Ale
|
This past weekend freshly bottled 12oz, six-packs of Kölsch Style-Ale from Rosenstadt Brewery began arriving in the Portland area marketplace. Inspired by the beer from Köln, Germany, Rosenstadt has offered its take on this classic German beer on draft, now the brewer has bottled its version for the very first time.
Rosenstadt Brewery provided this brief description of the German style ale.
In the Northern city of Köln, (Cologne) brewers have historically made ales. When pale lagers became popular, local brewers adapted their process, continuing with ale yeasts, but lagering (aging) the beer for smoothness. On top of a cracker-like breadiness, our Kölsch gets a honeydew and strawberry note from Hüll Melon hops; treated water provides a crisp, mineral finish.
Rosenstadt Kölsch Style-Ale is brewed with German malt and hops to help create a cracker maltiness and honeydew melon fruitiness; a crisp, mineral finish. This ale sits at 5.1% ABV and 25 IBUs.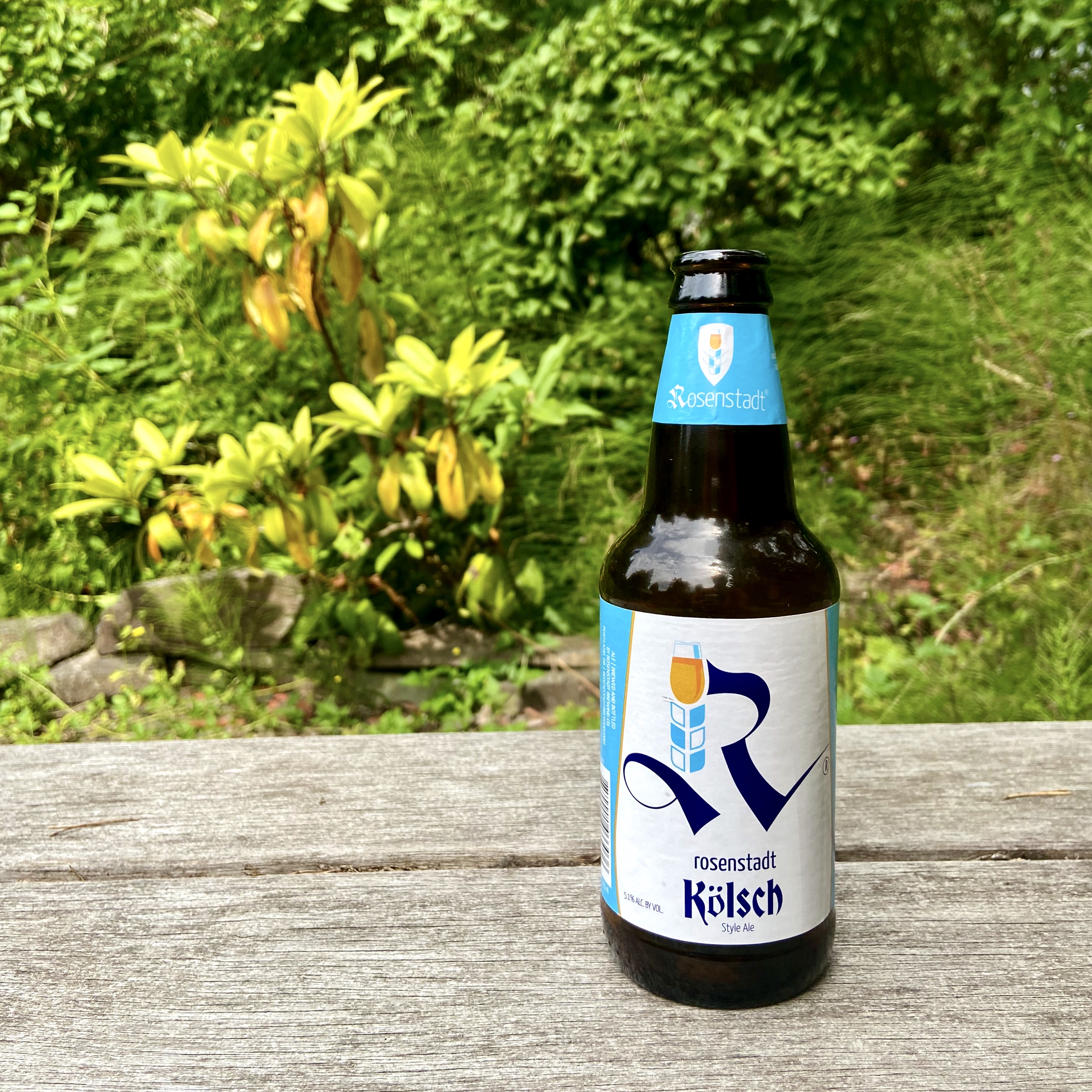 You can find Rosenstadt Kölsch Style Ale next to Rosenstadt Helles Lager at all New Seasons Markets and Market of Choice in the Portland, OR area. Rosenstadt Kölsch Style Ale is also available at John's Marketplace, The Portland Bottle Shop, The BeerMongers, Beer Bunker, ABV Public House, Olympia Provisions Public House, Providore Fine Foods, P's & Q's Market and others.