WeldWerks Releases Strawberry Cheesecake & Vacay Everyday
|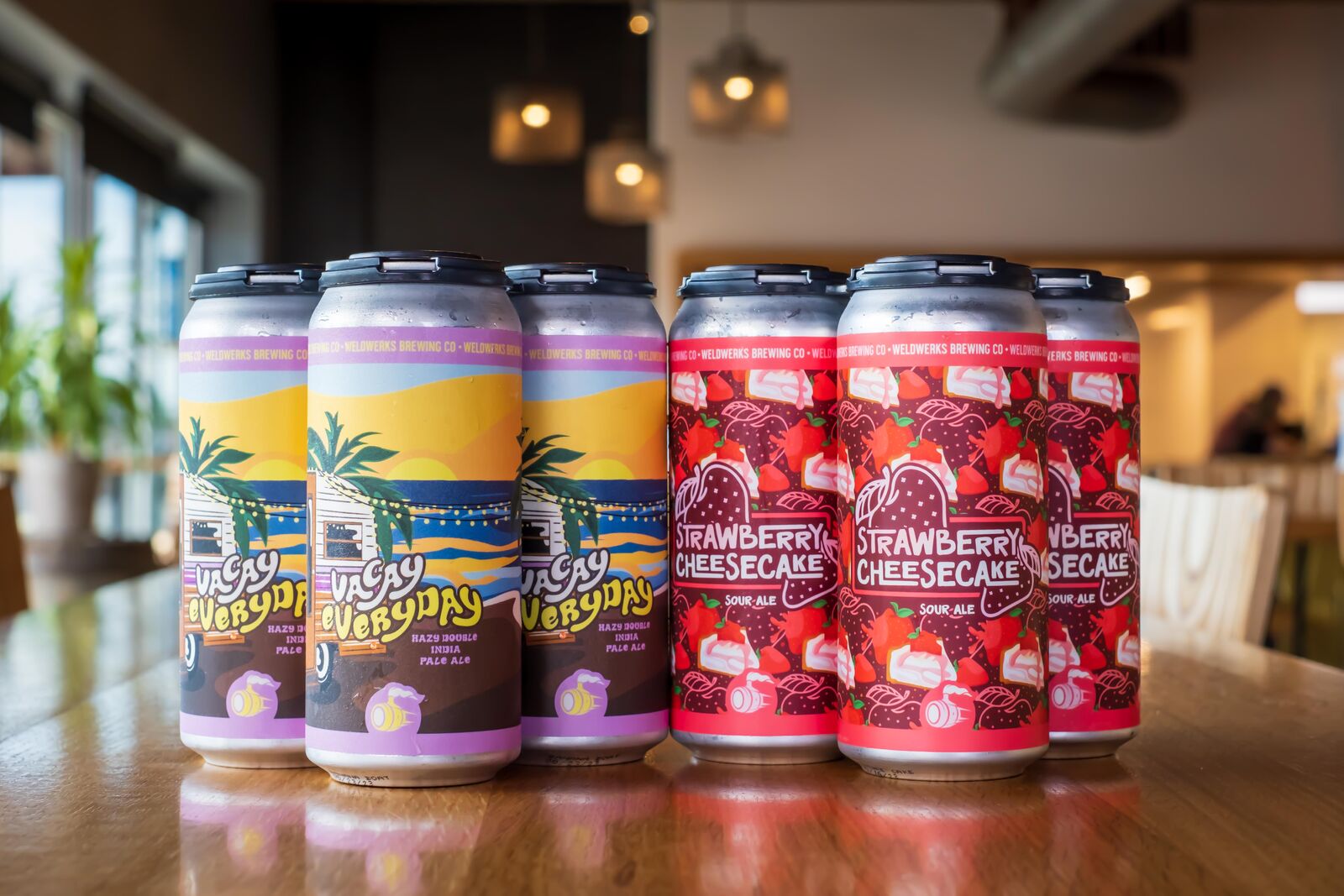 A few new summer beer releases are on the way from WeldWerks Brewing Co. The Greely, Colorado based brewer is set for its next round of limited release beers – Strawberry Cheesecake and Vacay Everyday. Both beers will be released at the WeldWerks taproom on Friday, June 30. The beers will also be distributed to 24 out-of-state markets starting in July. Both Strawberry Cheesecake and Vacay Everyday were brewed to bring some nostalgia to its customers.
Strawberry Cheesecakeis the next pastry sour coming out of the brewery's ever-popular cheesecake lineup. The supremely drinkable, and delectable, sour ale is brewed with strawberry puree, cream cheese, milk sugar, and graham cracker to produce your favorite summertime dessert in a can. At 4.5% ABV, this tangy and luscious drink requires no fuss or prep—just crack open the can.
"Strawberry Cheesecake is a standout favorite among our rotating line of cheesecake sours because it's pretty much your favorite dessert in a can," says WeldWerks Head Brewer Skip Schwartz "As folks enjoy their summertime picnics and BBQs, we hope they bring Strawberry Cheesecake to share with family and friends."
Vaca Everydayis an 8.8% ABV Hazy IPA that will take you out of your mundane daily tasks and into a tropical paradise. This crowd-favorite is brewed with Sabro, Citra and Lotus hops that boast huge notes of coconut, tangerine, grapefruit and a slight hint of vanilla and cedar. Take a sip, close your eyes, and let vacation come to you.
"Vacay Everyday is a really awesome beer that I have enjoyed since we started brewing it last year," says Schwartz. "The tropical notes are very intense so it's almost like you're drinking a hoppy version of a pina colada."
Both beers will be available on draft and in 4-packs at WeldWerks starting on Friday, June 30. The beers will also be available at participating retail locations in the following states: Arizona, California, Connecticut, Florida, Georgia, Idaho, Illinois, Iowa, Kansas, Massachusetts, Michigan, Minnesota, Nebraska, Nevada, New Hampshire, New Jersey, New York, North Carolina, Ohio, Oregon, Pennsylvania, Rhode Island, South Carolina, and Wisconsin. Check out the WeldWerk Beer Finder to find participating retailers in your area.