Wookey Jack Returns From Firestone Walker Brewing In a Limited Run
|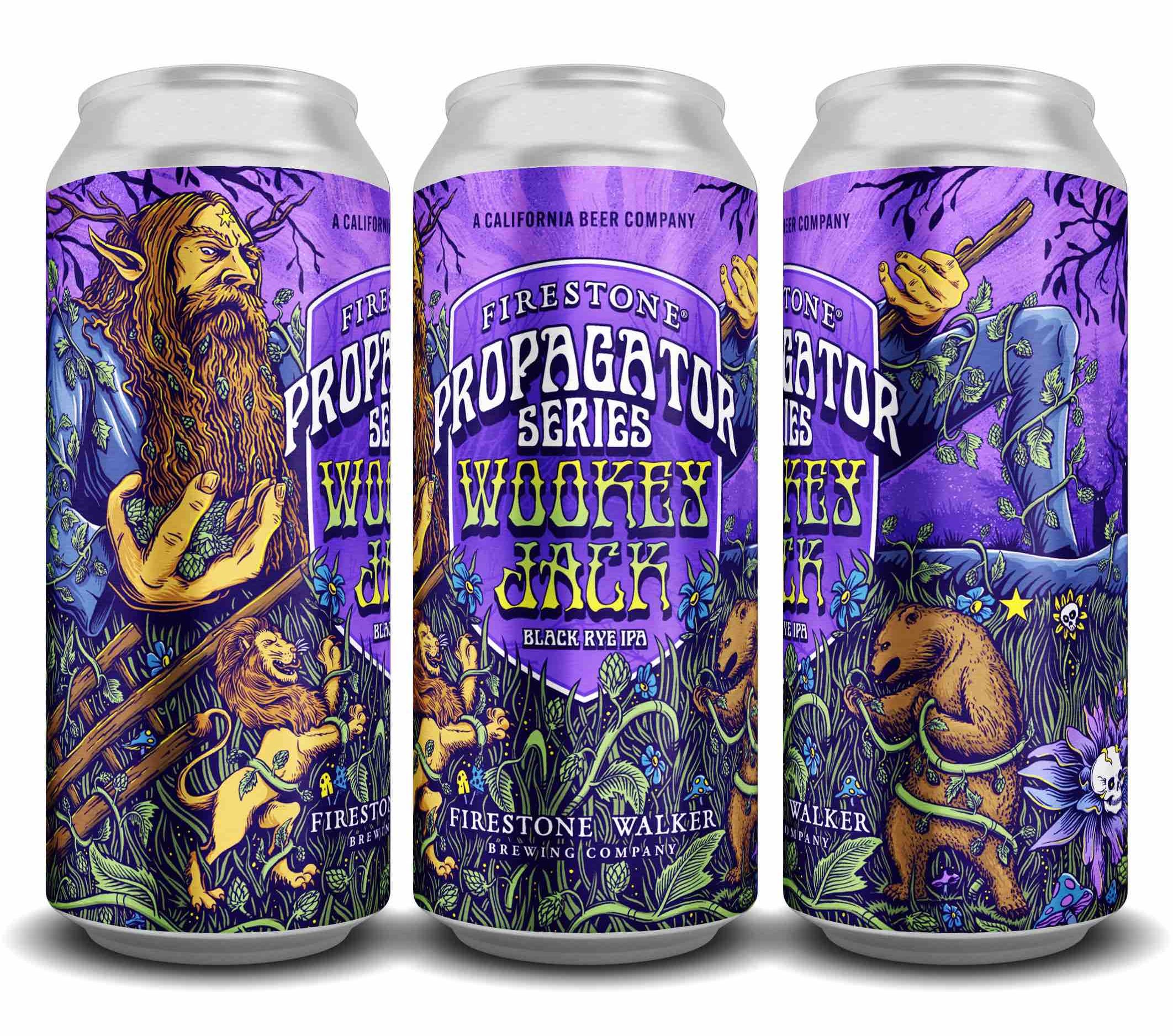 To kick off the New Year, Firestone Walker Brewing returns with a limited run of its fan favorite Wookey Jack. Brewed in Venice, California at the brewery's Propagator Pilot Brewhouse, Wookey Jack is a Black Rye IPA that has earned a Gold Medal at the Great American Beer Festival on three occasions, most recently this past year in 2020.
Part of the Propagator Series, Wookey Jack returns and remains true to the beer's mantra: "Gnarly on the outside yet refined on the inside." This latest batch of Wookey Jack uses the original recipe that includes loads of dark malts with rye adding a spicy grain element. The hops are dank, sticky Citra and pungent Amarillo, both of which are incorporated into a massive dry-hop regimen.
What's different this time is a primeval new can design that reflects Brewmaster Matt Brynildson's affinity for music and art. "It's bold and whimsical with some live concert poster art feel, which is very much what Wookey is all about," said Brynildson, in a statement.
Wookey Jack was initially created in 2012 as Brynildson's answer to the emerging Black IPA or Cascadian Dark Ale (CDA) style that was gaining a bit of traction. The beer went on to take Gold later that year at the GABF and did so again in years 2013 and 2020.
"There were a few beer geeks out there saying that Firestone Walker still had yet to really make a truly over-the-top hoppy IPA, even after the release of Double Jack," Brynildson recalled. "So we decided to take the gloves off and make the biggest, boldest IPA we could at the time. Our twist was the addition of rye malts, which complements the aggressive hop character coupled with the dark malts."
When the Black IPA style faded a bit, Wookey Jack was discontinues in 2016 except for a few smaller releases here and there.
"American Black IPAs faded in popularity, but Wookey Jack was always considered a benchmark of the style," said Propagator Brewer Sam Tierney, in a statement. "It's cool to see it return."
Beginning today, Wookey Jack will be available via a limited run of 4-pack, 16oz cans in all Firestone Walker locations as well as online at FirestoneBeer.com.