Beer Review – 10 Barrel Brewing Guava Crush
|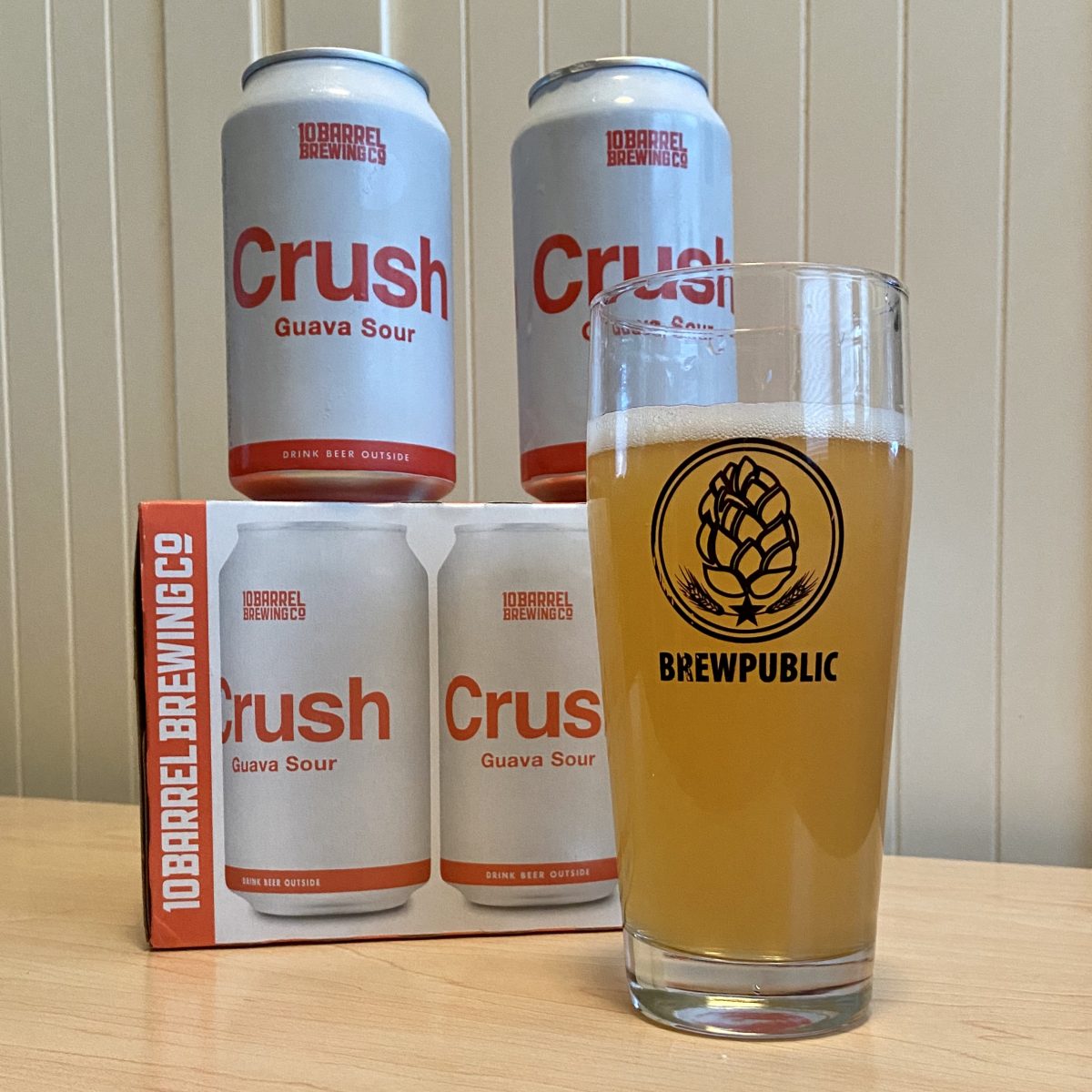 The lineup from 10 Barrel Brewing has expanded this summer with the release of the Guava Crush. Part of the Crush Series, one of the brewery's popular lineups, brings together the tart flavors of guava in this kettle sour perfect for the warmer days ahead.
Just as the other beers in 10 Barrel's Crush Series, Guava Crush begins its life as a Berliner Weisse. Then the Crush brew team adds pink guava to this version that creates a mildly tart, well rounded refreshing beer.
Packaged in the usual non-descript can that brings back memories of the generic beer cans from nearly 40 years ago. Where Guava Crush differentiates itself from other Crush cans is with its pink font that adorns the can.
Guava Crush pours a hazy straw color with minimal head and aromas of tart guava. The mild sweetness that the native South American guava can supply compliments the tartness from the Berliner Weisse base beer that is used to create 10 Barrel's Crush series of beer. The unique use of adding guava to its sour beer lineup is one that works quite well. At 5.3% ABV and 9 IBUs, Guava Crush is a crisp and refreshing sour ale that is easy on the palate.
Guava Crush is available in 12oz, 6-packs and on draft throughout the 10 Barrel distribution footprint. To locate Guava Crush or any other 10 Barrel beer use the brewery's Beer Finder.