Fenceline Cider Launches Home Delivery Fenceline Cider Club
|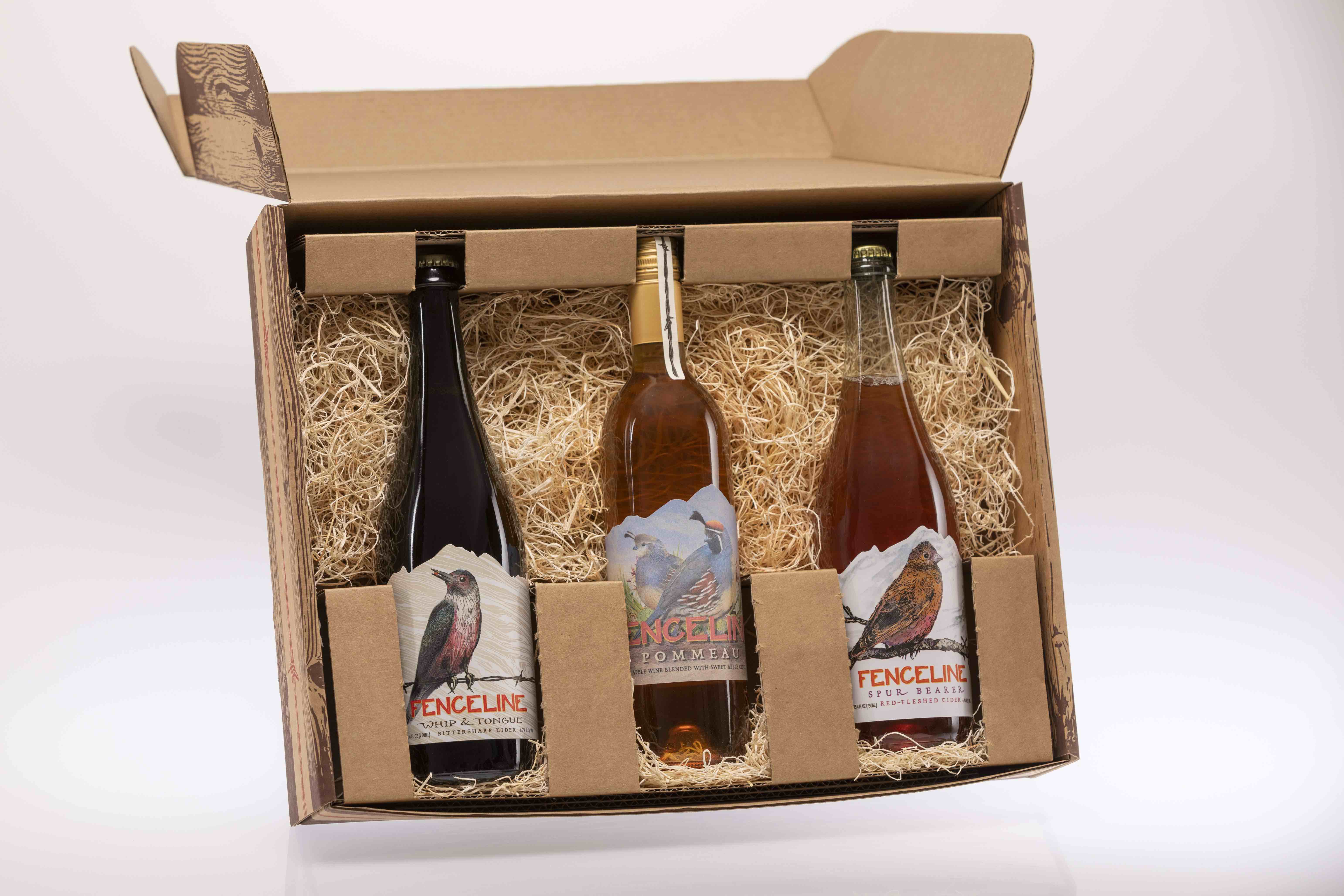 A new home cider delivery club from Fenceline Cider began earlier this month. Fenceline Cider Club members will each receive a curated three bottle box of Fenceline's finest ciders every three months. These ciders will be based around the season that it is shipping in. The debut box is the Fall Equinox that coincides with the harvest season.
The quarterly Fenceline Cider Club will bring three exquisite ciders from Mancos, Colorado to the front door of cider lovers in 39 states and to DC. This includes Oregon, Washington, California, Idaho, and Alaska.
The goal of this new Cider Club is to offer cider drinkers a unique apple experience from Fenceline's historical orchards of the Southwest Colorado to the homes of cider enthusiasts everywhere. Each cider club release will feature a hand-picked selection of craft cider complete with tasting notes and seasonal field observations from cider makers and Fenceline owners Sam Perry and Neal Wight.
"Since opening the doors to our taproom in Mancos, we have always been inspired by creating a community around the love of craft cider," says Fenceline owner, Sam Perry, in a statement. "Our cider club is a portal to share our cider across the country."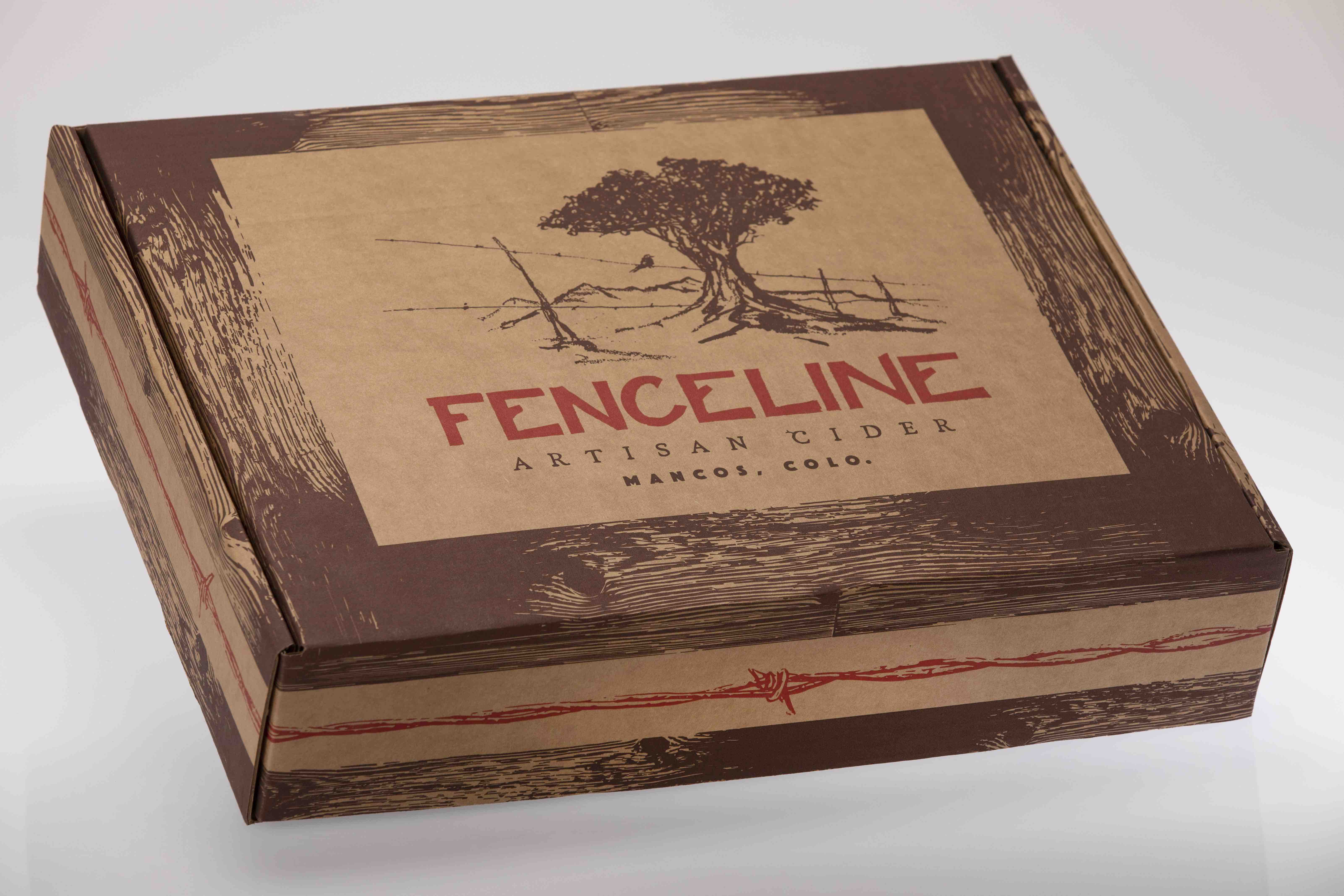 The Fall Equinox box brings together three lovely ciders – Spur Bearer, Whip & Tongue, and Pommeau – in a well-presented box with fine details and excellent tasting notes. Each box will cost $59.00 plus shipping. Benefits include discounts on all online and taproom to-go sales, VIP invitations to future events and the option to gift one cider shipment per year to a friend or family member upon request. To join or learn more about the club visit here: https://www.fenceline.co/club.
From working our way through two of the bottles we were delighted with the flavors from both Spur Bearer and Whip & Tongue. The one that stood out to us was Spur Bearer as it represented a red-fleshed cider to the fullest extent. There was pleasant tartness that made for a great journey of flavor at a respective 6.7% ABV.
The other bottle we sampled was the Whip & Tongue. This cider was aged in French Oak casks that brought forth an interesting oak flavor that melded well with the acidity of the cider.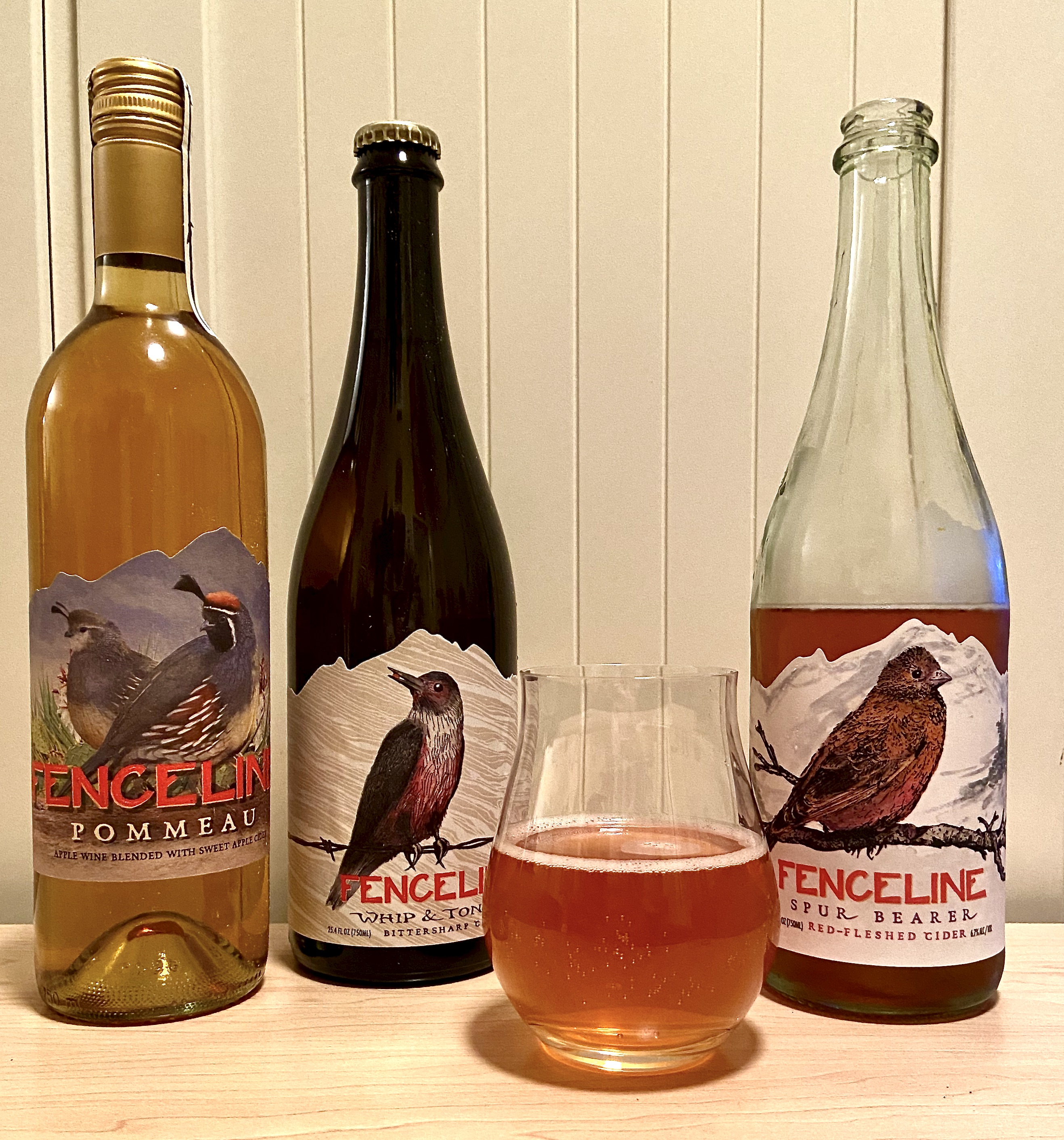 Listed below are the Fenceline Cider Fall Equinox tasting notes that were provided in the shipment.
Spur Bearer
This cider is crafted from rare, red fleshed apples that are close relatives of the wild apple forests of Kazakhstan.  At their core, these apples are crimson red, and their flesh is bursting with a myriad of wild flavors.  With roots that stretch back to the Eurasian steppe, red fleshed apples are hearty and well adapted for life here in the arid west.  This cider is complex, tart, and tastes of summer melon and tropical pineapple. 6.7% ABV
$17.00 / 750 mL
Whip & Tongue
The Whip & Tongue is our expression of a Bittersharp cider. The fruit was sourced from highest quality, Colorado Grown, English-stlye cider apples available.  Aged in French oak casks, this cider is well balanced and fruit forward. The rich layers of tannin and malic acid born into this old world fruit presents the tongue with a myriad of flavors. 6.8% ABV
$17.00 / 750 mL
Pommeau
Pommeau is traditionally a French product and very popular in Normandy. A select amount of this 100 proof apple brandy product becomes the alcoholic base and preservative for fresh apple juice that we age in bourbon barrels. This unique spirit, called Pommeau, lives in between the bold and higher proof Calvados and the sweet and tart of the cider it was born from. Fenceline's Pommeau is made from a bittersweet apple blend, which we then distilled at Honey House Distilling in Durango, Colorado. Once blended with fresh apple juice, the final mixture is then left to age in used bourbon barrels for 12 months. The result is a bright harmony of sweet, tannic and tart — true to the cider apples and the mountain orchards from which it came. 22% ABV