Oregon Cider Week – Special Edition To Take Place in January 2024
|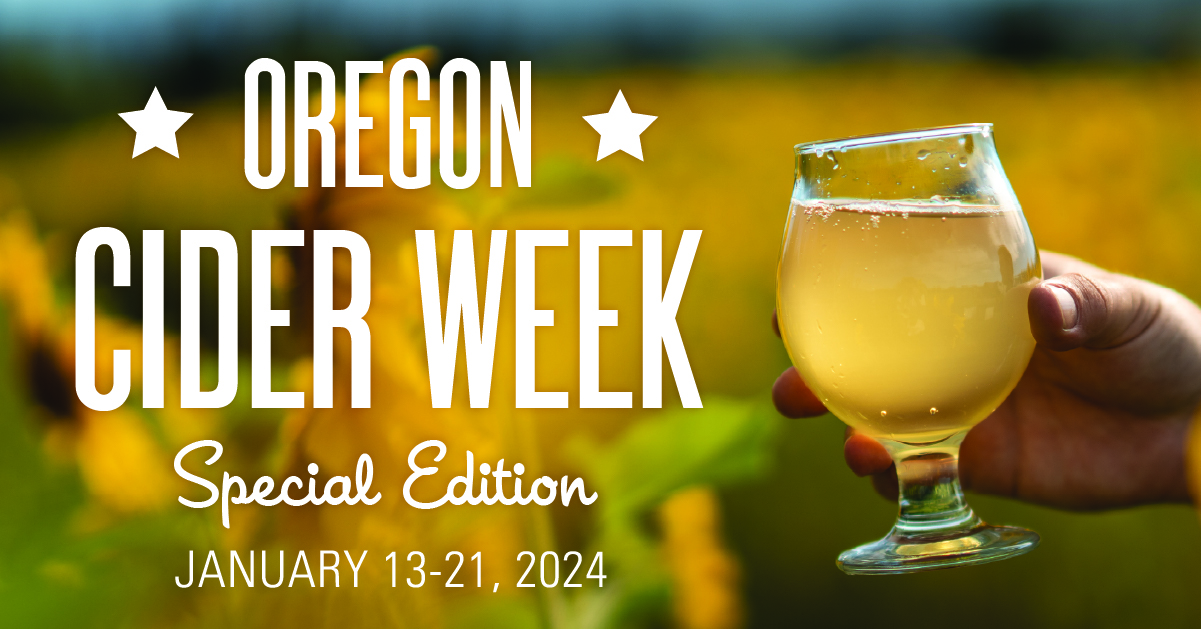 When the 2024 edition of CiderCon takes place in January 2024 in Portland, Oregon, the statewide celebration of Oregon Cider Week will return from Saturday, January 13 – Sunday, January 21. Events will include tastings, tap takeovers, meet the maker events, pairing dinners, limited releases and more.
Oregon Cider Week is produced by the non-profit NW Cider Association (NWCA) and sponsored by Columbia Distributing. The nine day event taps into the buzz of excitement around CiderCon, the world's largest cider conference, which will be held in Portland that week for the first time in nearly a decade. CiderCon will bring 1,000+ attendees into the city, including makers and apple growers from around the world.
Oregon is home to nearly 80 cideries, and Portlanders enjoy the honor of drinking more cider per capita than anywhere else in the world. Through Oregon Cider Week and CiderCon the city is poised to bring together cider professionals and enthusiasts with one-of-a-kind consumer events that offer a taste of the region's bounty.
2024 Oregon Cider Week Highlights:
Loyal Legion "Kickoff Party" & Loyal 24: 24 taps of cider poured at 2 locations for 7 days, with a kickoff party on 1/15/24.
Hinterland Bar & RAW Cider Cocktail Special: Sip cider cocktails paired with food cart offerings.
Lawless BBQ x Bauman's Cider: Indulge in cider-infused smoked meats and more.
Westward Whiskey (1/16/24): Tours, tastings and shenanigans celebrating the intersection of cider and spirits.
OMSI & Cider Production (1/17/24): A multi-cidery tasting and educational event with live music, lectures and treats hosted at Oregon Museum of Science and Industry, hosted by 2 Towns Ciderhouse.
Schilling Cider House Comedy Showcase (1/18/24): Laugh out loud with Hear You Loud and Queer
McMenamins "Wassail Cider Fest" (1/20/24): The 7th annual event turned up a notch!
Artisans by Cider Summit (1/20/24): 32 ciders crafted by 16 of the world's leading producers! Tickets include cider, food pairings and souvenir glass.
Visit  oregonciderweek.com for event details, an interactive map, or to sign up  for the email list. Events will be updated regularly, or follow along on IG at @orciderweek and on Facebook @oregonciderweek