Portland Cider Co. Releases Pumpkin Spice Cider
|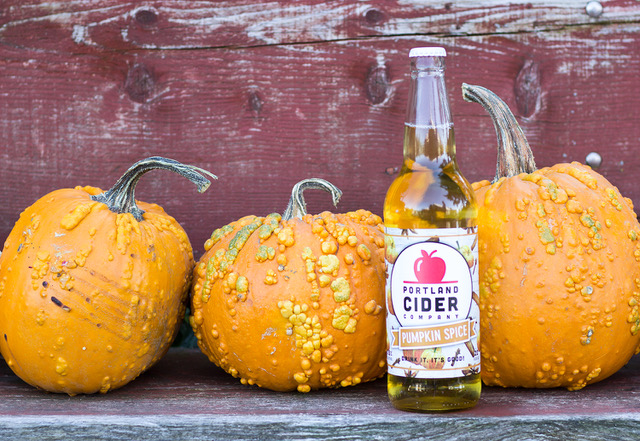 The latest craft cider to hit the marketplace that features the flavors of fall is Portland Cider Company and its Pumpkin Spice Cider. This is the latest seasonal cider to join Portland Cider Company's 2017 seasonal line of ciders.
Pumpkin Spice Cider is full of all the spices found in pumpkin pie that includes cinnamon, nutmeg, cloves, allspice, and ginger. Made with 100 percent Northwest apples, Portland Cider Co.'s Pumpkin Spice Cider pairs well with apple or pumpkin pie, smoked chicken, roasted pork loin, and root vegetables. It comes in at 5.5% ABV.
"This is our homage to autumn here in the Northwest," said owner Lynda Parrish in a statement. "It features a stunning blend of spices that will remind you of a cool, crisp fall morning."
Portland Cider Co.'s Pumpkin Spice Cider is available now through November in 22 oz. bottles and draft kegs. It can be purchased at Portland Cider Co.'s two taprooms located at 3638 SE Hawthorne Blvd in Portland and 8925 SE Jannsen Rd, Bldg. F, in Clackamas. Pumpkin Spice Cider is also available at select retailers in Oregon, Washington, and Colorado.