Reverend Nat's Hard Cider To Host 5th Annual Hopped Cider Festival
|
The worlds of craft beer and cider will meet once again when Reverend Nat's Hard Cider will host its 5th Annual Hopped Cider Festival on Saturday, April 14, 2018. Over 30 hopped ciders will be featured at the event.
Now in its fifth year, Nat West, founder of Reverend Nat's Hard Cider has been a fan of hopped forward ciders prior to opening up his cidery in September 2011.
"The first hopped cider I made was actually the first cider I made for commercial sale (Hopricot)," says West. "This was in 2011 and I was experimenting with Belgian yeast strains in cider. No one was using any beer yeasts at the time. I made a cider that had some apricot aromas, so I decided to add more apricot juice. Separately, I made a hoppy cider with Wyeast 1056 (American ale) yeast and Cascade whole cones – pretty much your entry level hop project if it was a beer."
West goes on to say, "That cider was good, the apricot-Belgian was good too, but one night I poured them both into the same glass and immediately shouted MY GOD! The recipe for Hopricot hasn't changed since then, and we still use Wyeast 3724, the same strain I was experimenting with. Each of those recipes was overseen by my home-brew friend Travis Scrivner who taught me a lot about beer."
Then it was a few years later when West came up with the idea of hosting an event that featured various hopped ciders after attending a local Triple IPA Festival in Portland.
"I was coming back from NWIPA's Triple IPA Festival in 2013 and remarking at how much I loved hops," states West. When West found out that another local cider event was going to be cancelled he decided to host one of his own.
"I was really looking forward to the festival, so I thought we should throw our own cider festival on the same day, to give cider-lovers something to do," says West. "And it a Hopped Cider festival was a natural idea! That first year, we made three hoppy ciders, I found five more kegged hop ciders, and bought five more in bottle pours. We had about 700 attendees! Attendance has been steady every year since then."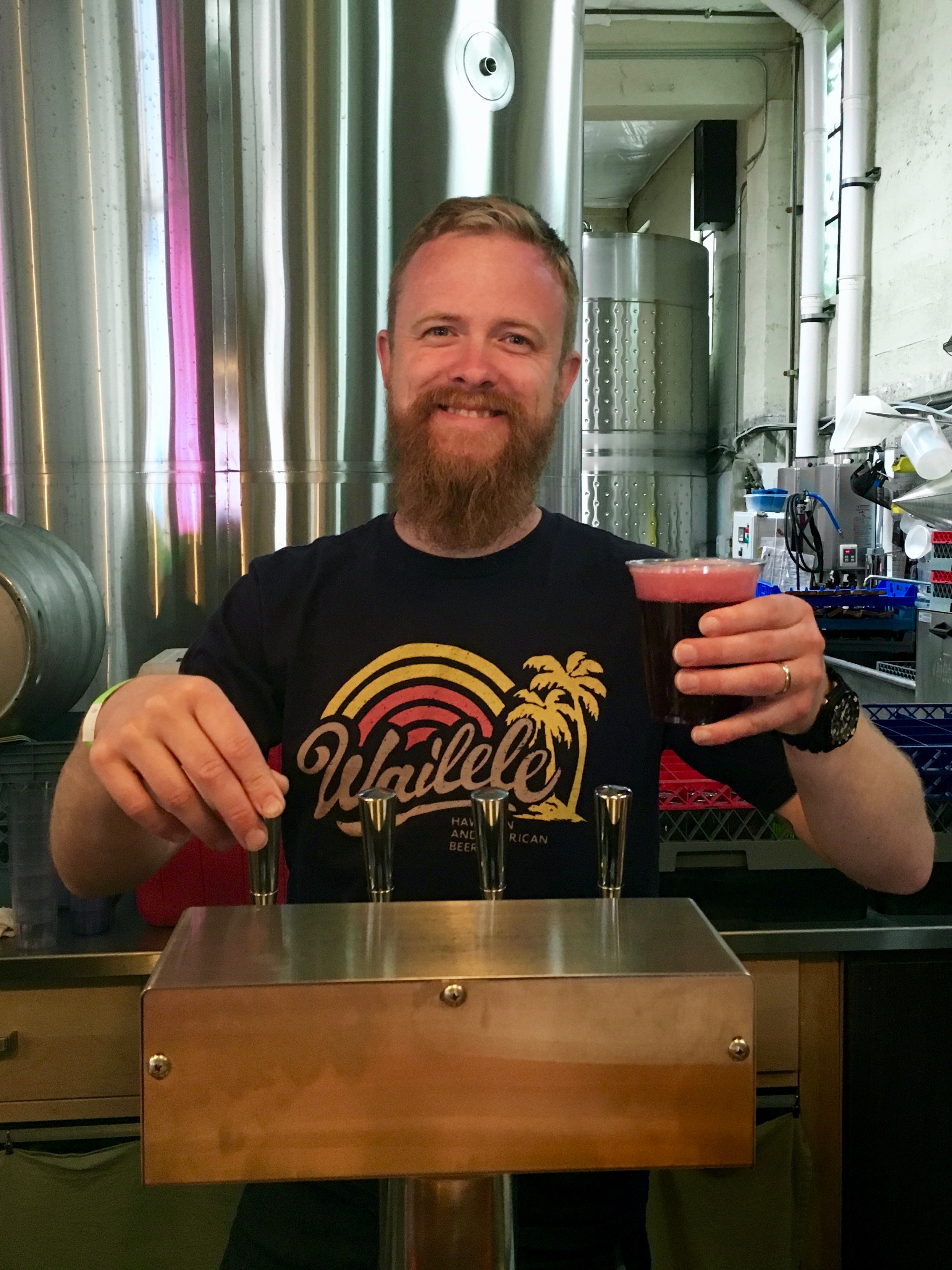 The 2018 Hopped Cider Festival will feature hop forward ciders from the Pacific Northwest and beyond including ones from New York, Colorado, Virginia and Vermont. A few of the features cideries include APPLE OUTLAW, Finnriver, Square Mile Cider Co., New West Cider, Cider Riot, Bauman's Cider, Reveille Ciderworks, Swift Cider, Whitewood Cider Co., Liberty Ciderworks and Hopworks Urban Brewery.
Entry is $25.00 and includes a commemorative tasting glass and 7 tokens each worth a 4 oz pour. Additional tokens are $2.00 each. There will also be 5 Free pours, one every hour, on the hour.
Hopped Cider Festival hours are Noon to 9:00pm and a portion of the proceeds will benefit Community Cycling Center. Entry is for those ages 21 years or older. Also please make note that there will be no dogs allowed at the event.
Reverend Nat's Hard Cider
1813 NE 2nd Ave.
Portland, OR 97212