6th Annual Portland Fruit Beer Fest Returns June 10 – 12
|
The Portland Fruit Beer Festival was ahead of its time, originally festival organizer Ezra Johnson-Greenough had to convince the participating brewers that they would be able to sell their additional fruit beer left over from the festival. Now he has to turn breweries away, meanwhile the grocery store beer aisles have plenty of fruit beer offerings.
The festival is moving across the river this year to the North Park Blocks from Friday, June 10 through Sunday, June 12. This promises to make for a much more comfortable and beautiful beer drinking environment, grass will replace cement and trees will provide much needed shade. Almost all of the beers at the festival are one off productions brewed especially for the event.
The media preview event had 15 brewers and cider masters in attendance; they all spoke about the beers or ciders they developed. It was obvious from their enthusiasm that this event is a fun challenge and a chance to try something different.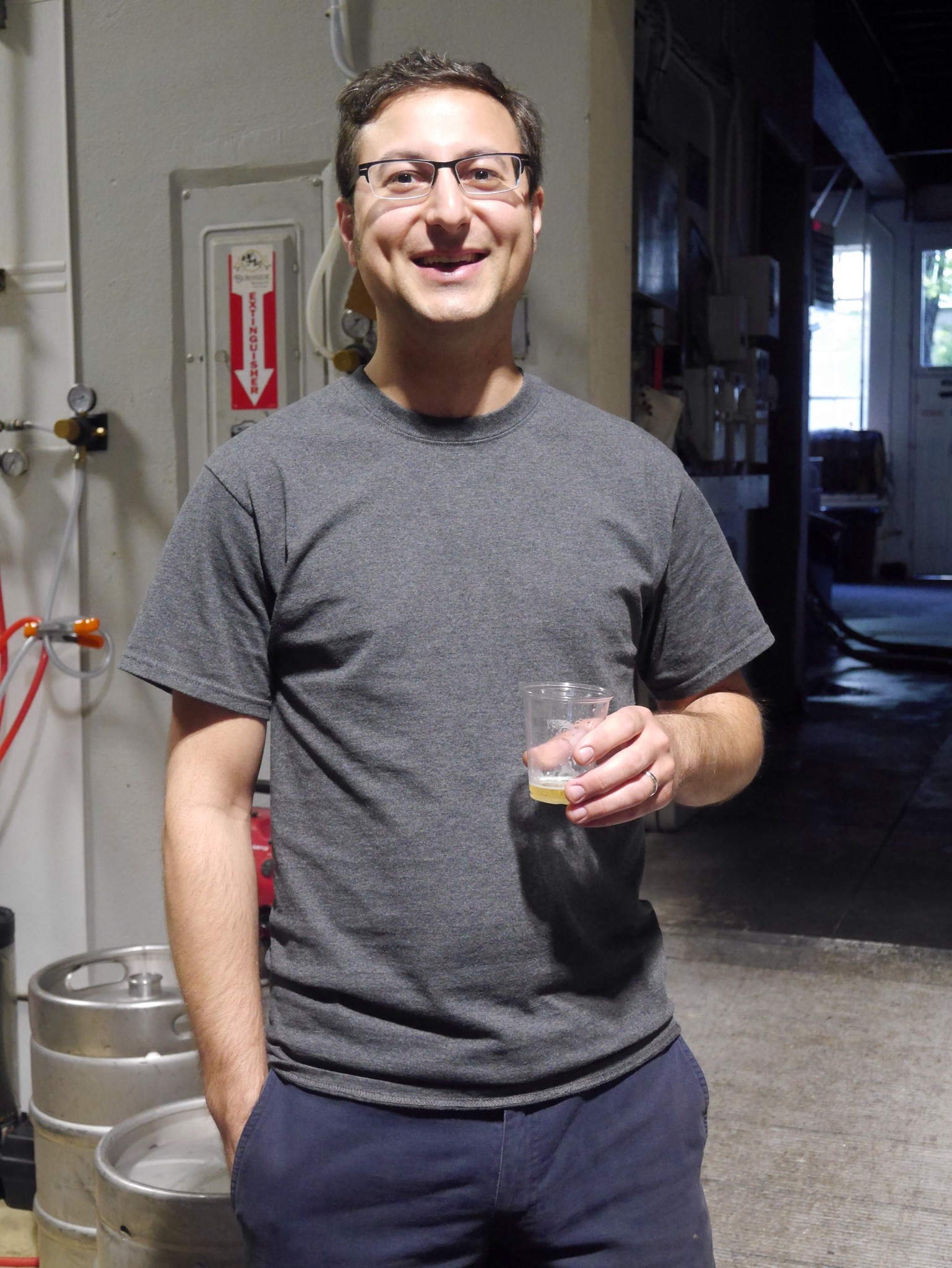 More than one beer at the media preview also has the addition of tea, which I found very enjoyable. Upright Brewing added Townsend's Dragon Pearl Jasmine to make its Jasmine Pearl Pils along with dried lemons and lemon peel. The final beer is beautifully balanced with mild light tea flavor that works quite well with the lemon that results in a fruit and floral taste.
Culmination Brewing's Sun Rey is a tea radler brewed with Jasmine Pearl tea lime and raspberries and is then kettle soured with lacto. This tart beer is easy drinking yet complex; the tea, lime and berries work in harmony to fantastic results.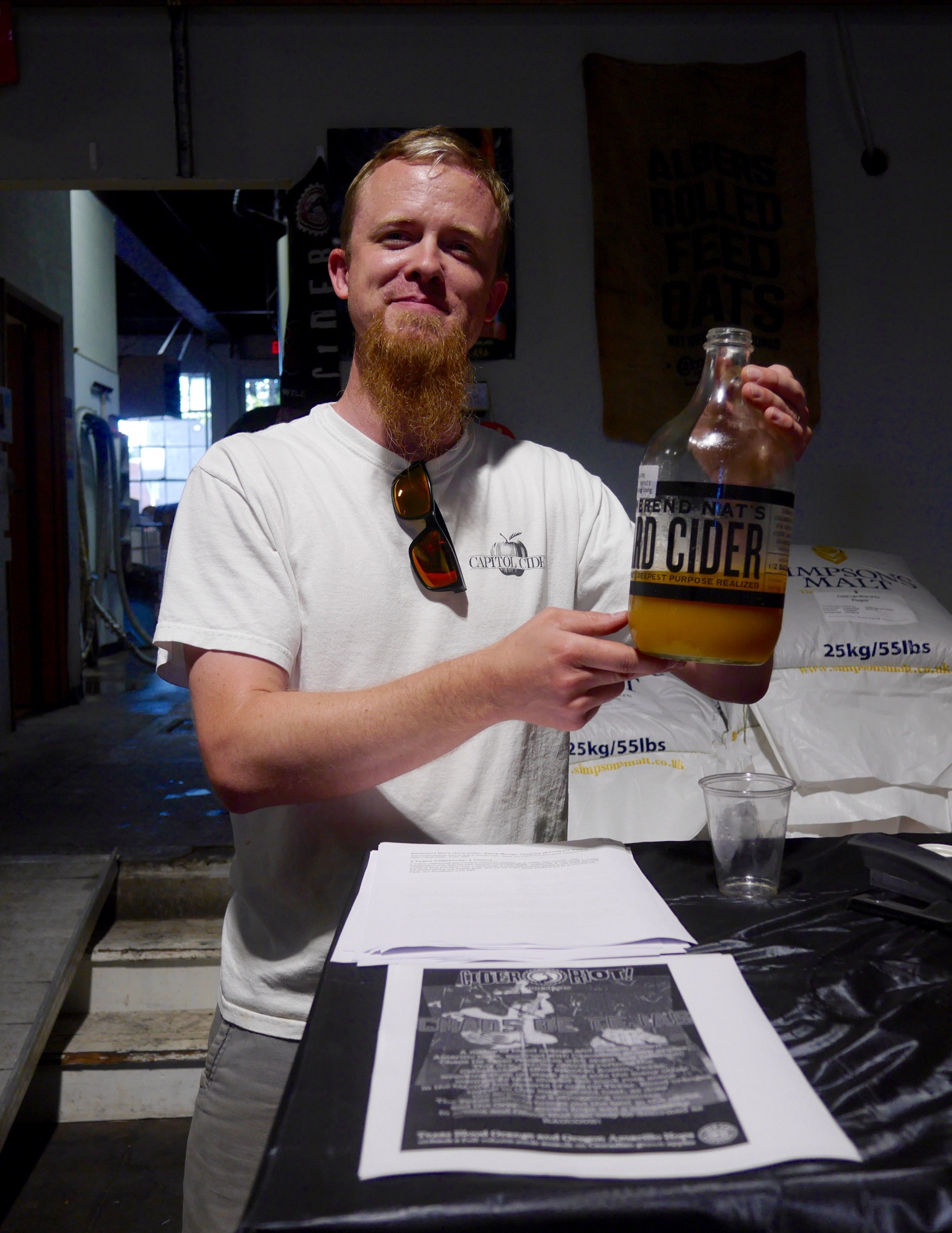 This year's festival also has features seven ciders. We tried Reverend Nat's Spicy Mango Tepache. Tepache is not an actual cider as it's made by only fermenting pineapple, there is no apple added. The addition of mango and ghost peppers make this Tepache a spicy exotic treat. Often Tepache is blended with beer, I suggest using a few tokens to try to create your own perfect blend while in the North Park Blocks this weekend.
Portland Cider Co. blended Oregon Boysenberry with an off dry cider that was infused with New Zealand hops for its Boysenberry Hop. This unfiltered cider is a dark purple that offers a nice boysenberry flavor that finishes nice and dry.
With 36 beers and ciders to choose from you can be assured you will find many exciting and different options to pique your curiosity and delight your palate. Here's a link that will take you to the updated beer and cider list, including the "Rare List". See you there!
Event Details:
Friday, June 10th 11:30am – 9:00pm
Saturday, June 11th 11:00am – 9:00pm
Sunday, June 12th 11:00am – 6:00pm
Tickets:
Purchase in advance for $27.40 (branded Govino 16oz cup + 15 drink tickets) or at the door for $25.00 (branded Govino 16oz cup + 12 drink tickets). Beers and ciders will begin at 1 ticket per 4 oz. pour. About 50% of the beers and ciders will be more than the entry level 1 ticket pour. Additional tickets are $1.00 each.
Portland Fruit Beer Festival
North Park Blocks
Portland, OR